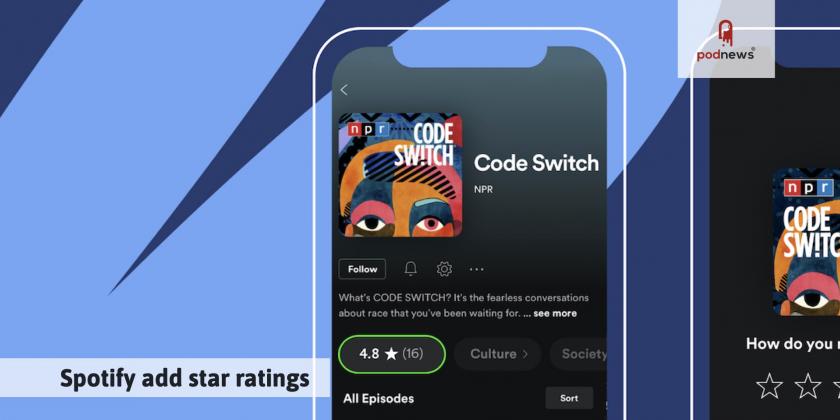 Spotify add star ratings; buy another podcast host
LISTEN
· · 3.3 minutes to read
This article is at least a year old
Podchaser
Captivate
Podcast Movement
Focusrite
SquadCast
Moves and hires - with Pod People
Tips and tricks
Podcast News - with Memberful

We Stay Looking
, a satirical true-crime podcast, discovers that US prisoners make 26 cents per hour working for billion dollar companies. The episode sheds light on a serious issue of prisons wages in America - and the exploitation of prison labor by widely large and successful Fortune 500 companies.

Station Eleven: The Podcast
is new from HBO Max: a companion podcast to the new post-apocalyptic saga running on the platform. It's produced by iHeart and HBO Max, and allows fans to experience the show on an entirely new level with behind-the-scenes insights and deep dives into storylines, themes, and characters.