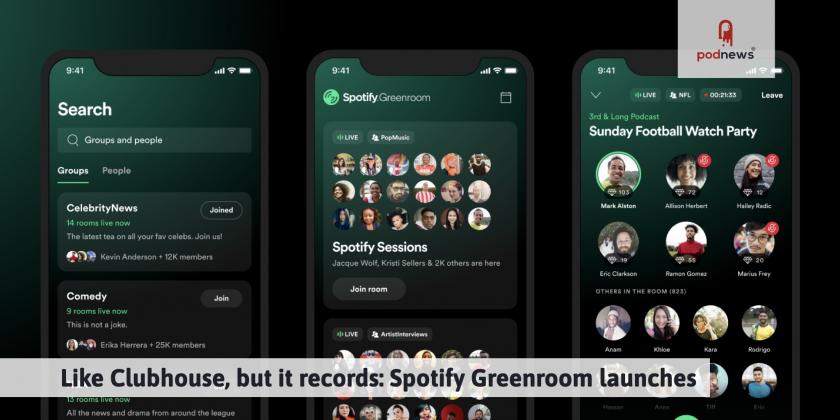 Like Clubhouse, but it records: Spotify Greenroom launches
LISTEN
· · 4.2 minutes to read
This article is at least a year old
Cleanfeed, a remote audio tool, has added 'aux outputs', enabling more advanced routing of different audio channels.
In Australia, SCA has partnered with the BBC to add full shows to their LiSTNR app. Many shows contain music, and are available in the BBC Sounds app (but not as podcasts).
SCA
LiSTNR
Sean Rameswaram has been promoted to Creative Director of Vox Audio. The company is also hiring for three new positions.
SXM Media has announced it is using Podscribe to allow advertisers to target podcast content at the episode level, in a brand-safe way.


This link is no longer available, as at Sep 4 2023SXM Media
All audio is not alike, says Signal Hill Insights, focusing on the different needs states for each type of audio.
Signal Hill Insights
Joi Louviere has been announced as the winner of a podcast pitch competition run by The Creative Collective NYC and Acast.
Acast
Lantigua Williams has launched a Spanish show, Mamá Preparada: an Apple Podcasts subscription-only show.


Sep 4 2023: This broken link now points to the Internet Archive.Apple Apple Podcasts
Fun with Apple's new paid subscriptions
Hints and tips
Podcast News
This page contains automated links to Apple Podcasts. We may receive a commission for purchases made.