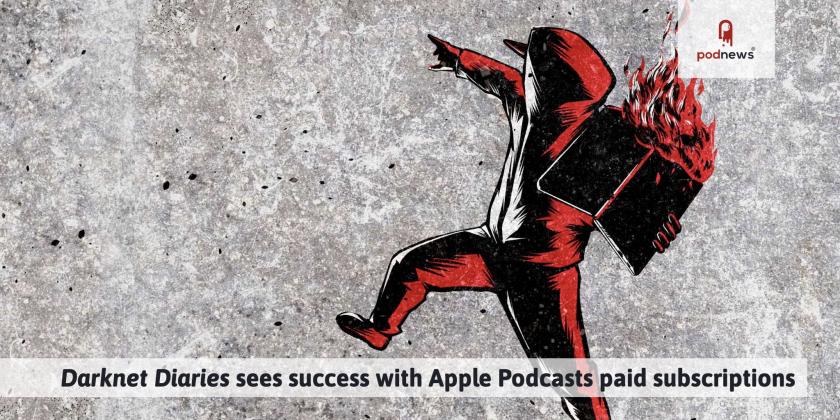 Darknet Diaries sees success with Apple Podcasts paid subscriptions
LISTEN
· · 2.4 minutes to read
This article is at least a year old
Congratulations to The Podcast Host, which has now been writing about podcasting for ten years. It has an overview of the most popular posts.
Kids and family scripted podcast company Wonkybot is to expand into young adult and adult-skewing shows in Q3/21, after a promising start with its own Apple Podcasts Subscriptions channel.
Apple 🇺🇸
Apple Podcasts 🇺🇸
In the Netherlands, the NPO - the public broadcaster - is to produce a podcast event with more than twenty shows being recorded. The NPO Podcast Event will be in Utrecht on Oct 10.
Thank you to Cleanvoice for becoming our latest supporter. Cleanvoice is an artificial intelligence tool that removes ums and ers, repeated words and even mouth sounds from your recordings, automatically. We're really grateful to them for their support. Here's where to join them
Podcast News


Beyond The Feed
is a new podcast from Linktree: a documentary-style exploration of the passion economy which also featured winning submissions to its $250k Passion Fund. The show is hosted and produced by Linktree's Head of Audio, Marc Raco. Linktree has additional podcasts and audio collaborations in development.

Pod Events
Getting
the
five
latest
events
This section is continually updated. Data: Podevents. See more and add yours, free
Latest Pod Jobs
This section is continually updated. Data: Podjobs. See more and add yours, free