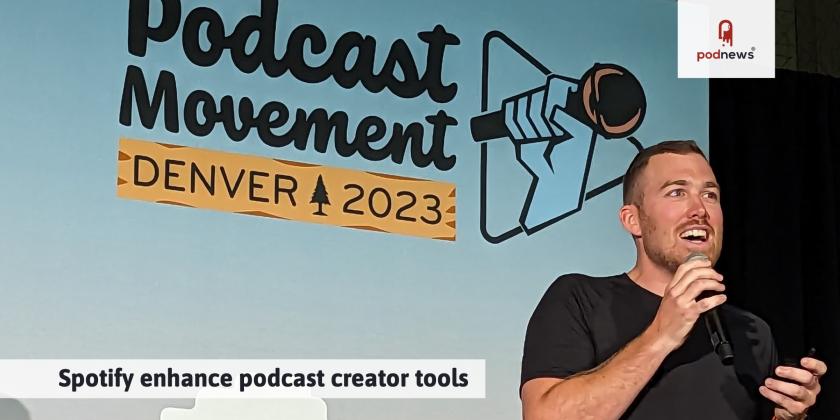 Spotify enhance podcast creator tools
LISTEN
· · 2.5 minutes to read
Google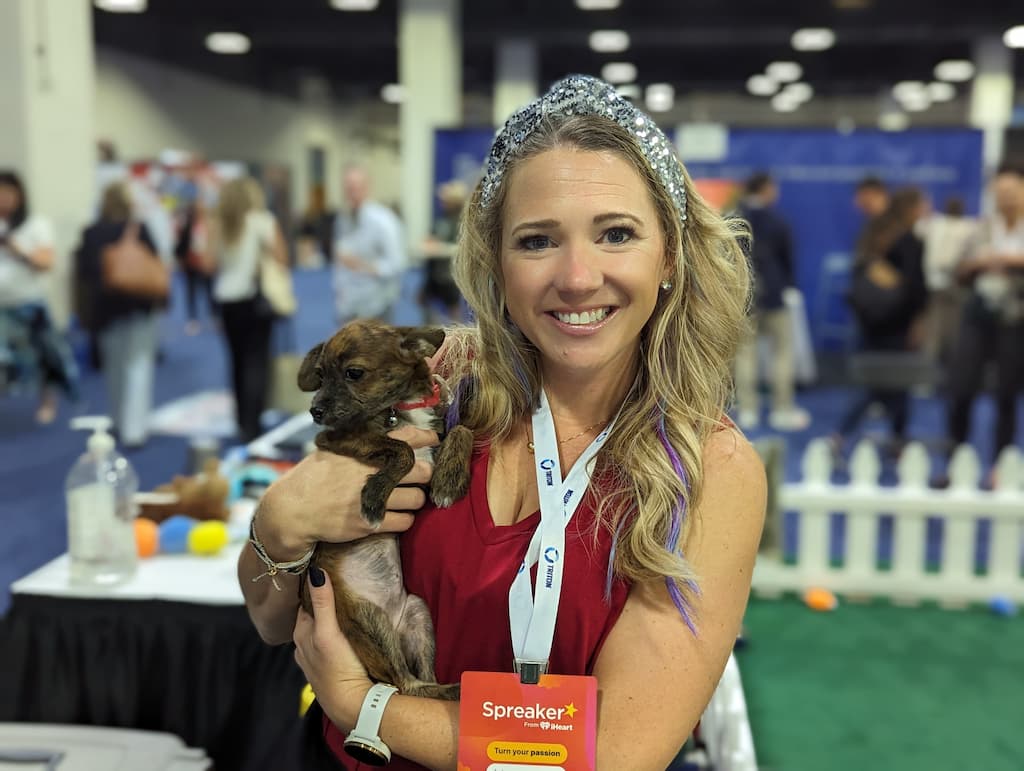 The Podnews Puppies:
at Podcast Movement, lunchtime is playtime! Find the Podnews Puppies in front of our booth between 11am and 1pm today. We've partnered with
MaxFund
, an animal adoption centre in Denver.
Podnews
Podcast Movement
Moves and hires
Tips and tricks - with Pod Predictor by Coleman Insights
Podcast News - with Airwave

Part of the Airwave podcast network:
Which is the only London Underground station without any of the letters in the word "mackerel"? Part quiz show, part offbeat trivia, and all awesome -
Good Job, Brain!
is nuts about trivia and pub quizzes. Join the show for more mental nutrition. Even enjoy it when catching the tube at St John's Wood.

In the
Media Roundtable
, Oxford Road's Jennifer Laine and guests, including our Editor, look at the week's podcasting news.

Food: We can't live without it, but we don't talk about it nearly enough. What does our food say about us and about the way we live?
If This Food Could Talk
is new today from from APT Podcast Studios: Mediterranean lifestyle expert Claudia Hanna takes a look into the world's pantry… and comes back with incredible stories.
Podcast data for Aug 24
#1 in Apple Podcasts

Over My Dead Body (Wondery)

The Trial of Lucy Letby (Mail Metro Media)
#1 in Spotify

The Joe Rogan Experience (Joe Rogan)

The Trial of Lucy Letby (Mail Metro Media)
Over the last week, 192,196 podcasts published at least one new episode (up 0.7%). source
Events
Getting
the
five
latest
events
This section is continually updated. See more and add yours, free
Latest Jobs
This section is continually updated. See more and add your vacancies, free