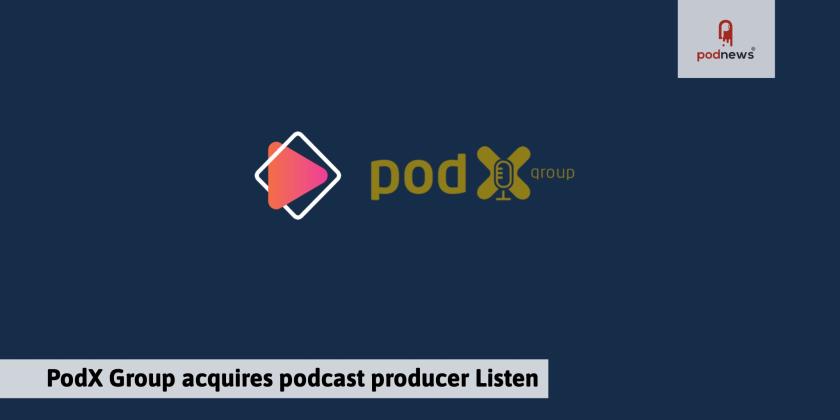 PodX Group acquires podcast producer Listen
LISTEN
· · 3.7 minutes to read
Audible announced a multi-project exclusive deal with Ashé Audio Ventures, a newly-formed podcast label from actor Viola Davis
Audible
The radio.com domain appears to have been withdrawn from auction. It still forwards to its owner, Audacy; it went on sale in January with a starting price of $2.5mn.
Blubrry has added badges for its podcast creators, which can be earned in a number of ways … Transistor has added dynamic ad campaign scheduling.
Blubrry
Thank you to CoHost, who offer powerful podcast hosting for agencies and brands, who return as a gold supporter. The reason Podnews is free is because of support from companies like CoHost: you can support us too.
Podnews
Moves and hires
Gabriel Galaza is looking for full time or freelance opportunities within the podcast and YouTube marketing space. He writes: "I have 9 years of experience with video audience development and recently moved into podcast marketing. Most recently, I worked at SiriusXM marketing numerous Stitcher podcasts to increase audiences and downloads (The Fckry with Leslie Jones, How Did This Get Made? to name a few)." YouTube Stitcher SiriusXM
Tips and tricks - with Podnews Live - where podcasting connects
Podcast News
Podcast data for May 31
#1 in Apple Podcasts

Scamanda (Lionsgate Sound)

Hannah's Story (9Podcasts)
#1 in Spotify

Call Her Daddy (Alex Cooper)

Hannah's Story (9Podcasts)
Over the last week, 210,360 podcasts published at least one new episode (up 2.5%). source
Events
Getting
the
five
latest
events
This section is continually updated. See more and add yours, free
Latest Jobs
This section is continually updated. See more and add your vacancies, free