She Podcasts LIVE! cancels June 2023 physical event: the emails
· By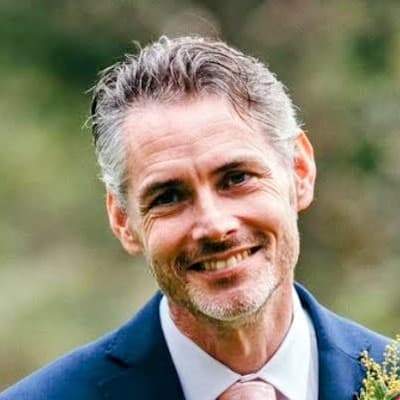 James Cridland
· 8.6 minutes to read
The following are two emails sent by She Podcasts LIVE! - the first announcing the physical event's cancellation; the second, an email sent in response to a request for refunds.
Sent May 17 2023
It is with a heavy heart and a deep sense of disappointment that we must share some unfortunate news regarding the upcoming She Podcasts LIVE! event. We regret to inform you that we have made the difficult decision to cancel the in-person event. There have been a combination of unfavorable circumstances that have put us in this position, and at this point they are simply insurmountable. However, we are VERY committed to ensuring that your experience with us remains fulfilling and valuable.
In light of these circumstances, we would like to extend alternative opportunities to connect, learn, and grow together.
We will be hosting the event virtually, via Zoom, the same week of June as intended. We are still dedicated to making this an enriching experience for everyone, and that includes keynotes, networking, and so forth. The next few weeks will be dedicated to making those arrangements as seamless as possible, (and the good news about this is that there will be recordings! Yay)

We are excited to announce that Chris Krimitsos, host of Podfest, has generously offered us space to host a new event, She Podcasts: Unplugged, in the same hotel and week as the Podfest event. Podfest is a prominent podcasting conference scheduled for January 25–28, 2024, at the Wyndham Orlando in Orlando, Florida. Podfest brings together independent-only podcasters from around the world, offering a rich program of insightful sessions, networking opportunities, and industry-leading speakers. The She Podcasts Summit will be held January 25–26, with an opening party on January 24 and the Sonic Bloom Award ceremony on January 25 in the evening.

We are ALSO excited to announce that Chris Krimitsos has generously offered to honor your existing SPL tickets at Podfest (at the basic level), so as ticket holders, you will be able to attend our virtual event in June as well as the in-person She Podcasts: Unplugged and Podfest without additional cost to you.
We hope that these alternative events will provide you with a platform to continue fostering relationships, expanding your knowledge, and advancing your podcasting journey.
We acknowledge the immense effort, dedication, and enthusiasm you have invested in preparing for She Podcasts LIVE!, and we sincerely apologize for any inconvenience this cancellation may cause. Please know that this decision was not made lightly, and we deeply regret any disappointment or disruption it may cause for you.
To tell you that I did everything I could to prevent this from happening, especially a second time, I wanted to share this list with you. A few months ago, I worried that we would be in this position and reached out to the hotel to see if they could work with me on the deposit would be owed before the event. I wrote them a letter to illustrate what I've done to avoid having to postpone or go virtual, and I want to share that list with you now because you deserve to know. You deserve to know how hard we've worked here to try and ensure we could execute our plans as described.
---
We first looked for alternative ways of income, to offset the expense of the event.
We decided to host a brand-new awards show. We had been wanting to do an awards show for a while, and saw this as a great opportunity to both celebrate our amazing creators and offset the event cost.
In March, we expedited filing for a brand new 501(c)(3) called the Empowered Voice Initiative, giving sponsors another way to donate and support this community.
We've researched and contacted women's and LGBTQIA+ communities, both based around Washington, DC, and elsewhere, to see if they'd like to start community partnerships and share information about our event with their memberships.
We've researched and contacted over 100 colleges, inviting students and staff of their communications, journalism, and media departments to attend at a group rate.
We asked my community, Facebook group of over 21,000 and a list of 9,000 people, if they'd be willing to have me on their podcast (to those who said yes - THANK YOU!)
I've written to my personal influencer contacts, asking if they would share the event with their followers.
We've asked speakers and sponsors to share as well, which, of course, many of them did!
We've written the community again, asking them to please purchase tickets to donate to others who can't afford to attend.
We've run giveaways, price increases, and other incentives for ticket sales.
I've researched and contacted over 200 potential sponsors that aren't in our industry to try and make up for the podcasting industry's financial struggle that's been happening.
I've also endured enormous hardship as a result of postponing the event the first time, personal hardship financially that I haven't even begun to address. In October, I had to take a personal loan of $57,000 to cover all the cancellations from attendees and sponsors.
I have a hired staff - some of whom have not been paid in months. They've been working - for free - because they believe in this event and what it does for the attendees.
While writing this all out, it occurred to me that anyone who has gone through all of this must be insane to continue forward. And honestly, I have felt insane doing it all. I mean, I started A FREAKIN' CHARITY.
But marginalized voices deserve a chance to be heard. I feel strongly about that. They deserve a place to learn and ask questions and network and gain confidence in a place where they don't feel judged, dismissed, spoken over, or less-than. And we sadly live in a world where many women and especially gender fluid people don't feel safe at conferences where men are in attendance.
---
That letter inspired them to work with me on cost - but unfortunately, the financial cost was still too great.
In the coming days, we will reach out to you with further details about the virtual format of She Podcasts LIVE!, including the revised schedule, access instructions, and the numerous ways in which you can actively participate in this new experience. We are committed to making it as engaging and interactive as possible, ensuring that you still receive immense value and a sense of community despite the necessary changes.
Furthermore, we will share information on how you can secure your complimentary tickets to Podfest in January. We believe this event will serve as an excellent opportunity to reunite and celebrate the podcasting community, renewing our collective passion for the art of podcasting.
We sincerely appreciate your understanding, patience, and continued support during these challenging times. Our team is working diligently to provide you with a seamless virtual experience and a remarkable Podfest event that will more than make up for the unfortunate cancellation of She Podcasts LIVE!.
If you have any questions or concerns, please do not hesitate to reach out to our team at info@shepodcasts.com. We are here to assist you in any way we can and provide the necessary information to facilitate your transition to the virtual event and the upcoming Podfest conference.
Thank you once again for your unwavering support, understanding, and commitment to the podcasting community. We deeply value your presence and look forward to connecting with you virtually at She Podcasts LIVE! and in person at Podfest in January.
XO The She Podcasts Team
---
Sent May 24 2023
We hope this message finds you well. We hope to address your question about receiving a refund.
A day or so after we made the announcement, I went on Facebook and did a live video explaining all the events that led up to the change of our event to virtual.
I'd like to invite you to watch it now, or when you have time, so you can fully understand our situation. Click here to be taken to our Facebook page to watch the video. (Here's a shorter version. We podcasters like to be talky.)
If you don't want to watch the video, here is the short version:
Our venue worked with us very generously in allowing us to both change the date the first time and lower our obligation to them this time in order for our event to proceed in person, but we still couldn't raise the funds.

We didn't just not have funds for the hotel. The expenses of planning this event were also not raised, leaving myself and other staff members without compensation for months on end. They, like I, kept going forward because we believed in the need and purpose of the event, regardless of when they'd be paid.

Our industry and larger sponsors could not commit funds nearly what they have in the past.

Our smaller sponsors, who have been generous in the past, were bought out by those larger companies, making their contribution this year impossible.

We tried multiple different ways to make up the difference, even in ticket sales, by contacting other industry companies, local DC studios, women's organizations in DC and elsewhere, and LGBTQIA organizations in DC and elsewhere. I asked personal friends who are influencers, combed through my LinkedIn, and considered some other options that were a bit untoward out of desperation to keep things moving.
While we explored all possible options, the circumstances surrounding the pivot have left us with no choice but to proceed without offering refunds. We understand that this decision may not be ideal, and we genuinely apologize for any inconvenience this may cause.
Please note that despite the cancellation, we are committed to ensuring that your investment in She Podcasts LIVE! is not entirely lost. We are offering content virtually as well as 2 other events for you to participate in.
You will have access to the entire conference online, virtually, taking place June 20-23. We will release the new agenda as soon as we've confirmed all the speakers, and will open the virtual app for everyone to start networking with one another. (Tickets will be going on sale for $199)

We have given you free access to a new event, She Podcasts: Unplugged, taking place in Orlando on January 24-25, 2024. (Tickets for this will be going on sale for $199)

You will also have free access to the Sonic Bloom Awards ceremony, taking place on Thursday, January 25, 2024, in Orlando.

We are blessed to be able to offer you a basic ticket ($199 value) to Podfest, absolutely free. Podfest is an amazing independent conference, and this is their 10th anniversary. We will be offering content there as well, but there's so much more to soak up while you're there!
If you're wanting a refund because we are moving the venue to Orlando: we are hosting a Town Hall meeting to discuss challenges, stay informed, and offer ideas. The meeting will be next Thursday, June 1 at 4pm EST. It's free, of course, and you can sign up to receive reminders here.
We understand that you may have questions or concerns regarding this matter. If you would like to discuss your specific situation further, please do not hesitate to reach out to our customer support team at info@shepodcasts.com. We will do our best to assist you and provide any additional information you may require.
Once again, we apologize for any inconvenience caused by the pivot to a virtual event. It was certainly nothing we expected would happen, the circumstances were really beyond our control.
We appreciate your understanding and support during this challenging time. We are truly grateful for your commitment to the conference, and we will continue to work towards delivering valuable content and resources in the future.
Thank you for your understanding.