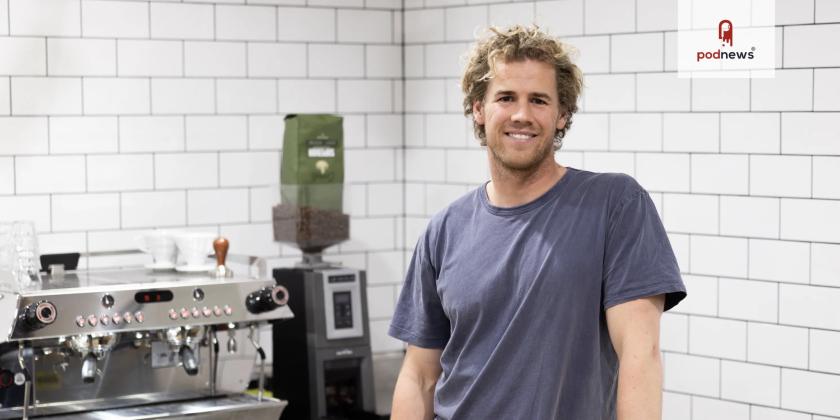 Pioneering Australian Coffee Roaster Campos Coffee Launches New Podcast 'All Things Coffee'
Press Release · Sydney NSW, Australia · via Reymond Communications ·
Pioneering Australian coffee roaster Campos Coffee has launched All Things Coffee, a new podcast informed by its 21 years at the forefront of Australia's specialty coffee scene. Some of life's greatest chats are had over cups of coffee, and this new podcast takes that concept one step further, with conversations about coffee with those who are most deeply steeped in the industry.
Hosted by Campos Art Director Alex McKendrick and produced by Content Director Ben Rainford, each weekly 30-minute episode features interviews with McKendrick and some of Campos Coffee's passionate experts, as well as other guests who have been instrumental in Campos Coffee's growth and its sustainability mission. The podcast offers an entertaining and informative look inside the coffee world, through the lens of guests including Campos Coffee's Green Bean Buyer Lloyd Thom; Commercial Director John Ronchi; Gary Smith CEO of Biopak; and Abigail Forsyth founder of KeepCup.
Listeners will hear about guests' career trajectories – and their top tips for getting into the industry – as well as how coffee has influenced their lives and careers, interesting facts about the coffee industry and guests' roles in it, and what they think the future holds for coffee.
"We want to offer listeners a fun yet informative glimpse into the world of coffee – and show that there's so much more to it than the barista who makes your daily flat white," says McKendrick. "Like Campos Coffee itself, each episode is approachable and unpretentious, and reveals why each guest is passionate about their job, and about coffee.
"Over 10 episodes, listeners will learn why making an affogato is the ultimate test for a Campos Coffee barista, how sustainability underpins Campos Coffee's entire ethos, why building relationships with coffee growers is integral to what we do, and how innovation and technology might actually lead to a better cup of coffee in the future!"
The perfect listen for anyone who is as passionate about the coffee industry as the Campos Coffee team – which won the Champion Australian Roaster Award at the 2022 Australian International Coffee Awards – and wants to learn more from Australia's best. But it's also a fantastic stepping stone for anyone who is about to make their first foray into the industry, whether as a barista, a coffee-drinker or even someone planning on opening their own cafe.
"This podcast is brimming with career advice from industry experts at the top of their game – and shows that, no matter your background, if you're passionate about coffee you'll probably find a job in the industry tailored to your skills and experience!" McKendrick shares.
The first 10 episodes are just a small taste of what's to come, with plenty more fascinating conversations in the works. Later in the year, the podcast will hit the road as the Campos Coffee team journeys to Colombia to visit its partner coffee farms and meet growers.
Guests on the first 10 episodes of All Things Coffee include:
Lloyd Thom – Campos Coffee's Green Bean Roaster
John Ronchi – Campos Coffee's Commercial Director
Dan Audy – Flagship Manager of Campos Coffee, Newtown
Gary Smith – Biopak CEO
Geoff Clark – Campos Coffee's Coffee Program Specialist
Abigail Forsyth – KeepCup Founder
Will Nguyen – Great Cherry Co-founder
Lynn Bremner – Artist who Campos collaborated with for their Christmas campaign
Rafael Lopes – Flagship Manager of Campos Coffee, South Yarra
Adam Matheson – Campos Coffee Head of Coffee
Listen
This is a press release which we link to from Podnews, our daily newsletter about podcasting and on-demand. We may make small edits for editorial reasons.
This page contains automated links to Apple Podcasts. We may receive a commission for any purchases made.