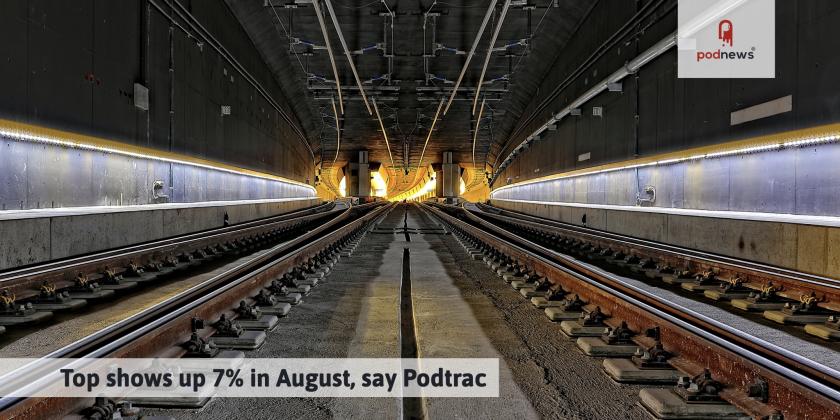 Top shows up 7% in August, say Podtrac
LISTEN
· · 4.3 minutes to read
Advertisers don't really want to know who you are - they want to show diaper ads to people who have babies, not to show them to people who don't, and to have some sense of which ads drove half a million sales and which ads drove a million sales. Targeting ads per se doesn't seem fundamentally evil, unless you think putting car ads in car magazines is also evil. - Benedict Evans, writing about ads, privacy and confusion
Moves and hires - with Sugar23 Audio
The Tech Stuff - with RSS.com
Tips and tricks
Podcast News - with Lemonada Media

From Lemonada Media:
Every day, the world seems on the brink of crisis. In
In the Bubble with Andy Slavitt
when overlapping crises and a relentless news cycle overwhelm Americans, Andy finds the right helpers to help us move forward together.


Lava for Good Podcasts and iHeartMedia
have joined forces
to distribute Lava for Good's slate of shows.
Bone Valley
is the first new podcast under the partnership: an investigative journey through the swamps and courtrooms of central Florida in a search for truth and justice in the wrongful conviction of Leo Schofield. It launches next week.

Should we search for extraterrestrial life? In
Intelligence Squared U.S. Debates
, one expert argues yes, and one argues no. Astronomer and SETI Institute co-founder Jill Tarter thinks we should; theoretical cosmologist and Science Channel host Paul Sutter argues that we shouldn't.

Phantom Power
, a podcast that investigates the power of sound, will return this week for its fourth season.
The show is hosted and produced by Mack Hagood
, an author and sound professor; he'll be joined by guests including Dallas Taylor from Twenty Thousand Hertz, podcast host Karen Tongson and acoustic ecologist Hildegard Westerkamp.
Number one for podcasts - Sep 12
Pod Events - with Podcast Day 24 on Oct 4
Getting
the
five
latest
events
This section is continually updated. Data: Podevents. See more and add yours, free
Latest Pod Jobs
This section is continually updated. Data: Podjobs. See more and add yours, free