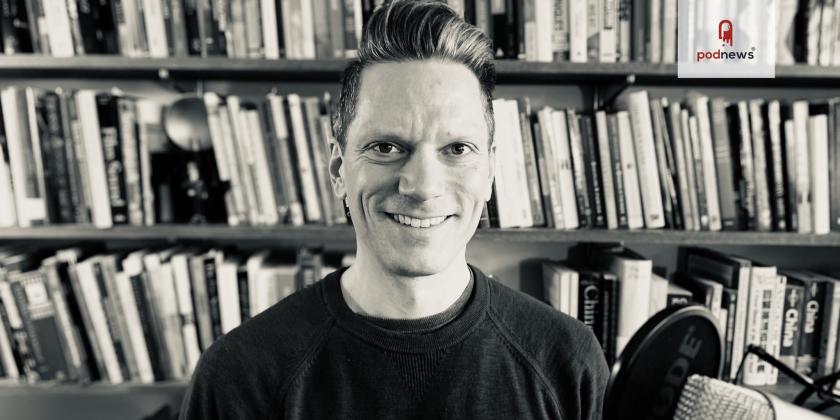 Phantom Power, a podcast that investigates the power of sound, returns with all-new fourth season
Press Release · Cincinnati, OH, USA ·
Phantom Power, a podcast that features cutting-edge artists, musicians, and scholars exploring the human nature of sound, launches its fourth season on September 15th.
The show is hosted and produced by Mack Hagood (HAY-good), an author and sound professor who has been featured in The New York Times, The Atlantic, The New Yorker, and on podcasts such as Freakonomics Radio and Twenty Thousand Hertz. In the podcast's new season, Hagood is joined by guests including Twenty Thousand Hertz host Dallas Taylor, renowned cultural critic and podcast host Karen Tongson, and trailblazing acoustic ecologist Hildegard Westerkamp, among others.
Launched in March 2018 with a seed grant from the Miami University Humanities Center and the National Endowment for the Humanities, Phantom Power has gained a growing audience, ranging from scholars and sound professionals to general listeners. With its compelling stories and sound design, Phantom Power is also being used in university classrooms across the US and around the world. Deep but accessible, each episode unravels the secrets of sound in the arts, music, culture, and politics.
"Phantom Power shares the stories and work of some of the most innovative creators and scholars working in sound," said Hagood. "My favorite episodes take me deep into a community or environment that I didn't know much about." Reflecting on some of the past episodes his team has produced, Hagood added, "We have been able to tell the stories of Houston's hip hop car culture, heavy metal fandom in the Islamic theocracy in Iran, sound in the so-called 'silent era' of film, the role white listening plays in racsim, and the feminist provocation of Yoko Ono's voice."
Season Four continues these deep dives with an all-new selection of guests and topics. The first episode embeds listeners with the Cirque du Soleil to find out why so many musicians keep one of their in-ear monitors hanging out of their ear. Future episodes include the story of how Kate Bush made the glorious sounds of "Running Up That Hill" with an early digital synthesizer, an exploration of the sound world of Harriet Tubman, and a conversation about the power of karaoke with cultural critic Karen Tongson.
The new season also features Dallas Taylor, who will tell Hagood about how his team makes their hit sound podcast Twenty Thousand Hertz.
You can follow and listen to new episodes twice a month on Apple Podcasts, Amazon, Spotify, or wherever you listen to podcasts. For more information, please visit https://phantompod.org/, and for the Season Four trailer, please go to https://phantompod.org/season-four-trailer/.
Listen
This is a press release which we link to from Podnews, our daily newsletter about podcasting and on-demand. This is reprinted verbatim; we may rewrite headlines and descriptions.
This page contains automated links to Apple Podcasts. We may receive a commission for any purchases made.