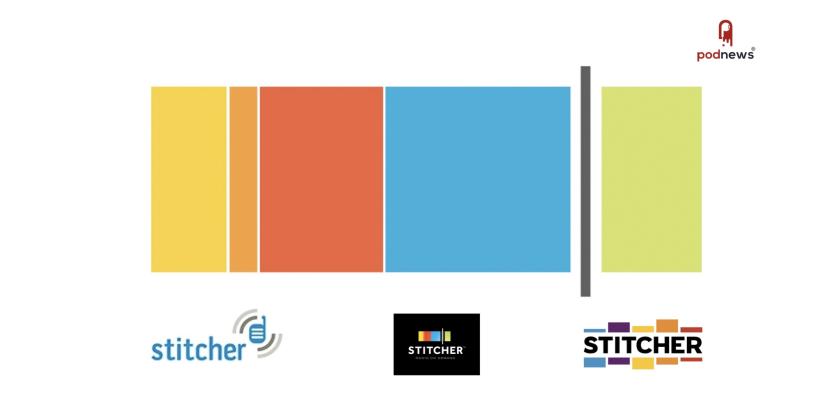 The history of the Stitcher app
· By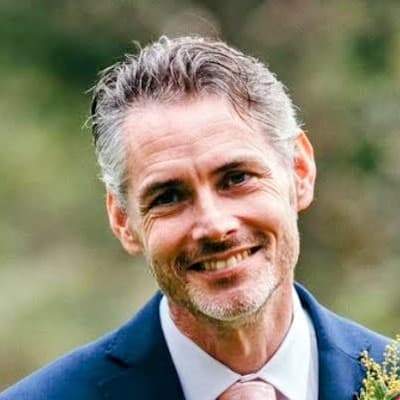 James Cridland
· 3.7 minutes to read
In 2007, Stitcher was founded in San Francisco by Noah Shanok, Mike Ghaffary and Peter DeVroede.
It was ahead of its time - and wasn't even an app when it launched. Here's a demo of Stitcher Radio, running in a web browser in July 2008, before the Apple App Store happened:
Originally, the app was a news-based internet radio service. It was known as "Stitcher Radio" for many years. It pulled a number of different audio sources into the app, and gave listeners a continuous audio stream - "stitching" them together.
It made iOS and Android apps, but was also integrated into 50 different car models, as well as being a launch partner for Apple CarPlay and Android Auto.
By 2009, the company was promoting "Stitcher Radio for the iPhone and Blackberry", with "over a thousand shows to pick from":
Absolute Radio promoted it in 2010:
Here's the app on an Android phone in August 2011:
…a promo video from 2012:
…and a demonstration of Stitcher running on a car radio:
In 2013, the company added a "car mode" to its iOS app.
Here's what it looked like in February 2013 - with a "front page" giving you news stories and details, and "Smart Stations" which learnt from your listening habits and gave you new shows to listen to:
In August 2014, Stitcher added a feature called "Listen Later", which websites would use to link to an audio version of their story.
After raising $19mn, Stitcher was purchased in Oct 2014 by the French-based music streaming service Deezer. By this time, it had 35,000 radio shows and podcasts in its catalogue, and 1mn monthly active users, mostly in the US. It was claimed to be the #1 podcast app for Android, and the #2 on iOS.
It had its detractors, however. Writing in 2015, Rob Greenlee criticised the company for adding audio advertising, and banner ads, without sharing the revenue with podcasters.
Worse, however, Stitcher cached and re-encoded audio files: a necessary procedure for streaming audio to the mobile phones of the time, but breaking podcast statistics and dynamic advertising. After significant bad publicity - PodcastOne accusing it of stealing their shows - the company ceased this practice.
By 2016, Stitcher had 8.5mn registered users; but less than two years after Deezer had bought the company, it was sold to EW Scripps for $4.5mn - described as "a small acquihire" by the company. It was to operate as part of podcast advertising company Midroll Media.
In 2017, Stitcher added a few exclusives, like Marvel's The Long Night; followed by Wolverine: The Long Night in Feb 2018, and the announcement that Stitcher Premium, a $4.99/month paid service, would be the exclusive home for archive material from Earwolf.
By May 2018, Libsyn reported the Stitcher app as sixth biggest for downloads, with a 2% market share.
It removed all episodes of the Alex Jones Podcast in Aug 2018; Spotify at the time had only removed 'selected' episodes.
Sep 2018 brought a new logo for Stitcher, and it became "the parent brand of Midroll and Earwolf".
By the middle of 2019, Stitcher's in-car apps were being promoted quite heavily:
In 2020, EW Scripps sold off its podcast assets. Triton Digital was sold to iHeart; while Stitcher and Midroll Media were acquired by SiriusXM for $325mn. SiriusXM also own Simplecast, Pandora and AdsWizz.
The Stitcher app was redesigned in Dec 2020, and the redesign wasn't given a good review by many). It gained a further refresh in July 2021, and added dark mode in March 2022.
In January 2023, Podnews reported data from Podtrac showing that Stitcher was the sixth biggest podcast app, with 1.3% of all US-based downloads.
In June 2023 it was anounced that the Stitcher app would close. Listeners are to be encouraged to use the SiriusXM app or the app from Pandora; though both of those are only available in the US.
Stitcher lives on as Stitcher Studios, a brand for the original podcasts made by SiriusXM.