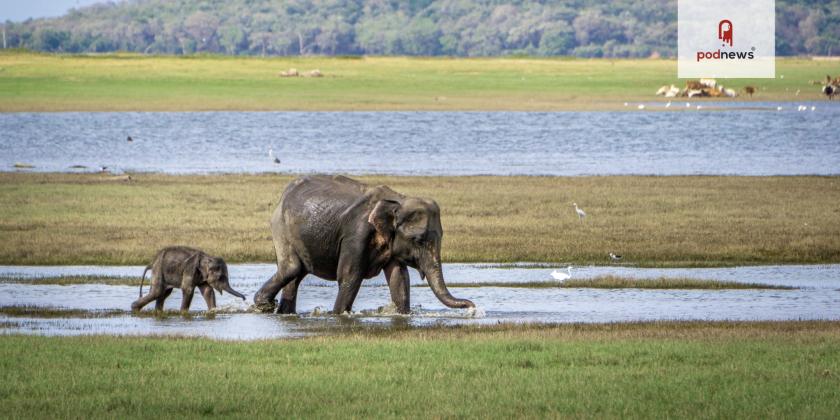 Podtrac data: total audience and download shares for Jan 2023
· By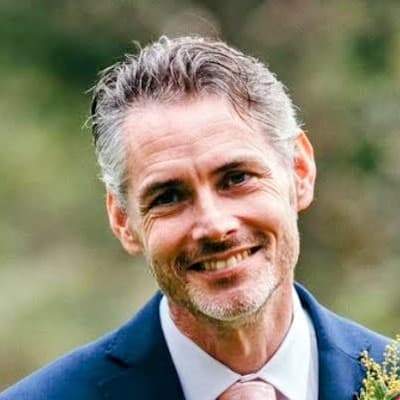 James Cridland
· 1.6 minutes to read
As revealed at Podcast Movement Evolutions in Las Vegas, this is data showing the relative sizes of major podcast apps. The numbers came from Podtrac; the commentary is our own.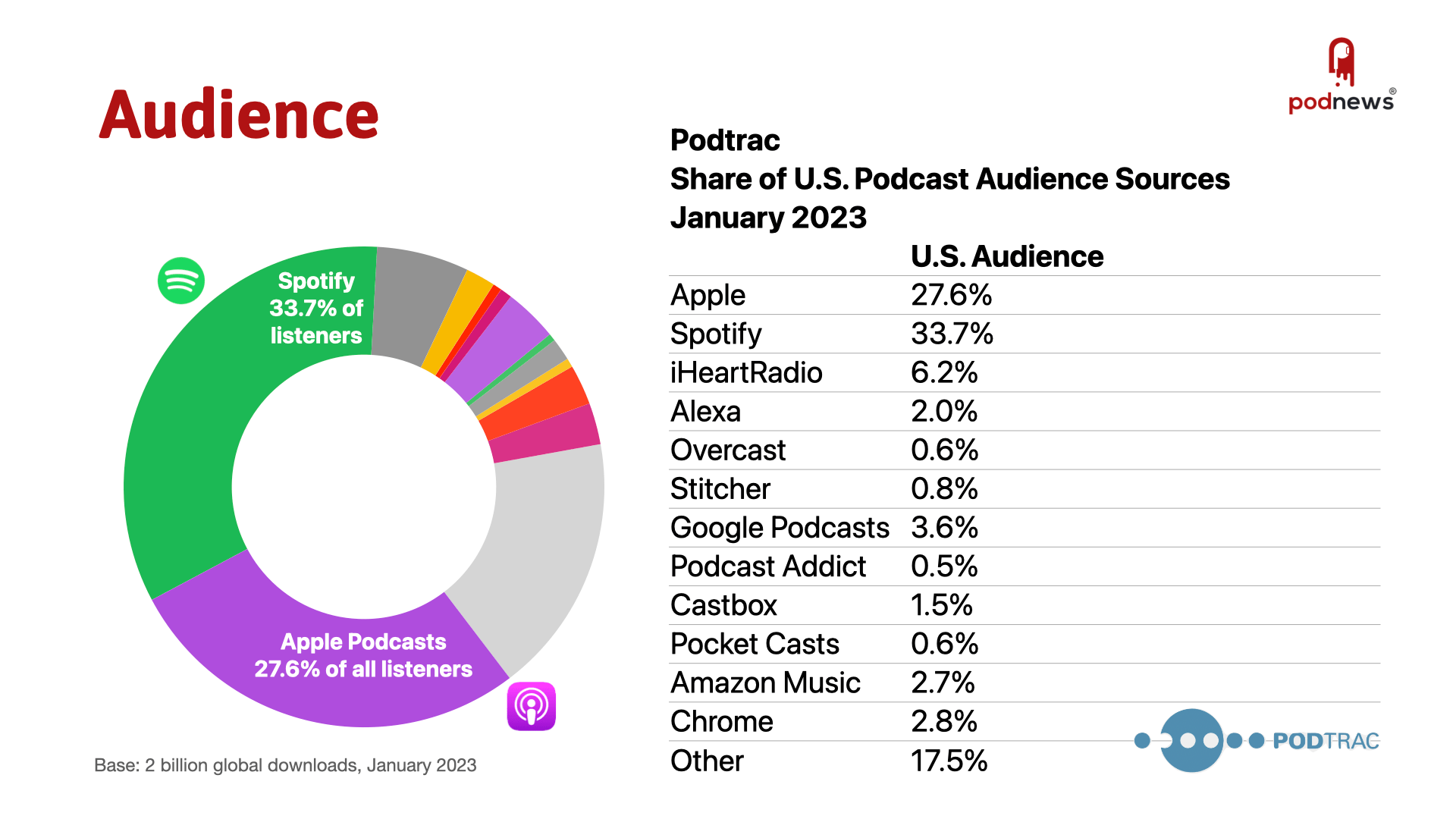 Around a third of all US podcast listeners - people who listened to at least one episode in January 2023 - use Spotify. Around a quarter of all US podcast listeners use Apple.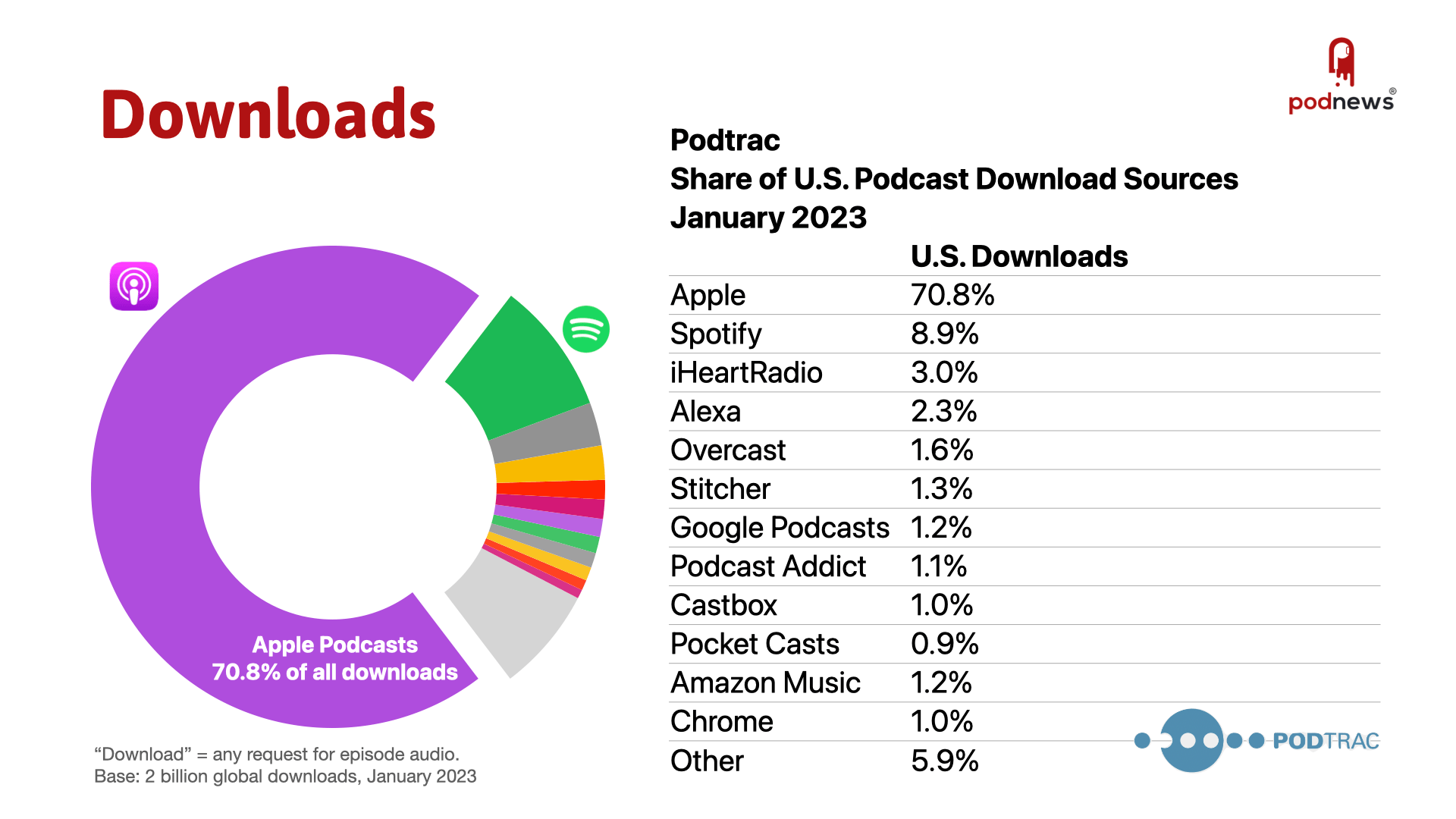 However, the share of downloads from Apple Podcasts is significantly larger than that of Spotify, with more than 70% of all podcast episode requests happening, says Podtrac, on Apple Podcasts.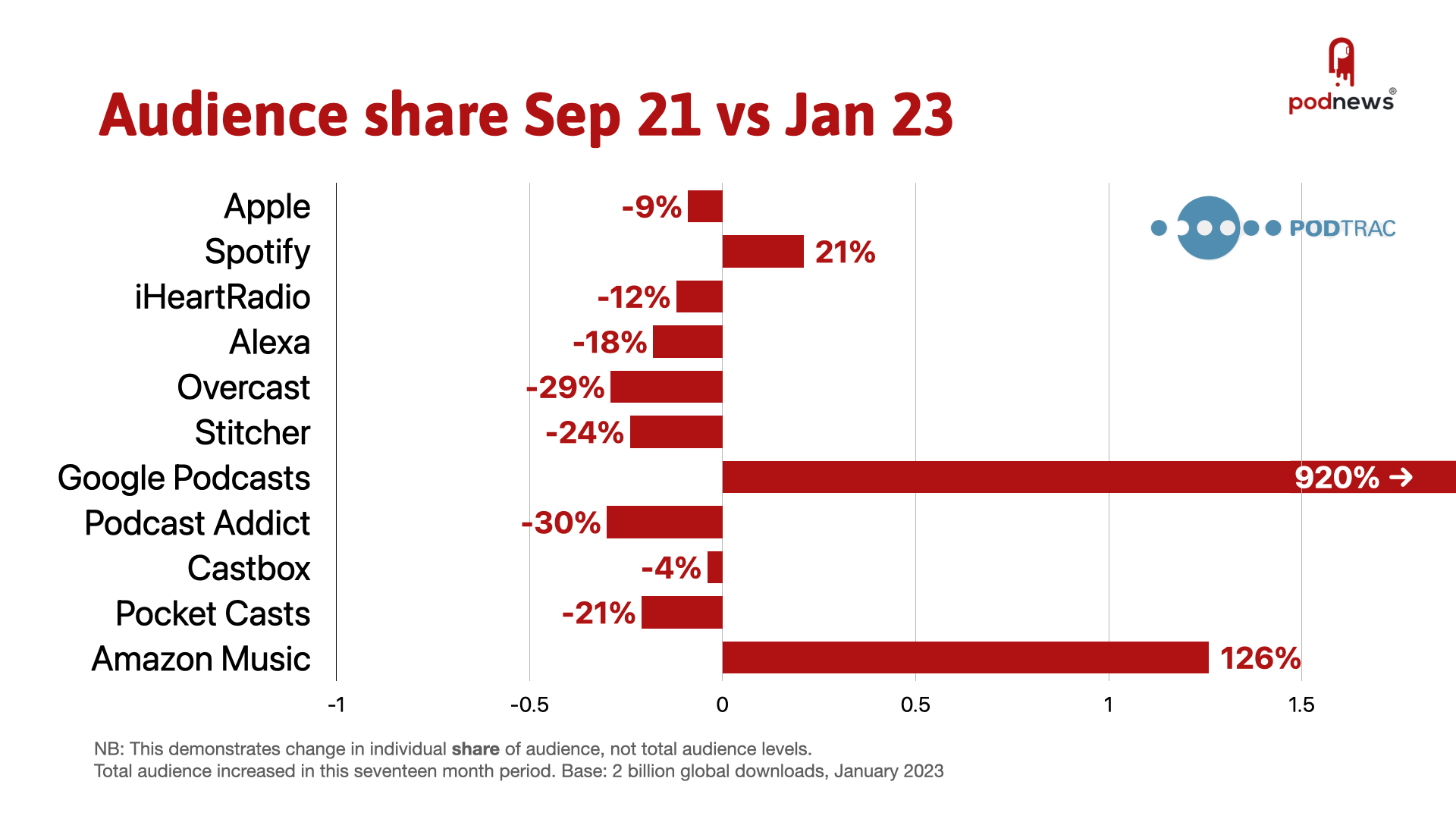 Over the last seventeen months, total audiences have increased; but this graph shows that Spotify has seen an increase of about 20% of total share of audience. Amazon Music saw a healthy increase, possibly due to their new ad-free policy. Google Podcasts saw a large increase, though total numbers remain low.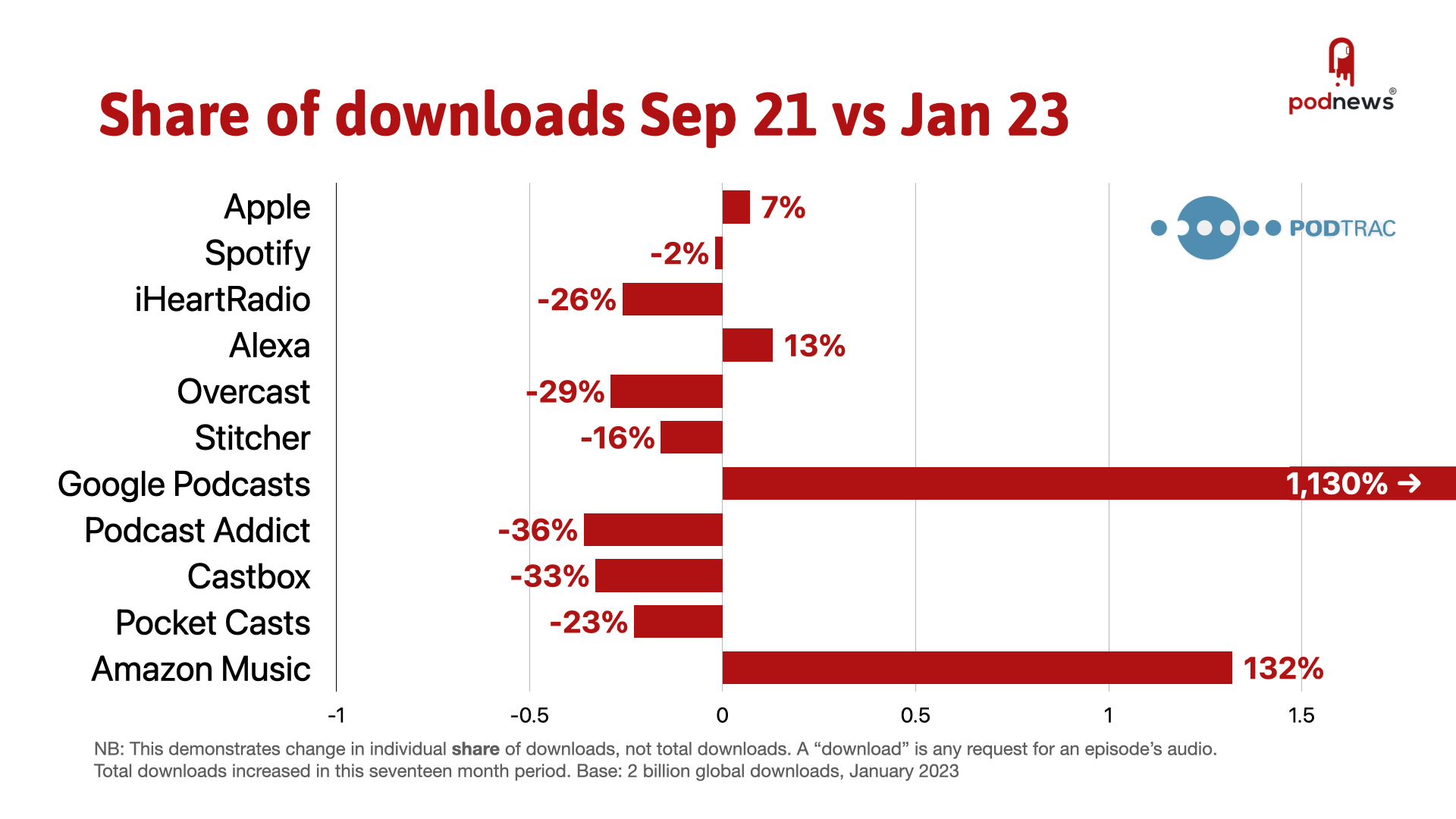 Again, Amazon has seen a significant increase; but Apple's increase of 7% is also important, given its relative size.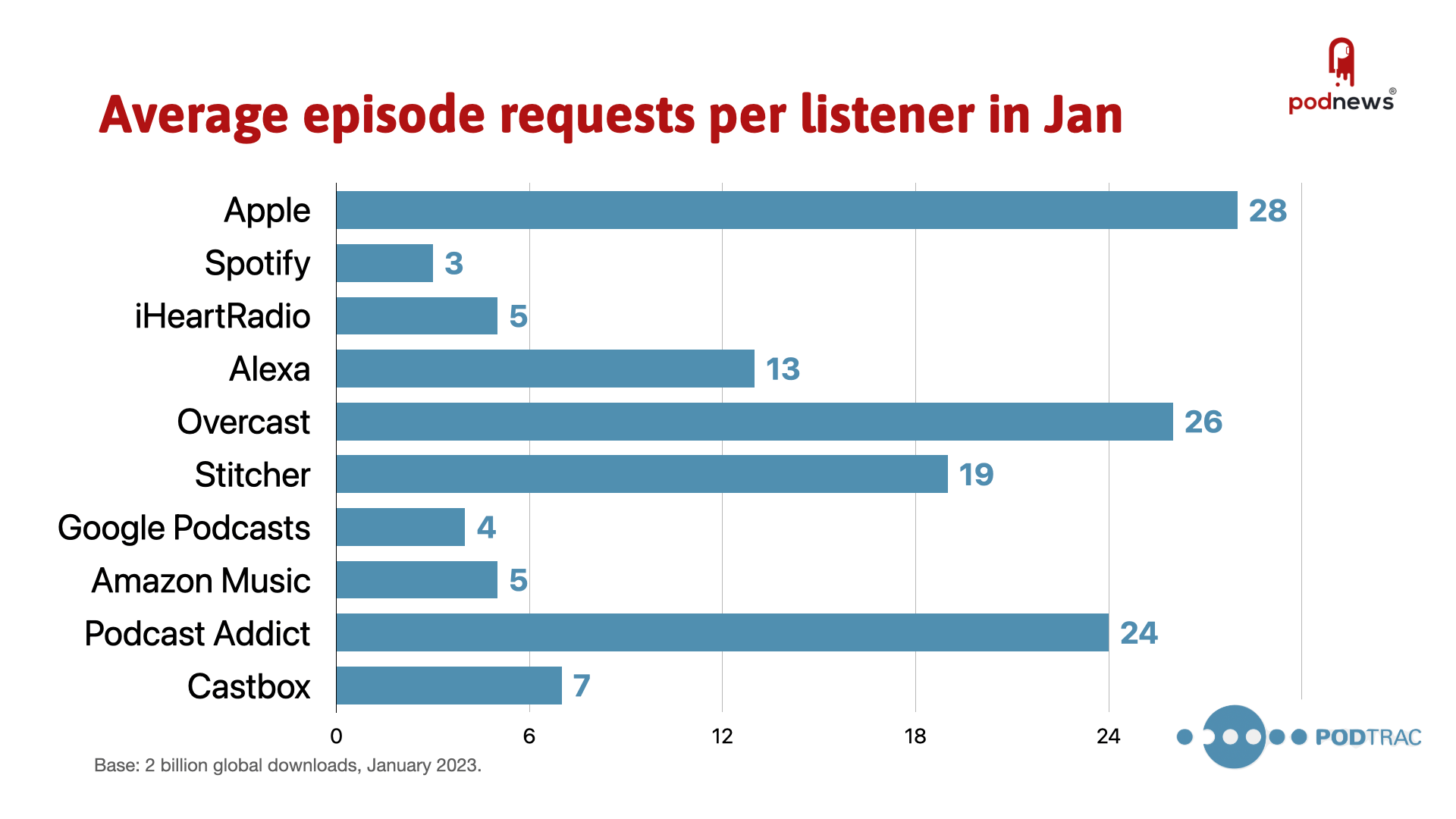 In terms of total requests per user, Apple is very different to Spotify.
The top three on this chart are apps that auto-download by default, so this could have an effect. Our estimate is that 31% of automated downloads on Apple Podcasts are not listened-to. In comparison, Spotify did not have any automated playback in the timescale we conducted our research.
Spotify does also play podcasts within some of their automated playlists or radio stations, like their 'your daily drive' playlist, and others. This may explain the high number of people that apparently only listen to one or two episodes a month.
Spotify is changing this, though, with their launch of "Autoplay for Podcasters", which will give you shows that the algorithm thinks you might like when your current episode has finished playing. This has the capability of significantly improving this number.
| | |
| --- | --- |
| | James Cridland is the Editor of Podnews, a keynote speaker and consultant. He wrote his first podcast RSS feed in January 2005; and also launched the first live radio streaming app for mobile phones in the same year. He's worked in the audio industry since 1989. |