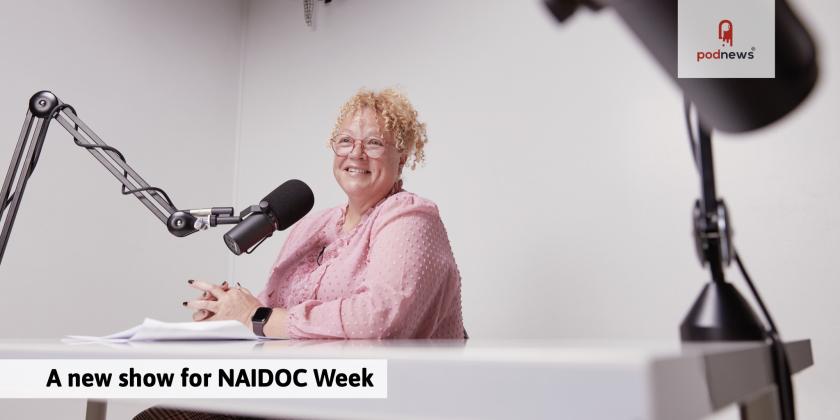 A new show for NAIDOC Week
LISTEN
· · 4.3 minutes to read
A new show for NAIDOC week in Australia - below in our Podcasting News section. Podnews would like to acknowledge the traditional owners of the land where we live and work, the Turrbal and Jagera people, and pay our respects to their elders: past, present and emerging.
Podnews
Google
Podcast Movement
Moves and hires
The Tech Stuff - with RSS․com
With Apple no longer requiring email addresses in RSS feeds, many podcast hosting companies have removed them for enhanced privacy - but that comes with added complication for claiming podcasts on other services - leading to increased support tickets and frustrated podcasters. This is a priority to fix for the next podcast namespace work, and podcast hosting companies should take part in the discussion.

Apple

Amazon Cloudfront saw its lowest market share in podcast delivery for over a year. Squarespace switched their traffic from Akamai to Fastly. Highwinds was the highest climber: it's used by Spotify's Megaphone and by Captivate, among others.

Amazon Captivate Megaphone

Cash app is working on payment via Lightning. " Team ran a hackathon on LNURL and it's in active dev," said Cash app's Rocky Medure. That would allow the app, which is one of the largest mobile payment services in the US and UK, to be part of podcasting's 'value4value' service.
Podcast News
Podcast data for Jul 3
#1 in Apple Podcasts

The Retrievals (Serial Productions & The New York Times)

The Retrievals (Serial Productions & The New York Times)
#1 in Spotify

The Joe Rogan Experience (Joe Rogan)

The Joe Rogan Experience (Joe Rogan)
Over the last week, 202,830 podcasts published at least one new episode (down 101.7%). source
Events
Getting
the
five
latest
events
This section is continually updated. See more and add yours, free
Latest Jobs
This section is continually updated. See more and add your vacancies, free