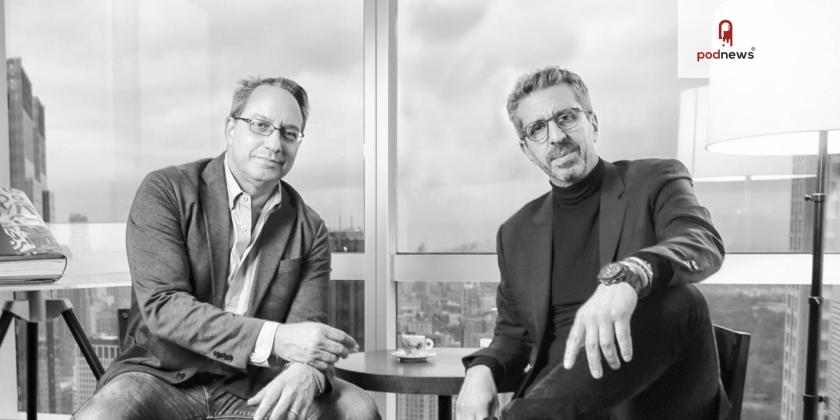 Lava For Good and its Co-founders Jason Flom and Jeff Kempler Honored by the Mid-Atlantic Innocence Project
Press Release · Washington, DC, USA ·
This week, the award-winning Lava for Good media platform and its co-founders, Jason Flom and Jeff Kempler, were honored with the Champion of Justice Award at this year's Mid-Atlantic Innocence Project luncheon.
MAIP's 14th Annual Awards is an inspiring event that raises awareness and funds for its work to provide free, timely legal services to wrongfully convicted prisoners. This year's luncheon, which took place in Washington DC on June 28, celebrated the storytellers who shine a light on the wrongfully imprisoned and often play a critical role in securing their freedom.
MAIP's mission is aligned with Lava for Good's tireless efforts to elevate public awareness and activism around criminal legal reform and innocence advocacy by bringing deeply personal stories of the tragedies and triumphs of the wrongfully convicted to a global audience through its podcasts and live events. Lava for Good was presented with the Champion of Justice Award by John Huffington, a former Maryland death row prisoner who was exonerated on January 13, 2023, 40 years after his initial wrongful conviction. Lava for Good covered Huffington's story in depth on Flom's Wrongful Conviction series. Also honored was Patrice Gaines, who was presented with a Defender of Innocence Award. Her early writing about the infamous 8th and H case for The Washington Post garnered national attention for this miscarriage of justice and led to MAIP's involvement in the case.
"This year, MAIP was thrilled to honor Lava for Good and its founders, Jeff Kempler and Jason Flom, with the Champion of Justice Award," said Shawn Armbrust, Executive Director of MAIP. "Lava for Good's impactful platform, through its compelling storytelling, has played a significant role in raising awareness about wrongful convictions and inspiring positive change. We were also delighted to recognize Patrice Gaines, whose courageous writing put the national spotlight on the 8th and H case and paved the way for our involvement. Together, Lava for Good and Patrice Gaines have exemplified the power of storytelling in shedding light on the wrongfully imprisoned and advocating for justice."
"I was incredibly honored to bestow this award upon Lava for Good," said Huffington. "I have seen firsthand the profound impact their collaborative efforts have had in bringing attention to wrongful convictions. This well-deserved recognition is a testament to their unwavering commitment to justice."
The afternoon also celebrated the victories MAIP has won since its last luncheon. Recent milestones include freeing Dante "Rick" Boyd after serving more than 25 years; freeing Kenneth Bond-El after serving more than 27 years; and winning a writ of actual innocence for Anthony Hall who served more than 24 years. Additionally, MAIP celebrated the Supreme Court finally hearing one of its biggest cases — one involving the conviction of eight innocent men (including MAIP client Christopher Turner) in the brutal 1984 murder of Catherine Fuller in Northeast D.C.
Founded and led by celebrated music executive, podcast host, author, and justice advocate Flom and Lava Media COO Kempler, Lava for Good creates standout original content, podcasts, and experiences with the goal of advocacy and impact through storytelling.
Downloaded over 50 million times, Lava for Good's #1-charting lineup of true crime and social justice podcasts, which includes last year's critically acclaimed Bone Valley docuseries, has been credited with influencing exonerations, clemencies, pardons, and legislation reforms nationwide. Its hosts have been featured as leading champions of justice by The Joe Rogan Experience, NPR, Dr. Phil, and The Jordan Harbinger Show. Rolling Stone credited wrongly-convicted death row inmate Rodney Reed's appearance in the Wrongful Conviction with Jason Flom series with "helping to foment a media outcry that included Kim Kardashian, Rihanna, Dr. Phil, and Beyoncé" and helped stay Reed's execution days before it was to take place. The show also helped to bring global attention to the case of Julius Jones, whose execution was halted in November when he was granted clemency by Oklahoma Gov. Kevin Stitt literally hours before Jones would have been put to death.
"Jeff and I were humbled to be presented with MAIP's Champion of Justice Award alongside fellow justice warrior Patrice Gaines," said Flom. "For years, we've had deep ties to the Mid-Atlantic Innocence Project. This award is a tremendous honor and a testament to the power of inspirational storytelling creating real-world impact to combat wrongful convictions."
Founded in 2000, the Mid-Atlantic Innocence Project corrects and prevents the conviction of innocent people in DC, Maryland, and Virginia. MAIP is one of the most successful of the 54 innocence organizations in the country. The organization has helped to secure the release and/or exoneration of 44 innocent men who spent a total of 889 years in prison for crimes they did not commit. MAIP has also helped pass 19 laws that help improve the criminal justice system.
To listen to the current slate of Lava for Good series, visit www.lavaforgood.com.
This is a press release which we link to from Podnews, our daily newsletter about podcasting and on-demand. We may make small edits for editorial reasons.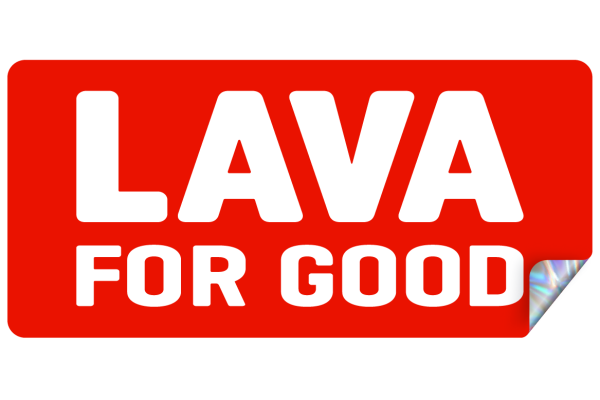 Lava for Good