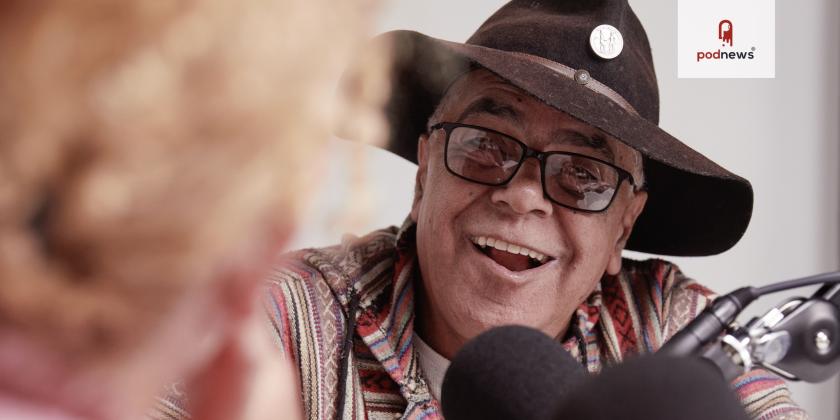 Bendigo Bank and The Peers Project partner to launch NAIDOC week podcast series
Press Release · Collingwood VIC 3066, Australia ·
Bendigo Bank has partnered with Australia's only BIPOC, female-led podcast agency, The Peers Project to launch NAIDOC week podcast short-series A Yarn with our Elders.
The new podcast, presented by Bendigo Bank, teaches us to listen more intently and understand more deeply the ways of the world's oldest living culture. This isn't your average podcast, it's a yarn, led by Bendigo Bank Inclusion Specialist and Munanjali Woman, Simone Sexton in conversations with First Nations Elders about family, future and their lived experience. It's a show that aims to instill respect for our Elders and deepen knowledge of First Nations culture, to inspire a fully reconciled Australia, as soon as possible.
Simone Sexton, Inclusion Specialist at Bendigo and Adelaide Bank and Munanjali Woman said: "It is said in our culture that when an Elder passes away we lose an entire library of knowledge and wisdom, the telling of our "Songlines" is transferred verbally by Elders. Podcasting is a modern way of telling and sharing these traditional stories, and a fantastic step forward as we continue to walk together on our journey to reconciliation. As custodians of the oldest continuing culture in the world, the knowledge and wisdom of our Elders is invaluable."
Michelle Akhidenor, Chief Executive Officer of The Peers Project said: "These are the kinds of conversations we dream of creating at The Peers Project, they matter to the audience and they make an impact. Bendigo Bank is focused on providing opportunities and platforms to further our collective understanding and connectivity to First Nations communities and is an incredibly valued partner of The Peers Project, whose mission is to raise diverse voices and stories. We're thrilled and honoured to bring this podcast project to life on behalf of Bendigo Bank."
"A Yarn with our Elders" launches July 3, 2023 with all four episodes of the short series.
Listen
This is a press release which we link to from Podnews, our daily newsletter about podcasting and on-demand. We may make small edits for editorial reasons.
This page contains automated links to Apple Podcasts. We may receive a commission for any purchases made.