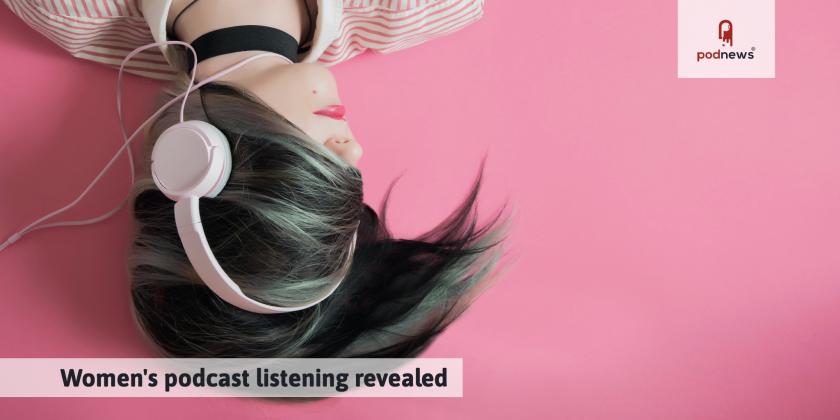 Women's podcast listening revealed
LISTEN
· · Updated · 3.8 minutes to read
Happy International Women's Day.
Triton Digital has published data for women's podcast listening - fiction is the top genre for females aged 18-24, and Crime Junkie is the most listened-to podcast for women of all ages. The company also says that women are more likely to use Apple and direct websites to listen. (Need a decent embedded player?)

Jen Moss at JAR Audio publishes "Women Making Audio History". Deezer has added a 100% Women filter and playlists. Women's podcast network Mamamia has given over its site to articles that it wishes it could be writing. There's also a special edition of Sounds Profitable, with Claritas, today - focusing on women in podcasting. And, just in time for International Women's Day, Katie Krimitsos has managed to hit 40 million downloads from her Women's Meditation Network.

Spotify US has launched the latest edition of Sound Up. The company's training program will aim to uplift and amplify the next generation of diverse storytellers in the family podcast space. Over the course of five months, up to 10 hand-selected aspiring podcasters will receive support, and guidance and tools to succeed. Verdell Walker, Head of Kids Audio Content at Spotify, told Podnews: "We strive to not only support underrepresented storytellers, but give them the opportunity to thrive and succeed. We need more diverse voices in Podcasting, and families should have the opportunity to hear those voices." You can submit your ideas here.
Podcast News
Pod Events - with The Podcast Show 2022
Getting
the
five
latest
events
This section is continually updated. Data: Podevents. See more and add yours, free
Latest Pod Jobs
This section is continually updated. Data: Podjobs. See more and add yours, free
Comments via boostagram
To send us a comment, listen to this episode on a supported podcast app, and send a message using a "boost". It will appear here within ten minutes.