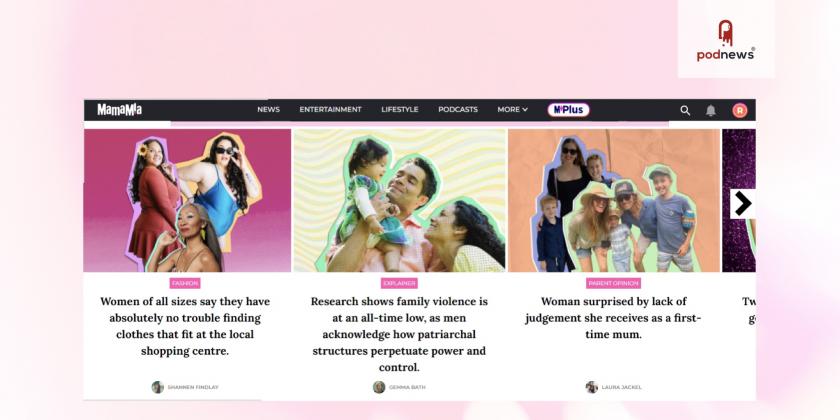 Mamamia writes the articles it wishes it could write on International Women's Day
Press Release · Sydney NSW, Australia ·
To draw attention to the biases against women that are still experienced in 2022, Mamamia has given over its site and socials this International Women's Day to the articles it wishes it could be writing.
Readers are then able to click on the article to break the imaginary state of affairs, revealing underneath in a second article the reality of the bias that remains. The idea subverts 2022's International Women's Day theme, #BreakTheBias.
The imagined stories range from government policy benefitting women, which hasn't had to be developed in consultation with male politicians' wives, to the eradication of domestic violence, to reality television that draws an audience without the bait of sexist behaviour.
Mamamia's Editor, Melody Teh, said: "This International Women's Day we have imagined a gender-equal world free from bias, by sharing the headlines we wish we could write on Mamamia.
"But they're not grounded in reality for women in 2022. The reality is we lose, on average, one woman a week to domestic violence. New mums still face unequal judgement. And women whose bodies don't conform to a 'standard size' still can't find clothes at their local shopping centre.
"We really hope that one day Mamamia's site will be able to look how it does today."
You can check out Mamamia's transformed website.
Mamamia is Australia's #1 women's media brand across articles, podcasts, social media, LIVE events and online courses. Its stable of over 45 shows makes it the world's largest women's podcast network. Mamamia's founding purpose is to make the world a better place for women and girls.
This is a press release which we link to from our daily newsletter about podcasting and on-demand. This is reprinted verbatim; we may rewrite headlines and descriptions.