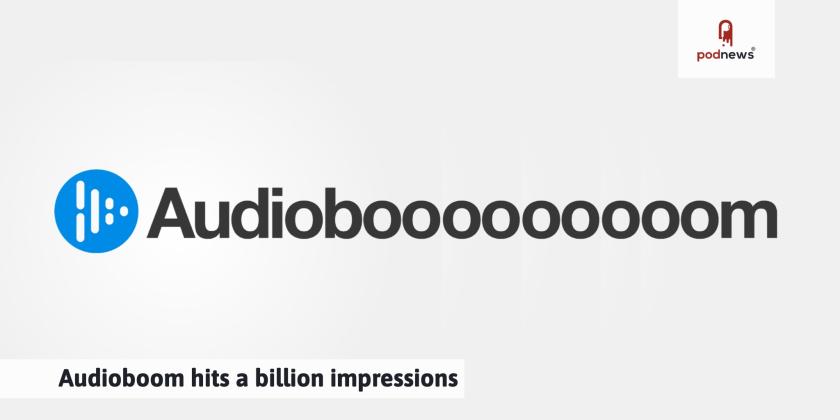 Audioboom hits a billion impressions
LISTEN
· · 3.4 minutes to read
Cleanfeed, a low-latency remote recording tool, has launched a new 'markers' feature - an easy way to add markers while recording. Markers can be imported into Audacity and Hindenburg. The company also recently made it easier to spot when a user is connected using 'minimum quality' (you probably shouldn't be), and showed how Forever Audio is using the tool to record.

Podster has agreed a deal with RTL Germany to adapt its podcasts for a global audience. RTL is Germany's leading media company.

Podster

BBC R&D has released the code behind its Adaptive Podcasting trial; and documentation containing the learnings from its work. The release marks the culmination of this phase of the ten year project.

Ossa has launched a Podcaster in Residence program, to identify podcasters with significant growth potential.

The biggest independent podcast host Buzzsprout released its network stats for October. Year-on-year, Apple Podcasts has increased download share by 3.5%; Spotify by 3.6%; and Google Podcasts increased its share by 0.3%. Total downloads were up 12.6% on the year, though dropped slightly month-on-month.

Apple Spotify Google Google Podcasts Apple Podcasts Buzzsprout

Of note, Amazon Music downloads were down from 2.2mn in September to 1.1mn in October.Amazon Amazon Music

iZotope is giving away a free plugin: Ozone 11 EQ lets you fine-tune your sound. It's part of Komplete Start, a set of free music production software.

Magellan AI published the top spenders, movers and shakers in podcast advertising for September. Both BetterHelp and Amazon spent less month-on-month.

Amazon Magellan AI

Futuri has launched Futuri AudioAI, an expanded AI-driven local content system for radio stations and other outlets.
Moves and hires
Podcast News - with Airwave
Podcast data for Nov 2
#1 in Apple Podcasts

The Kids of Rutherford County (Serial Productions & The New York Times)

Ghost Story (Wondery | Pineapple Street Studios)
#1 in Spotify

The Joe Rogan Experience (Joe Rogan)

The Joe Rogan Experience (Joe Rogan)
Over the last week, 209,800 podcasts published at least one new episode (up 0.6%). source
Events
Getting
the
five
latest
events
This section is continually updated. See more and add yours, free
Latest Jobs
This section is continually updated. See more and add your vacancies, free