Tenderfoot TV Acquires Resonate Originals in Their First-Ever Company Acquisition Deal
Press Release · Atlanta, GA, USA · via Resonate Recordings ·
Tenderfoot TV, the leading Atlanta-based independent content production studio, today announced the acquisition of Resonate Originals, the podcast division of the expansive audio, creative branding, and software company formed by Jacob Bozarth and Mark Minnery in 2019. Effective immediately, Resonate Originals (formerly Black Mountain Media) will be absorbed by Tenderfoot TV and will operate under Tenderfoot TV leadership and branding. Resonate Recordings as a production services company will continue to operate independently. This milestone marks Tenderfoot TV's first company acquisition – and since 2016 they have amassed over 800 million downloads across their collective shows and franchises.
Tenderfoot TV, first entered a working partnership with Resonate Recordings as a production services company in 2017 for their top-charting series "Up and Vanished" season one before Resonate expanded into producing original content. During this partnership and 5-show deal, those series have exceeded 40 million downloads in under four years. Terms of the acquisition will grant Tenderfoot TV complete ownership of "Culpable," "Undetermined," "This Day in Crime" (previously a TF+ exclusive returning for wide release in '24), "Turned Podcaster" (TF+ exclusive), among new project series that have not yet been announced.
"For the past seven years, we've had a chance to elevate and reimagine the most powerful vessels and tools to tell these stories alongside our partners at Resonate," says Tenderfoot CEO, Donald Albright. "We're grateful for the opportunity to have partnered with them and be able to acquire these shows fully, while absorbing phenomenal talent such as 'Culpable' host, writer, creator Dennis Cooper who can help us to continue delivering powerful content that we know our audiences love and expect."
"Being in a position to be able to acquire Resonate Originals feels like a full circle moment," says Tenderfoot Founder Payne Lindsey. "Having first worked with Jacob and the Resonate team back in 2017, it was evident early on that our partnership would go far, it's always felt like a natural fit."
"When we were certain about selling the Resonate Original vertical of our brand, we wanted to make sure that the buyer for this were aligned with our values and possessed the creative flare to properly execute across these popular shows , and that's is why we brought the offer to Tenderfoot TV," said Co-Founder and CEO of Resonate Recordings, Jacob Bozarth. "Over the years, we've had a chance to not only create with the Tenderfoot team, but witness firsthand why they stand out amongst the podcast industry, and that is why we're thrilled that we could make this deal happen."
The Resonate Originals acquisitions represent a bright and new chapter for Tenderfoot TV, which has grown tremendously across their show content and offerings from spinoffs to new weekly talk shows. Post acquisition, Tenderfoot will acquire all five show series and pending projects, including three new staff members spanning from locations across Florida and Kentucky.
This is a press release which we link to from Podnews, our daily newsletter about podcasting and on-demand. We may make small edits for editorial reasons.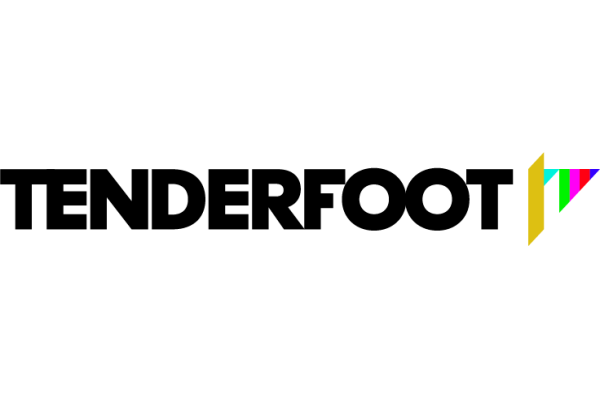 Tenderfoot TV