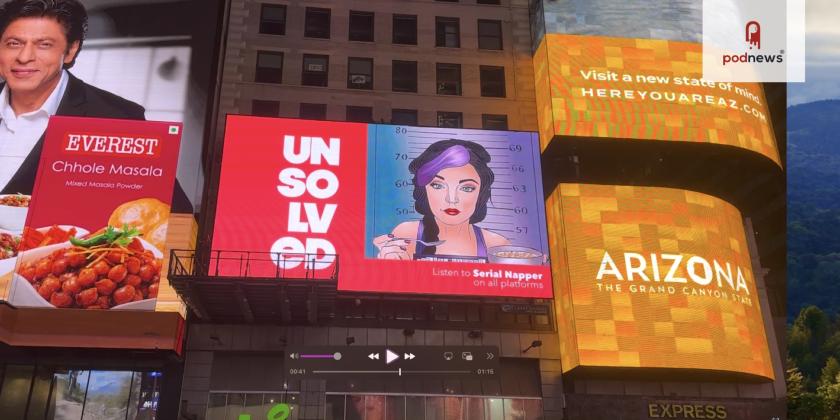 Ossa Launches Podcaster In Residence Program
Press Release · New York, NY, USA · via Ossa ·
Since entering the industry, Ossa has set out with a clear objective, to connect podcasters to brands. In an ever growing, ever evolving medium, Ossa's ability to provide technology, optimization and monetization, the company has seen significant growth over the last year. With an established pipeline of agency, brand direct, episodic sponsorship and premium programmatic ad opportunities, Ossa's approach is further extended to more talent and more partners.
Now Ossa has launched an initiative to further cement its place in the industry, its Podcaster In Residence program. Recognizing a need for emerging and otherwise underrepresented podcast creators, the program identifies podcasters with significant growth potential. Once activated in the program, show hosts and producers are provided resources and insight from the Ossa team which includes creative insight, audience growth strategy, brand positioning in the marketplace and backend support.
Meanwhile, the Podcaster in Residence program spotlights shows that are perceived as having exceptionally high value for brands. These valuable podcast shows can then be leveraged across a multitude of marketing channels, which in turn maximizes their brand exposure, and increases their advertising income. Ossa further elevates these select shows with additional sales representation, a dedicated ad operations team, free hosting and the incorporation of sales in additional formats.
This weekend, in an effort to celebrate its new program, Ossa unveiled its first group of podcasters on a billboard in Times Square. With the launch of the program, Ossa's initial lineup of podcasts includes shows that represent a wide range of subjects, demographics, and audiences. These include:
Black on Black Cinema, Cubicle to CEO, Kat on the Loose, Serial Napper, Talk About Gay Sex and Untold Italy.
QUOTES FROM PODCASTERS IN THE PROGRAM
Ellen Yin (Cubicle to CEO) - As a media platform dedicated to amplifying underrepresented voices in business media (particularly women and women of color founders & CEOs), I resonated with Ossa's focus on connecting female-driven brands with female-hosted shows. Ossa has an impressive roster of advertising clients - many of whom were already on our list of dream brands we wanted to partner with - so it was a no-brainer to join Ossa's Podcaster in Residence Program and have the opportunity to be instantly plugged into that ecosystem.
Jay Jacksonrao (Black on Black Cinema) - Ossa presented themselves a way to not only take our show to the next level audience wise, but also take our show that we've worked some hard on and put it in front of advertising opportunities that were out of reach for us. The best aspect so far is the one on one coaching that provided ideas that exposed some blindspots in our pursuit of growing our show.
Nikki Young (Serial Napper) - I truly believe that independent podcasts are the heart and soul of the podcasting world. It's an industry that has seen huge growth, with celebrities quickly jumping on the bandwagon hoping to cash in - but podcasting goes much deeper than that. It's a medium that anyone can do, with very little to no start-up costs, meaning it gives a voice to anyone who has something they want to say.
As independent podcasters, we typically wear many hats. I am currently the host, writer, researcher, audio editor, video editor and marketing manager of Serial Napper. Working with Ossa as part of the Podcaster in Residence Program has helped to lighten the load. Not only do they provide incredible training and learning opportunities like their Amplify program, but they've taken the job of monetization off my plate. Ossa finds the perfect brand partnerships for me - so that I can focus more of my time on creating new content.
Steve Rodriguez (Talk About Gay Sex) - After six years of podcasting I'm looking for a platform that understands and appreciates our podcast and longevity as well as a network that is available and present to represent and help in future growth.
I love the enthusiasm of the Ossa team! The team has really listened and offered successful tools that have been exciting to implement: for example the podcast promo to be included in other Ossa podcasters and the individualized coaching we receive to elevate our growth.
Katy Clarke (Untold Italy) - I like to be in control of the editorial process and focus on delivering the best, most relevant content to our listeners. I also wanted to focus on the podcast and my business rather than negotiating advertising deals. Learning and evolving is very important to me and my business.
This is a press release which we link to from Podnews, our daily newsletter about podcasting and on-demand. We may make small edits for editorial reasons.