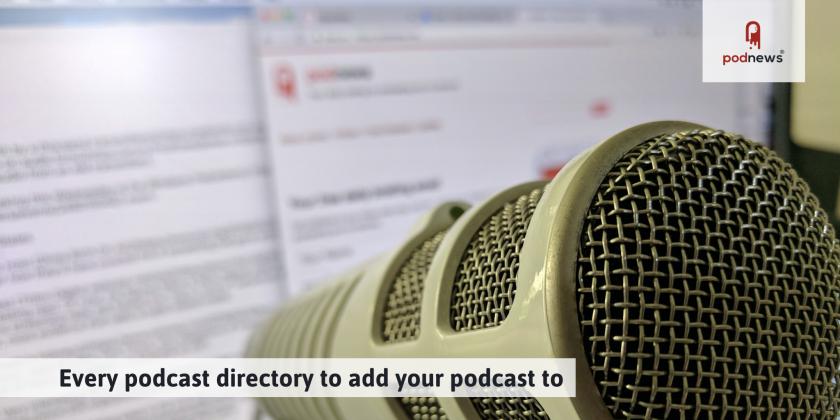 How to add your podcast to every podcast directory
· Updated · By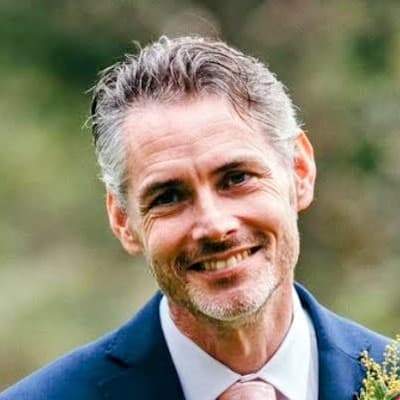 James Cridland
· 10.7 minutes to read
There are many different podcast directories and apps out there - and if you want to be sure of the most amount of downloads, you should make sure your podcast is on as many of these platforms as you can.
Tips for adding your podcast
It doesn't matter where you host your podcast, you can be listed in any of the following places. Some podcast hosts make it a little easier to submit than others; but all of them will give you an RSS feed address, which is all you need to get listed.
Many of the podcast directories below also bring in data from Apple Podcasts: so you may find you're already listed. You might want to search first. However, it's useful to "claim" your podcast on these other services: some give you more consumption data, and other data: and some will even give you money!
The most important places you should add your podcasts
Apple Podcasts. Its data powers many other people, and it is responsible for a great deal of podcast plays.
Spotify. In many countries, Spotify is the most popular way of listening to podcasts.
The Podcast Index. It also powers many other peoples' data, and gets you into many other podcast apps.
All the rest. Almost everyone else's services make for a miniscule amount of listening; so they'll not make much difference to your downloads, but you're here already, so why not?
You can see our podcast stats to see where we get our listens from. Your show will differ.
Use your podcast host
If you're with a podcast host who has relationships with some of these directories, you're usually best to use the podcast host to submit. It's easier, and your host may have a special relationship with some of these platforms.
All the podcast directories we're in
AddMyPodcast - add yours - is a service that aims to make it easy to add your podcast to many independent podcast directories at once.

Amazon Echo

Submit to Amazon Music to be in the podcast directory for this smart speaker.

We're also in the daily briefing section. From your app, choose Menu > Settings > Flash Briefing, and add "podnews". Add yours with a friendly developer.
"Alexa, play the latest news from Podnews"

Amazon Music - Add yours. Amazon Music has an app, a web service, and is used by Amazon's Echo speakers.

Android phones - Add yours. This opens Google Podcasts: the player is already installed on all Android phones (and it'll help you install the app, too).

Apple Podcasts - Add yours. If you only add yourself to one podcast app, add yourself to this one; many other apps pull from Apple.

By default, when you submit a new show it will appear in Apple's API, so your show will appear in other podcast apps too. If you want to opt out, you'll be given a confirmation message to ensure you understand that the show will only be available on Apple Podcasts. We would recommend not opting out - your goal is to appear in as many places as possible.
If you think it's something Apple Podcasts might feature, then here is advice from Apple as to how to make a successful request.

Audapp is an app from Nigeria's MTN, the largest mobile company in the country. Here's more about the app, and you can add your podcast here.

Audioburst is an audio search engine, and this may get your podcast discovered by new listeners. It's, however, now a paid service - as you'll find if you add your podcast.

Black Podcasting App - add yours if your podcast celebrates African American culture and topics of interest.

Bullhorn - Add yours. Bullhorn runs a podcast app with a difference: you can use it without any data connection. Instead, the app gives each listener a temporary telephone number to call to listen to a podcast - using their free cellphone minutes.

Castbox Add yours by suggesting your podcast. Castbox does pull from Apple Podcasts, but you can speed up the process here.

Gaana - Add yours - pay attention to the "host your podcast on the Gaana CDN" which will cache your show if you leave it enabled. Gaana is a popular music and podcast platform in India and Asia.

Gpodder is a libre web service and app. Hit 'missing podcast' on the left hand side to add yours.

Google Home and Google Assistant - we're in the news briefing service. These devices also use the same database as Google Podcasts - add yours in Google Podcasts Manager.

"Hey, Google - play the news from Podnews podcasting news"

Google Podcasts Add yours. Google Podcasts also powers the Google Assistant and Google Home smart speakers.

Hayti - Add yours. Hayti is the largest Black-owned podcast app in the U.S, showcasing a diverse array of over 2,000 podcasters who celebrate culture, news, entertainment, and various other captivating topics. We're not eligible for this, but you may be.

Himalaya claim yours by finding your podcast and following the links. Himalaya also pulls from Apple Podcasts.

[iTunes] doesn't exist any more. Stay on the right side of Apple and call it "Apple Podcasts".

iVoox - Add yours (you might want to use Chrome's auto-translation). iVoox is the biggest podcast and radio app for Spanish speakers, but also contains English language content.

JioSaavn - Add yours. JioSaavn is one of the largest music and podcast apps in India and Asia.

KUKU FM - is a music and podcast app in India. You appear to need an Indian mobile number to log in.

Lava is an iOS app where you can add your RSS feed to your profile. If you've got the app, we're here. Add your feed in your profile in the app.

Listen Notes - Add yours. This directory also pulls from Apple Podcasts.

Overcast Add yours by listing in Apple Podcasts

PocketCasts - Add yours. PocketCasts is a well-regarded podcast app on Android, iOS and desktop.

PodcastAddict Add yours - this app claims it's the #1 podcast app for Android users. Here's a little more information for podcasters.

Podcast Index - the Podcast Index powers many podcast apps, and is used by many more as a backup to the Apple API. Your host will help you add your podcast there; or if you simply search for your podcast on Podnews, we'll automatically add it for you if it isn't there.

Podchaser Add yours, though it does also pull from Apple Podcasts. Also, best to claim your podcast on Podchaser to add more data and make sure you're seen by more of the service's users.

Poddog is a podcast app available in Japan, and lists Japanese podcasts. There's a link to submit your podcast towards the bottom of their homepage. We're there, though they don't have a website version to link to.

Podhero uses Apple Podcasts, but claim your show and your listeners can support you and send you money.

Podimo - our podcast is in Podimo, and we're not sure how it got there. But if you claim your podcast, you do potentially get some revenue share from Podimo customers. The claiming process requires an IBAN for a bank account, which isn't used in some countries.

PodLP - Add yours. PodLP is a podcast app for KaiOS, a mobile phone OS for the developing world. We're there (there's no website view).

Plex - register then add yours from the website (a microphone with a plus symbol next to it)

Player FM - Add yours by pasting the RSS feed into the search box. This also pulls from Apple Podcasts.

RadioPublic - this company has a bunch of other useful tools for podcasters. Add yours

Samsung Bixby - add yours - Bixby is the Samsung equivalent of Alexa, and this link goes to a complex 50-step process using "capsules", "playgrounds" and "hints". We're not on this platform: but on the bright side, we suspect nobody else is either.

Samsung Podcasts or Samsung Free - Add yours here. When we registered, our registration failed because we didn't have a US zip code; the name of this TV show will help.

Siri - "Hey, Siri - play news from Podnews" will find us. "Hey, Siri - change my news to Podnews" is how to hear us more often. Otherwise, Siri uses the Apple Podcasts directory.

Spotify - Add yours. Spotify is the #2 podcast platform in the world, and gives you some great statistics, too. It's also the default podcast service in Tesla cars (though you can also use TuneIn).

For the US, if you'd like to submit your podcast to the editorial team for possible promotion, use this form.

Stitcher shuts in late August.

TuneIn - Add yours. TuneIn is used by many different podcast services including Amazon Alexa powered speakers, and Tesla cars.

Vurbl - Claim your channel. Vurbl 'finds and organizes the world of audio', and was launched in November 2020.
Here's how to link
Here's an automatic link - https://podnews.net/listen, which will play our podcast on the default podcast app on your phone or computer automatically. (Try it from a different device). You can make one of these by searching for your podcast and then finding the code on the "link to this podcast" section at the bottom. Links like this are great for sharing on social media, and other places too.
Not a coder? Use a universal link, available for free from a variety of places; and use a QR code for them on your business card.
For your own website, we'd recommend just adding an Apple Podcasts, Google Podcasts and Spotify button, and a big embedded player so people can just hear it. Here's where to find an embedded player, and you can find the official buttons for your podcast by searching for your podcast and then finding the code on the "link to this podcast" section at the bottom.
Our Editor has also written how to link to your podcast most effectively, and why you only need three buttons to promote your podcast. It's a bit more opinionated than this advice, so these articles are hosted somewhere else.