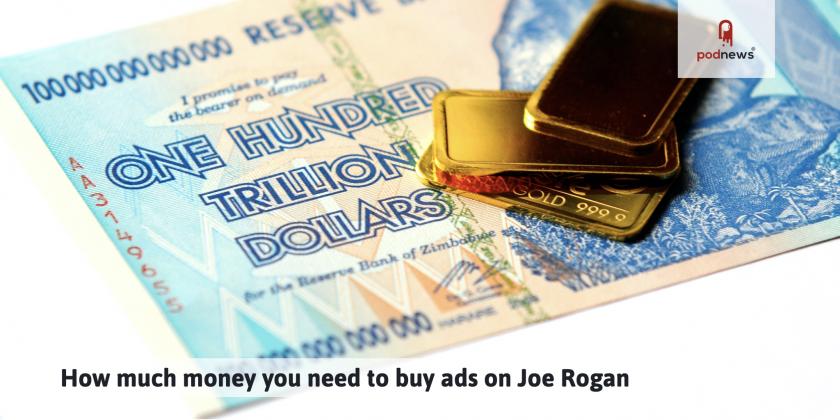 How much money you need to buy ads on Joe Rogan
LISTEN
· · 4.6 minutes to read
How did Bryan Barletta do with his ad-tech industry predictions last year? Find out in Sounds Profitable with Magellan AI; and see his predictions for this year.
Want to advertise on Joe Rogan's podcast through Spotify? The minimum spend is $1 million, according to Ashley Carman in The Verge. Her article suggests buying podcast advertising is changing and becoming more impersonal; that dynamic ads have less value for advertisers, and as you'll read from the links in our show notes and newsletter, podcast publishers are becoming greedy.

Do Anchor podcasters find it too hard to get into Apple Podcasts? The Podcast Index's Dave Jones reports that "726,234 Anchor feeds in the index do not have Apple iTunes IDs". The company stopped auto-submitting podcasts to Apple in June, resulting in a significant slow-down for Apple numbers. (Earlier this year, Buzzsprout told us that only 60% of their shows have bothered submitting to Apple).

Neon Hum has announced its second annual podcast editors' bootcamp, and are looking for aspiring storytellers from underrepresented groups to apply. One graduate will be given a staff editor position at the conclusion of the course, which starts in March.
Thank you to Storyboard for becoming our latest supporter. The company is a specialist for private podcasts for your company, with enterprise security and a best-in-class listener experience. We're grateful to them for supporting our independent journalism. Be like Storyboard
Moves and hires - with Pod People
Podcast News - with Memberful
Share your work with the internet's best
Paid content
Enter The Webbys. Mark Your Spot in History.
The Webby Awards have been honoring the very best of the Internet since 1996. Winners range from iconic early Web throwbacks, to recent viral sensations, to powerhouse digital icons that have withstood the test of time. By participating, you can place your work on the same stage as boundary-pushing talent, like past Webby Winners Crooked Media, Spotify, HBO, Apple The Washington Post, The Daily, Crimetown, The New York Times, Pivot, California Love and Lemonada Media, to name a few. Help them continue celebrating the most innovative, creative, and transformative work that shapes the online zeitgeist.
Learn more, and enter the 26th Annual Webby Awards by our Final Entry Deadline on December 17th, 2021.
Pod Events
Getting
the
five
latest
events
This section is continually updated. Data: Podevents. See more and add yours, free
Latest Pod Jobs
This section is continually updated. Data: Podjobs. See more and add yours, free