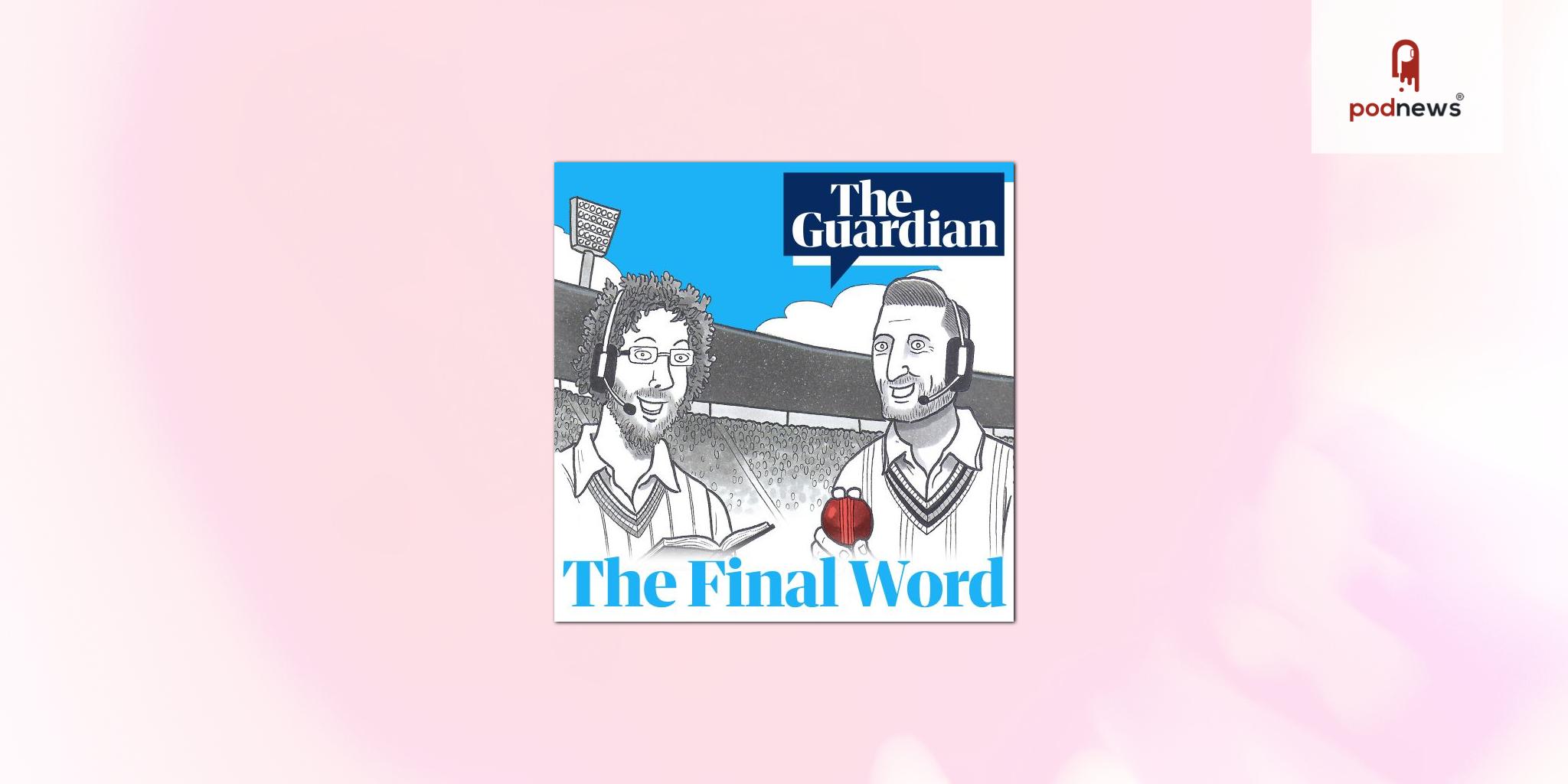 Guardian teams up with 'the world's best' cricket podcast during the Ashes
Press Release ·
The Guardian will team up with The Final Word - "by far the best" cricket podcast in the world - during this year's Ashes series, with hosts Adam Collins and Geoff Lemon joined by Guardian cricket writer Emma John for a sharp and light-hearted spin on each day's play.
Released soon after stumps, episodes of The Final Word Ashes Daily will give listeners a lyrical first-person summary of the day from John, who will follow the action through the night from London. Collins and Lemon will add their take direct from the grounds as they follow the action across Australia.
"We will be at every day of the Ashes by hook or by crook," said Lemon. "Nobody knows where some of the Test matches are even going to be, but we will be there. We will find a way to bring listeners reports from the ground each day."
The hosts bring serious podcasting and cricketing expertise. Since launching in 2015, The Final Word has built a dedicated following, with more than three million downloads in the last three years alone. It regularly tops cricketing podcast charts, and has been dubbed "by the far the best" cricket podcast in the world by The Wisden Almanack. The Guardian teamed up with The Final Word during the 2017-18 Ashes, while John helmed The Guardian's much-loved The Spin podcast during the 2019-20 series.
Separately, Lemon has authored several books, including Steve Smith's Men, which was named the MCC and Wisden Almanack book of the year in 2019. Collins was named this year's Christopher Markin-Jenkins cricket broadcaster of the year for his work on radio and TV in Australia and England, while John's Following On, detailing her experience following the England cricket team in the 1990s, won the Wisden Almanack book of the year in 2017.
Listeners can subscribe today on all podcast platforms.
Listen
This is a press release which we link to from our daily newsletter about podcasting and on-demand. This is reprinted verbatim; we may rewrite headlines and descriptions.
This page contains automated links to Apple Podcasts. We may receive a commission for any purchases made.