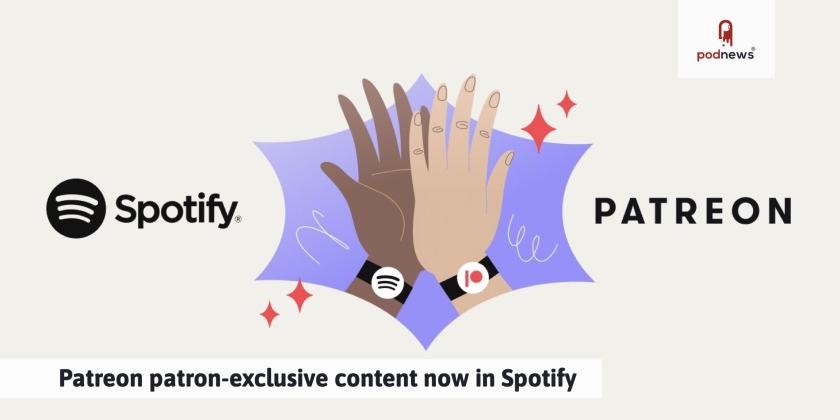 Patreon patron-exclusive content now in Spotify
An integration between Patreon and Spotify has been announced, allowing all creators to offer patron-only content to Spotify listeners. "You can connect your Spotify and Patreon accounts to access patron-exclusive podcasts right where you're already listening to your favorite audio content," the company says; Supporting Cast and Supercast are also supported in the Spotify app.

Spotify Supercast

Podcast editing tool Descript has launched a slew of new tools in beta. Regenerate uses AI to rebuild words or phrases; Eye Contact edits video to keep your eyes on the camera, even if you were looking somewhere else; Replace Selection lets you change a part of the audio or video you're working on without messing up the timings of everything else. The company's changelog also reveals a new web interface.

Descript

First look: Airwave Podcast Network has signed a distribution deal with SpokenLayer, including marketing and programmatic monetization of 24 podcasts from major media brands like The History Channel, WIRED, Fast Company, IGN and TechCrunch. Airwave are currently sponsoring our Podcast News section, below.
Podnews
Public radio broadcaster KQED has acquired Snap Judgment Studios, which produces Snap Judgment and Spooked.

In Russia, Apple Podcasts was fined 400,000 rubles (US $4,250) for not deleting content "with incorrect information about the conflict in Ukraine". We reported two content providers on Monday who were temporarily removed from Apple Podcasts following a complaint from the Russian government. Podnews is not available in Russia and Belarus: the countries illegally invaded Ukraine in February last year.

Apple Apple Podcasts Podnews

What goes around, comes around: Arrow Media will represent Acast in Queensland, Australia; the company also represents Yahoo. Acast was initially represented by NOVA Entertainment across Australia, in a deal based out of NOVA's Queensland offices, until 2020.

Acast

smol-podcaster is open-source code that takes your audio and will produce a transcript, chapter points, and ideas for titles and tweets.

In the UK, the Radio Academy has opened its annual 30-under-30 list. Any individual who has been working in UK radio or a UK based audio business for at least 12 months is eligible (as long as they're aged under 30, obvs).

Further reading: City AM report How Spotify's $1bn bet on podcasts failed to make any money, and we learn in Pod Bible that Annie Macmanus doesn't listen to our podcast.
Thank you to Red Circle, which becomes our latest gold supporter today. Red Circle is a place to host your podcast and grow your revenue, and have a number of great tools to help you do both. Podnews supporters like RedCircle help fund our free news, jobs and events boards - and more to come - for everyone; and our funding model means we don't rely on either advertising or supporters, allowing us to be objective in our reporting. We'd love it if you supported us too.
Podnews
RedCircle
Tips and tricks - with Pod Predictor by Coleman Insights
Podcast News - with Airwave
Podcast promotion in the wild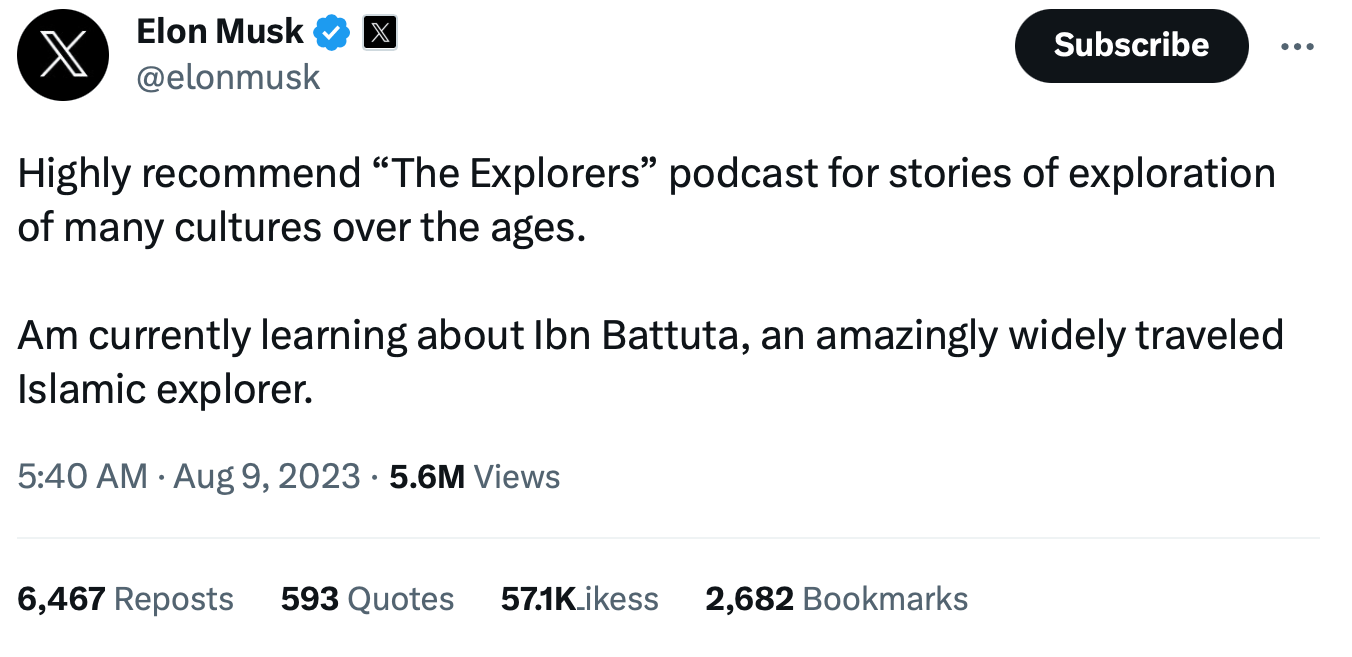 Podcast data for Aug 10
Pod Events
Getting
the
five
latest
events
This section is continually updated. Data: Podevents. See more and add yours, free
Latest Pod Jobs
This section is continually updated. Data: Podjobs. See more and add yours, free