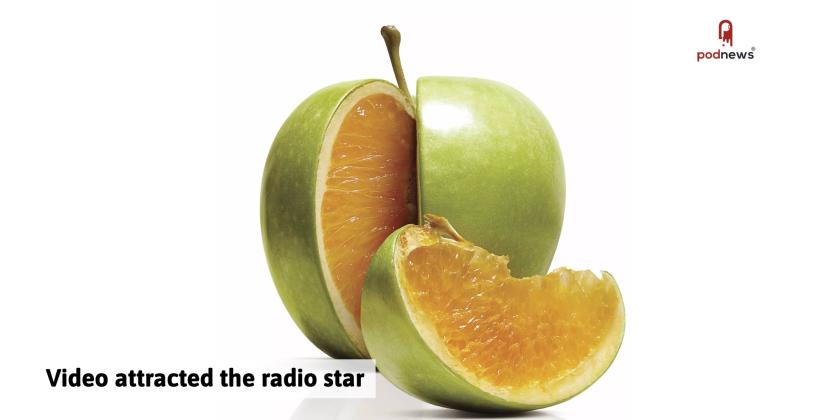 Video attracted the radio star
LISTEN
· · 3.6 minutes to read
Freakonomics Radio has announced a new YouTube channel with its podcasts. The network also plans to experiment with short- and long-form video, and animation. It claims the partnership will help with searchability for their shows, and will make the content more accessible, with captions and transcripts.

Google tells us that Google Podcasts carousel links in Google Search (which the company said will go away at the end of this week) are being replaced with a new feature. A spokesperson told us: "We are always working to make it as easy as possible to find helpful information in Search, regardless of the form that content takes. Our existing podcast features will gradually be replaced with a new, single feature, What to Podcast (currently live on mobile for English users in the US.) This feature provides detailed information about podcasts, links to listen to shows on different platforms, and links to podcasters' own websites, where available."

Our series on podcasting in East and South East Asia has been expanded today with a look at the Philippines - where true crime isn't a thing for one very good reason - and Indonesia and Vietnam, two different countries with the same kind of habits.
People News
Matt Mise has been appointed as Director, Podcasting & Head of Pacific Content at Rogers Sports & Media. He's been with Rogers for more than four years, leading branded content and commercial integrations.
Tips and tricks - with Podcast Movement Evolutions
Podcast News

This week, ex-Spotify exec Lauren Jarvis is the guest at economics podcast
Bubble Trouble
, being asked whether podcasting is currently suffering a blip or a bubble. She suggests the important thing is consumption rather than creation. (
transcript
)

Courtney Kocak's
Podcast Bestie
newsletter is
to also have a podcast
. "I will be sprinkling in some podcast interviews amid the regular newsletter content to dive deeper into craft and marketing topics," she says.

Richard Wiseman's On Your Mind
is new today from Podimo and TellTale Industries. Professor Richard Wiseman holds the UK's only professorship in the public understanding of psychology. The series starts with criminal barrister and broadcaster Rob Rinder asking if there's a secret to becoming a human lie detector.
Enter The Webbys. Reward your team's success.
Paid content
Entering The Webby Awards is a great way to recognize your team's achievements. Just by participating, you show your team that their work deserves global recognition. It also signals to the industry that your team is one to watch, and work with. This is great for talent retention and attracting the best people in audio.
Enter the 27th Annual Webby Awards by the Extended Entry Deadline, this Friday, February 10th, 2023.
Podcast data for Feb 8
Pod Events - with Radiodays Europe 2023
Getting
the
five
latest
events
This section is continually updated. Data: Podevents. See more and add yours, free
Latest Pod Jobs
This section is continually updated. Data: Podjobs. See more and add yours, free