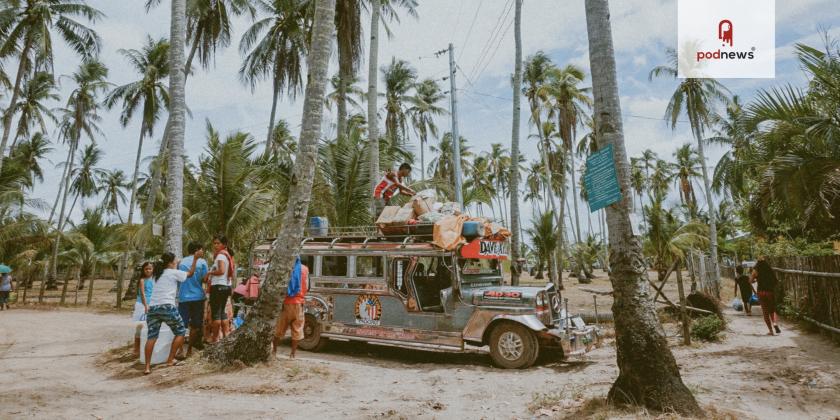 The Philippines: a country overview
· By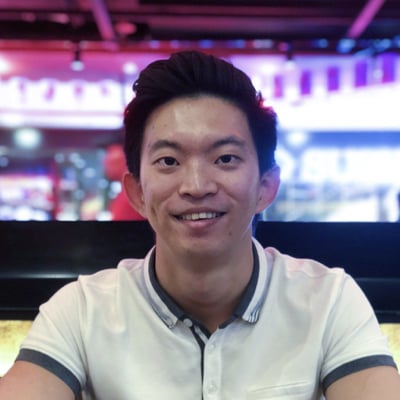 Guang Jin YEO
· 1.8 minutes to read
The Philippines is a very interesting market, and what might surprise the West is that PH has one of the highest English literacy rates in APAC.
In fact, English unites the country like Tagalog does, which is why the majority of their podcasts speak in Tagalish - you'll be surprised how much you understand the podcast by merely the English components alone.
This makes a market that you would think is perfect for "reapplication from the West", and you might be tempted to launch multiple "True Crime" podcasts.
But that's not true. Here's the charts comparison below:
The Spotify charts for the Philippines in January 2023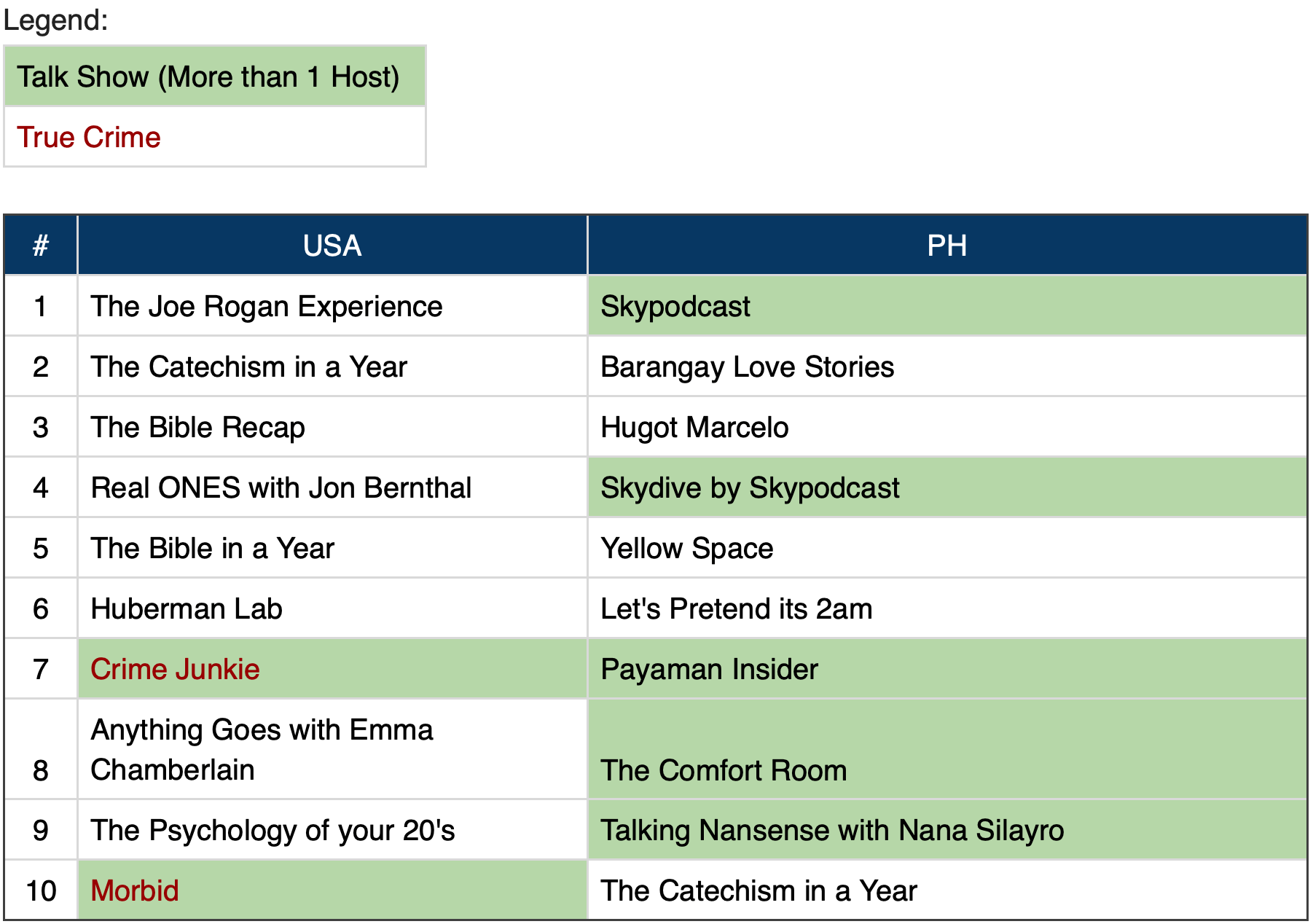 You would notice 2 things:
While both countries have many "host driven talk shows", Philippines are mainly driven by multiple hosts.
True Crime, which is one of the biggest genres in the West, isn't as popular in the Philippines.
The crux actually lies in an interesting finding, which you'll be familiar with if you're a True Crime podcast fan - there are remarkably few serial killers in the Philippines.
Now a portion is attributed to poorer media reporting but the underlying reason is a cultural behaviour - "Chismis": being nosy or gossiping.
It's hard to murder when everyone knows about what you're doing. Touché.
Jokes aside, because Philippinos love "gossip" it affects the form the most. The form should resemble as closely as one would when gossiping, which is why they have multiple hosts.
But it gets complicated, because not all gossip driven podcasts can succeed because other factors matter, for eg…
How does your KOL evolve with time - do they get married, have a kid, mature as a couple?
How positive and aspirational is your content - does it take a Filipino away from their current circumstance, albeit momentarily?
Because "Chismis" has a time element on it, gossip is only as valuable as the recency of the news. Having updates on the KOL's journey rather than just a retrospective look of their past has more social currency. It also allows the host to keep producing content rather than burn out.
Thank you
Thank you to GWI and our country partners:
Carl Javier (Twitter) is the CEO of PumaPodcast, an award-winning audio production and podcasting company based in the Philippines.
| | |
| --- | --- |
| | Guang Jin YEO is an ex-P&G media analyst & strategist for Asia. He owns a podcast production house, 1 Up Media, based in Singapore, where we primarily work with TV networks. Our biggest podcast, embarrassingly, is on "True Crime". When he isn't working, he likes to promote content creators for free on his ~3.5K LinkedIn channel. Drop him a message, and let him tell the world about your story! |