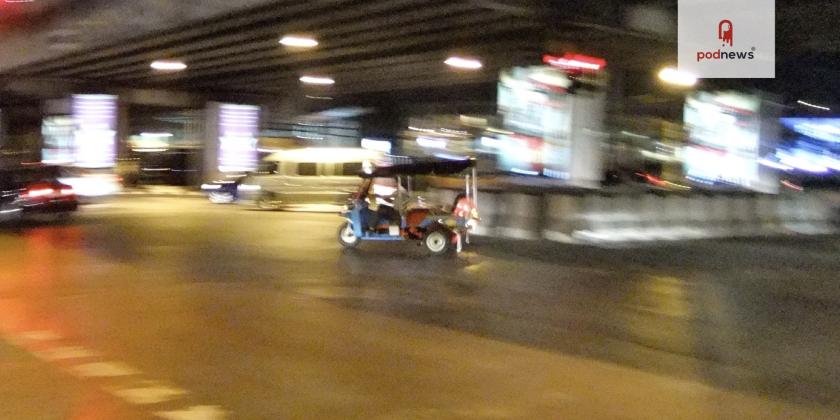 Understanding podcasts in East and South East Asia
· By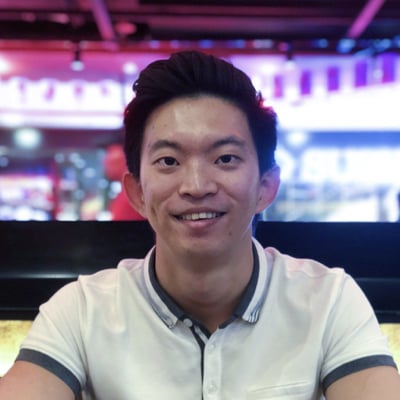 Guang Jin YEO
· 4.8 minutes to read
"Reapply".
The age-old word that made billionaires in the East, by "reapplying" western startups/products into the East across a variety of industries.
Language and subtle cultural differences don't derail what's truly functional about a product. A laundry detergent has got to clean, doesn't it?
But what about content? Difference in language and culture is the product itself, and I'm working to demystify what works and what doesn't, primarily in podcasting.
Who am I? I'm a podcast production house founder of "1 Up Media" and we primarily produce for our local TV networks. But I cut my teeth running analysis for both traditional and digital media in… yes you guessed it - a laundry detergent company.
Across, the next few months I'll be releasing articles (monthly) exploring each country within JKAPAC - Japan, Korea, Indonesia, Philippines, Thailand, and Vietnam. These reports will be rich with data so all you geeks will have a field day.
Why JKAPAC you might ask? These countries have a total population of 734m, making it more than twice the size of the US. Also we can expect podcast listening to grow much faster in many of these countries than in the US; and GDP is growing faster in many parts of JKAPAC too - so it's fast becoming a lucrative market.
To kick things off we're doing a cultural crash course via a broad-based study on Spotify Charts: first, to learn what content choices seem to excite the algorithm and, secondly, what this means if you're producing content within JKAPAC.
Initial country overviews
Follow our series if you are…
A content executive in the West, trying to figure out what to reapply to the East
A content creator within the East figuring out how to expand beyond your market
A media analyst/ strategist/ consultant who needs unique local insights from the East
Why Spotify Charts?
Spotify is the largest podcast player within JKAPAC, often creators with more Apple downloads are influenced by USA listenership. The main exception is in Korea.
Podcast charts tend to correlate well with new listeners - which might provide an indication on rising social trends/ habits that are translating into podcast consumption.
Methodology & Data Sources:
All data sources are from Kepios, DataReportal, WeAreSocial, GWI or stated otherwise. For those who don't know these are your definitive sources on internet statistics. Special thanks to GWI for allowing us to dive into their rich dataset - you'll see their data very soon in our full country reports!
We'll be taking the January time period, for 2 reasons:
People tend to be more intentional during the start of the year - the charts may reflect more intentional choices that carry through the rest of the year.
Listeners habits return - podcast listenership is heavily influenced by habit. As habit returns, listenership of "mainstays" tend to perform better momentarily vs new entrants - which hopefully provide a more stable read on the charts.
But let's be real, the charts fluctuate for a variety of factors so nonetheless we apply a good dose of common sense and also speak to experts across JKAPAC to be sure of our perspectives.
Partners
These reports were not easy to create, from translating articles to finding the unique local key opinion leaders to contribute.
Quite frankly I'm blessed that somehow, everyone came together to help. Firstly, special thanks to GWI for allowing us to dive into their rich dataset - you'll see their data very soon in our country reports! If you want an early scoop, and access the same dataset that I did, here's their contact
Secondly, thanks to all our country partners below. These partners were all consulted to varying degrees to understand if our assumptions make sense. They also provided key landscape data, information and content from a local perspective:
Japan
Tim Romero - Tim is Head of Google for Startups Japan and host of the Disrupting Japan podcast. He is deeply involved in Japan's startup community as an investor, founder, author and educator, and has founded several startups in Japan over the past 25 years. He has also taught entrepreneurship and corporate innovation at NYU's Tokyo campus and worked with TEPCO and other Japanese enterprises on startup engagement and innovation strategy.
Matt Alt - Matt is the author of Pure Invention: How Japan Made the Modern World, and founder of AltJapan Co. Ltd, a company that specialises in localisation of Japanese to English and vice versa across all forms of entertainment.
Korea
David Tizzard - David A Tizzard has a PhD in Korean Studies. He is an assistant professor at Seoul Women's University and an adjunct professor at Hanyang University. He is the co-editor of The Future of the Korean Peninsula: Korea 2032 and Beyond (2022) as well as the author of various academic articles on Korean history and culture. He writes a weekly column in the Korea Times, hosts the Korea Deconstructed podcast (YT, Podcast, Twitter), and is a senior contributor to Asia Society Korea.
Philippines
Carl Javier - Carl Javier (Twitter) is the CEO of PumaPodcast, an award-winning audio production and podcasting company based in the Philippines.
Vietnam
Oscar and Xuan, founders of Fonos. Fonos is the leading audio platform for Vietnam with content including audiobooks, book summaries, meditations, sleep stories, and podcasts.
Indonesia
Shawn Corrigan - founder of In-Depth Creative. In-Depth Creative is an independent podcast creative company based in Jakarta with partners worldwide. We produce podcasts in both English and in Indonesian. From branded podcasts, narrative storytelling, audio documentaries to heartwarming audio dramas, we strive for independent thinking, intelligent stories, nuanced analysis, and unbound creativity.
Thailand
Chai - Founder and creator of TheGhostRadio.com (Youtube, Spotify). They are routinely the top podcasts within Thailand with over ~ 2.5 million subscribers.
Check back as these articles build in Podnews.
| | |
| --- | --- |
| | Guang Jin YEO is an ex-P&G media analyst & strategist for Asia. He owns a podcast production house, 1 Up Media, based in Singapore, where we primarily work with TV networks. Our biggest podcast, embarrassingly, is on "True Crime". When he isn't working, he likes to promote content creators for free on his ~3.5K LinkedIn channel. Drop him a message, and let him tell the world about your story! |