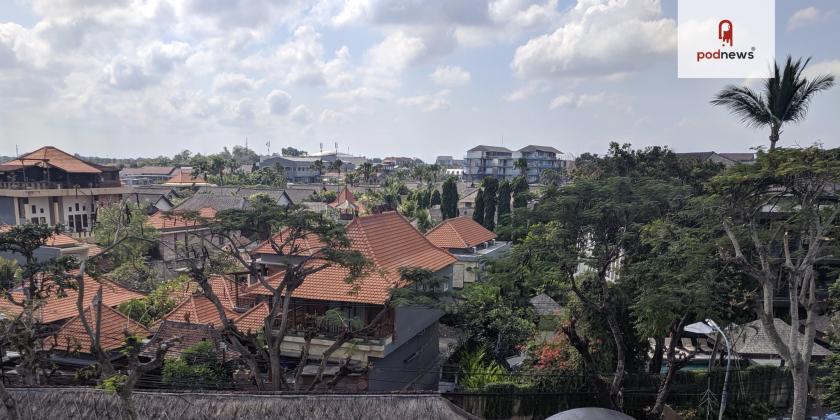 Indonesia and Vietnam: a country overview
· By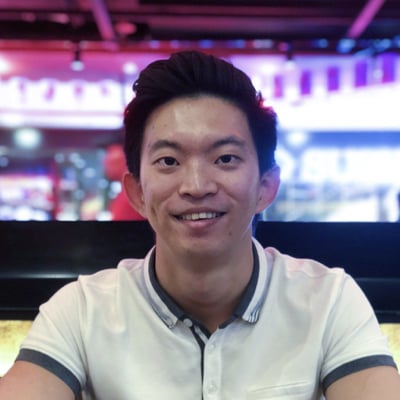 Guang Jin YEO
· 2.8 minutes to read
We're examining both markets together, as the podcasts charts seem to be affected by a broader trend - Gen-Zs.
Indonesia
Indonesia may be a populous country but it's divided by both islands (~17,500 islands) and ethnic groups (~1,340 recognised ethnic groups).
It is why some locals admit that there isn't an exact Indonesian national culture.
Despite such diverse ethnic spread, you will soon learn that their content preferences for podcasts don't seem as diverse.
Vietnam
Vietnam to most people is seen as incredibly unique, with a rich and defiant culture that brought the largest economy to its knees in 1975.
We might be led to think that the country should have very unique content that reflects this rich and stormy past.
But much to our surprise, their content preference seems very close to Indonesia
Here's what we mean:
The Spotify charts for Indonesia and Vietnam in January 2023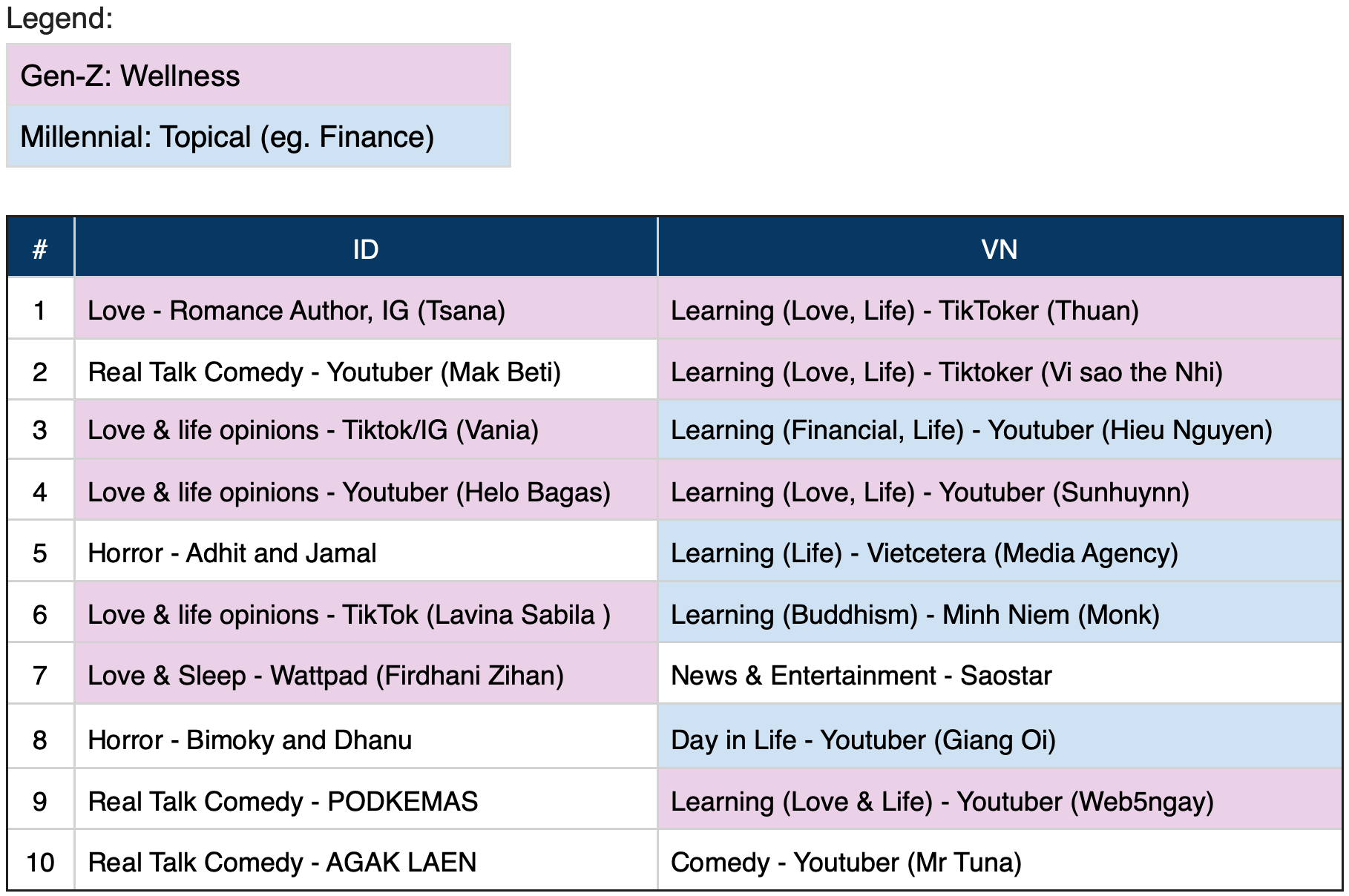 Let's talk about similarities first - you would notice that "Wellness" as a topic is prevalent in both.
This is driven by Gen-Z consumption, which prefers to create and consume topics around loving yourself, being a positive change, and mental health.
Because Spotify Charts is largely driven by momentum (# of new users) these people naturally own large followers > 100,000 on Tiktok that can migrate over to podcasts.
But now let's talk about the differences - while both are on "Wellness" Vietnam tends to have more "learning" as the angle, while for Indonesia it's more on "comfort". If you give them a listen, you'll notice that Indonesia even has a ASMR-type style, where the form, tone, and emotions play a greater role than specifically the content.
As always a broad sets of reasons affect the content preference, but if we could narrow it down:
ID is driven by Nadhifa Allya Tsana, the #1 podcaster as of today whose background is in writing romance novels.
Just like how "Serial" moved the category in the West, Tsana moved the category in ID with "Rintik Sedu" podcast. Loosely translated to "Sobs in Light Rain", its actual meaning is "Drops of Sadness" in reference to tears. It's a podcast where Tsana mostly does an ASMR like host reading telling you that sometimes it's okay not to be okay.
It was a perfect match for the increasing vocal Gen-Z audience in Indonesia who value "Wellness", but also it's told in a format that is simple, and replicable. Listeners took her success as a sign to launch their own versions of Rintik Sedu to affect positive change which flooded the category.
VN is possibly driven by Mahayana Buddhism and confucianism.
Like most countries within the region, Confucianism has a profound impact - which often encourages us to respect our elders and acknowledge that with experience comes wisdom.
This coupled with Buddhist influences encourages one to always approach new topics with the eagerness to learn and to also accept teachings from leaders.
Naturally "Wellness" then shouldn't just be a feeling of comfort, it should be a moment of teaching, and personal growth.
This, we'll soon learn, takes on a much more significant impact within Thailand.
Thank you
Thank you to GWI and our country partners:
Oscar and Xuan, founders of Fonos. Fonos is the leading audio platform for Vietnam with content including audiobooks, book summaries, meditations, sleep stories, and podcasts.
Shawn Corrigan - founder of In-Depth Creative. In-Depth Creative is an independent podcast creative company based in Jakarta with partners worldwide. We produce podcasts in both English and in Indonesian. From branded podcasts, narrative storytelling, audio documentaries to heartwarming audio dramas, we strive for independent thinking, intelligent stories, nuanced analysis, and unbound creativity.
| | |
| --- | --- |
| | Guang Jin YEO is an ex-P&G media analyst & strategist for Asia. He owns a podcast production house, 1 Up Media, based in Singapore, where we primarily work with TV networks. Our biggest podcast, embarrassingly, is on "True Crime". When he isn't working, he likes to promote content creators for free on his ~3.5K LinkedIn channel. Drop him a message, and let him tell the world about your story! |