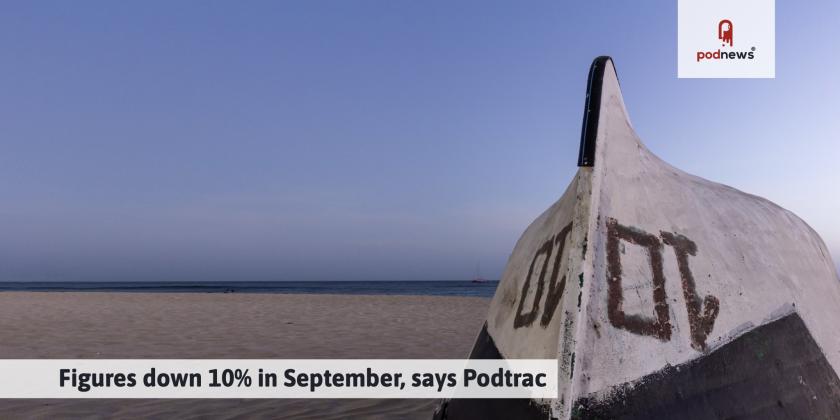 Figures down 10% in September, says Podtrac
LISTEN
· · 4.7 minutes to read
Data: Melon Media, a podcast production company in Greece, released the first survey into Greek podcast listeners last year. It suggested that podcasts in Greece is a relatively recent phenomenon: only 8% of respondents have been listening for more than two years. We missed this data when it was first released; but it's still helpful.

Auphonic has launched a new "automatic filler word cutter". It's been trained for four languages, but you can help test it on more.

Spotted on Hacker News: a new service called Grro, which promises "AI-powered & actionable cross promo recommendations. Tailored for your podcast." Recommendations will always be free, it says.

Not sure why you'd want to host your podcast on Spotify for Podcasters without wanting to be listed on Spotify itself. But, from November 6, that won't be possible, says Spotify, notifying S4P users that their show will automatically be distributed on Spotify from that date.

Spotify

The New York Festivals Radio Awards are open for entries (from anywhere). There are a set of new categories including scifi/fantasy/horror and mystery; with plenty of podcast categories.

The Canadian Podcast Awards are also open for entries; more than 600 podcasts were submitted last year for the awards, which are open to Canadian shows.

In the Netherlands, the NHL Stenden University of Applied Sciences is to start a course on The Business of Podcasting.

The PodPros Actively Established Podcast Report has been updated for October. It reports more active shows. Captivate is the new #1 ranked podcast host.

Captivate

Spotify has announced a new set of podcasters that have been selected for the company's RADAR emerging talent program. There are five podcasters selected from France, Italy, Spain and the US; and three from Australia.

Spotify

Michael Geist, a law professor at the University of Ottawa, writes about the CRTC's registration requirements for podcast services, criticising the media regulator's process, and concluding that it "did not want to give Canadians a reasonable opportunity to have their say". (He also writes a decent explainer). Meanwhile, Canadaland's Jesse Brown is concerned: "What they're signalling is, 'We are going to be regulating the space, but we're not telling you how.' That makes it very hard," he told Canada's CBC.
Podcast News
Podcast data for Oct 5
#1 in Apple Podcasts

New Heights with Jason and Travis Kelce (Wave Sports + Entertainment)

Conviction (RNZ)
#1 in Spotify

New Heights with Jason and Travis Kelce (Wave Sports + Entertainment)

Pretty Lonesome with Madeline Argy (Unwell Network)
Over the last week, 212,433 podcasts published at least one new episode (up 1.4%). source
Events
Getting
the
five
latest
events
This section is continually updated. See more and add yours, free
Latest Jobs
This section is continually updated. See more and add your vacancies, free