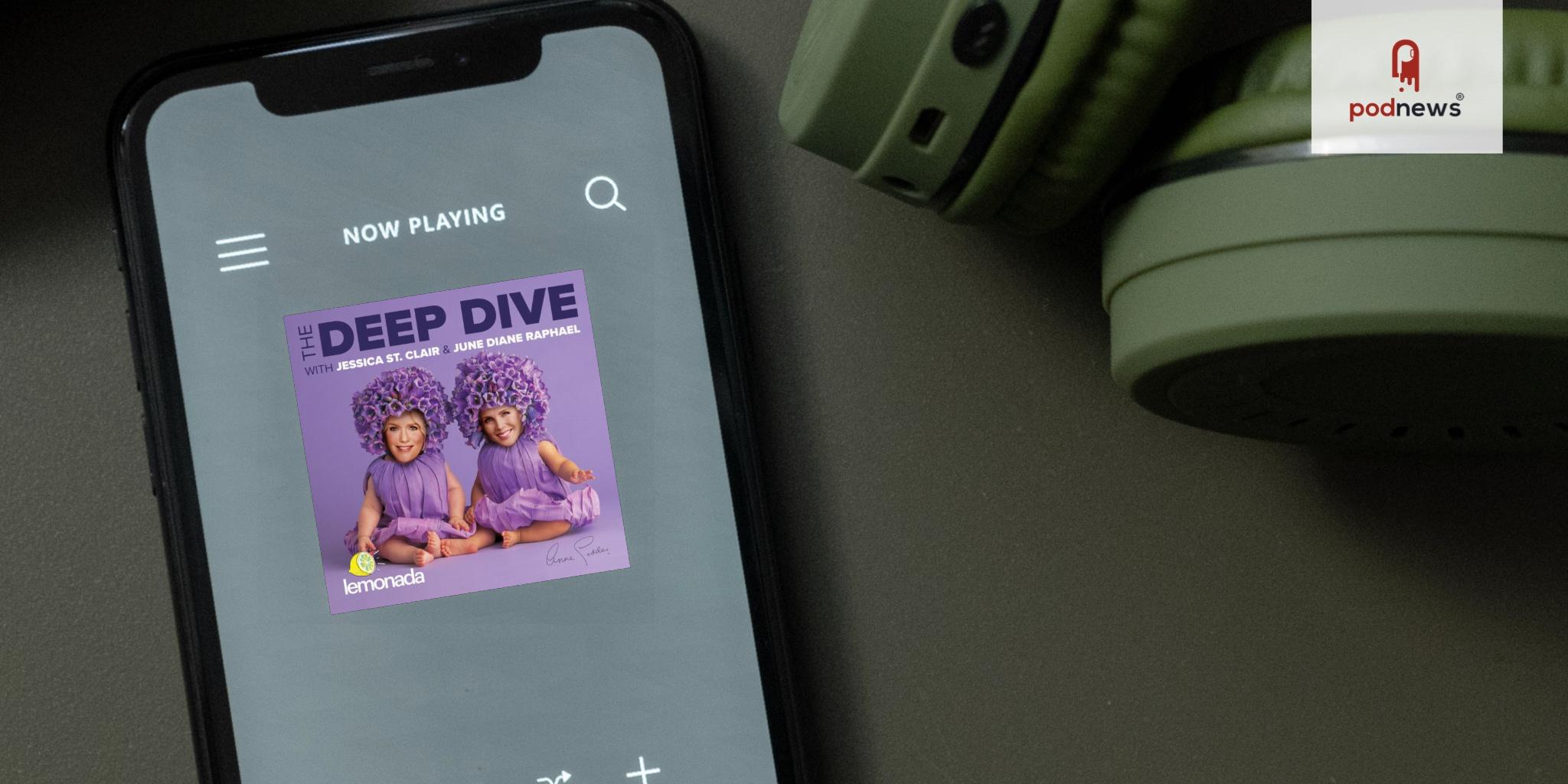 June Diane Raphael and Jessica St. Clair's Beloved Podcast "The Deep Dive" Joins Lemonada Media
Press Release · Los Angeles, CA, USA ·
Lemonada Media, the award-winning podcast network that makes life suck less, today announced it has added The Deep Dive – the hit lifestyle podcast hosted by actresses June Diane Raphael and Jessica St. Clair – to its impressive lineup of original podcasts. "The Deep Dive" captures the friendship of two women trying to survive adult womanhood -- listen to an all-new episode HERE.
Said June Diane Raphael and Jessica St. Clair in a joint statement, "As huge fans of so many Lemonada podcasts, we are thrilled to find a home for The Deep Dive at Lemonada. We can't wait to continue bringing our listeners more of the "LET US LIVE" attitude they've come to expect from us, and we're so excited to welcome our new Lemonada listeners with open arms!"
Each week, comedians and best friends Jessica St. Clair and June Diane Raphael take a 'deep dive' into their real lives and discuss a wide range of topics including how to pursue joy amidst the insanity of motherhood and family, grief and loss, sh*t they put on their faces, and why they refuse to check their voicemails or unpack their suitcases. Their motto, shared by their loyal Deep Divers, is "Let Us Live!"
"Jessica and June have built such a rich, supportive and sticky "Deep Dive" community, and it will fit into the Lemonada circle so seamlessly," shares CEO Jessica Cordova Kramer. "We are honored that we get to help bring the content to life each week together."
Since launching in 2019, Lemonada has quickly established itself as a leading independent podcast network, reaching millions of listeners per month. The network has created and launched chart-topping original series' such as Wiser Than Me with Julia Louis-Dreyfus, which spent 29 days straight at #1 overall on the Apple Podcast charts; Blind Plea, which launched to #1 overall on the Apple Podcast charts, and Funny Cuz It's True with Elyse Myers which launched to #1 in comedy on the Apple Podcast charts.
Listen
This is a press release which we link to from Podnews, our daily newsletter about podcasting and on-demand. We may make small edits for editorial reasons.
This page contains automated links to Apple Podcasts. We may receive a commission for any purchases made.