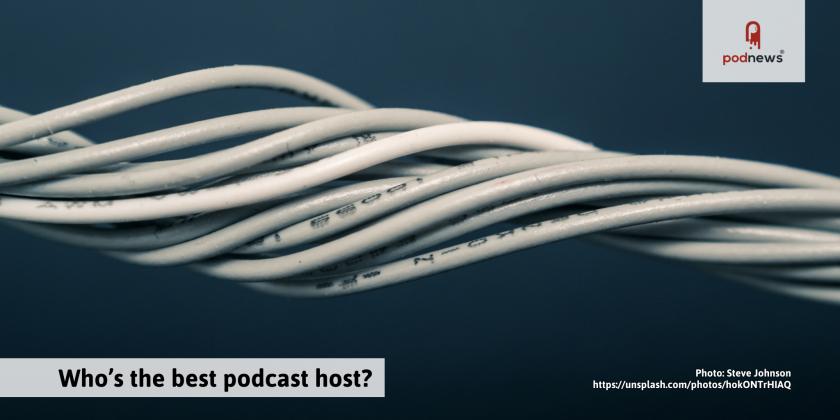 Who's the best podcast host - how to choose
· Updated · By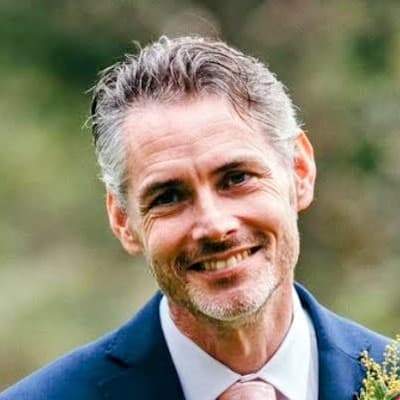 James Cridland
· 9.2 minutes to read
One of the most-asked questions on podcasting forums from brand new podcasters is to know what podcast host they should use.
We'd like to help you choose, so here are some of the questions we're seeing asked, and what we might answer.
Disclosures - while a large number of podcast hosts are supporters of Podnews, and some sponsor us from time to time, we don't give them any special treatment here. We also do not use affiliate deals for podcast hosts (indeed, we don't even link to podcast hosts in this article!)
Where can I find a list of every single podcast host?
We maintain a list of all podcast hosts on our website.
I want a podcast host that gets me into Apple / Google / Spotify and as many other platforms as possible. Who should I choose?
Every podcast host will get you into Apple Podcasts, Google Podcasts, Spotify and almost every other podcast platform. All you need is an RSS podcast feed, which any podcast host will give you. Use that to get your show into all the podcast directories - here are all the podcast directories we recommend getting listed in.
Every podcast host does this?
Yes. Every podcast host does this.
Some have integrations directly into these podcast platforms: but every podcast host will give you the RSS feed that you need to get into every single podcast directory.
Cheers. So - statistics on my podcast downloads. I want the best statistics. Which host has the best statistics?
You probably want a podcast host that has IAB Certified statistics.
It turns out that you can count podcast downloads in many different ways - here's a bit more information on podcast statistics. The IAB - the Internet Advertising Bureau - came up with some definitions, which the better podcast hosts are using. The theory is that anyone using these rules are working their figures out in the same way, which is good for advertisers, and good for you if ever you switch podcast host in the future.
"IAB Certified" means that someone from the IAB has looked at the code and the tech setup - we've marked all IAB Certified podcast hosts here.
Some claim they are "IAB Compliant". That means that the podcast host thinks they're following the rules, but nobody has checked. You have to trust they've got it right: and when "IAB Compliant" hosts have become "IAB Certified", in most cases they change their numbers, so perhaps they weren't so compliant after all.
Watch out: some podcast hosts charge more for IAB Certified stats.
My podcast host isn't IAB certified or IAB compliant. Am I doomed?
Not necessarily. Use a service like Blubrry's Podcast Statistics, Chartable or Podtrac: all of whom claim IAB Certified analytics; or OP3, which calculates them to the same standard ("compliant"). These services can be used almost anywhere you host your podcast.
All these services work out your numbers a little differently than a podcast host does, though, since none use your log files directly.
Anything else I should consider about podcast analytics?
You might want to see if you can download or export your figures. That can be useful for additional work with them.
Some podcast hosts, like IAB-Certified Captivate or Blubrry, allow you to download sponsor kits (sometimes called media kits, for media buyers) to show potential advertisers; some also let you link to a page that has automatically updated stats to share with them.
Are they all the same price?
No - and the way podcast hosting companies charge is different. Some charge on how much you podcast, and have a storage cap every month. Some charge based on your total downloads.
Arguably, if your podcast hosting company charges you based on your total downloads, then the more successful you are, the better it is for them. That might mean they are keen for you to succeed and keep working on new features to help you.
But also arguably, having certainty on your podcast hosting charges is useful to help you plan ahead. (Just be cautious: most "unlimited downloads" podcast hosts have a clause in their terms saying that they can move you to a new, more expensive, plan if you get too big).
Who offers extra features
Every podcast host will give you statistics, an RSS feed, and those sorts of things.
Some have more options, like transcripts or audio processing to make your podcast sound as good as possible.
Some will offer dynamic content, allowing you to add sponsor information to all your shows without having to edit them all.
Some offer monetisation options: the ability to choose advertisers for your podcast (though these features rarely pay massively well, especially when you're starting up).
Those extra features are worthwhile focusing on: some of those might be the reason to choose a particular host.
I'd like to do video podcasting. What should I know?
Not every podcast host offers video podcasting - the filesizes are much larger and the costs are more.
Some do; and some will also automatically add your content onto YouTube. There are other services that do this, too, with any podcast host.
Spotify offers video podcasting, but it only works in Spotify, not in any other podcast app.
I've read something about 'Podcasting 2.0' or the 'new podcast namespace'. Do I need to worry about that?
This adds new features to podcasting.
Features include visibility for transcripts, guests and hosts; enhanced chapters, or a concept called "value for value" which helps podcasters and their listeners connect, and acts as a revenue stream.
Some podcast hosts have been very quick to implement some of these new tools, seeing it as a unique benefit. Others haven't done so; some were openly denigrating these features when they first launched.
Supporting these new tools shows that the hosting company is nimble and can implement new things quickly. You might choose one of these companies if you want a podcast host which is quick to innovate. If podcast hosts haven't integrated anything from Podcasting 2.0, we'd suggest asking yourself why that might be.
Are there any podcast hosts that I should avoid?
Yes, absolutely there are.
Some podcast hosts don't support the new podcast categories announced in 2019. We'd suggest you might want to avoid them. SoundCloud is one of those.
Similarly, back in 2017, Apple announced a set of new tags including episode numbers. Some (yes, SoundCloud again, but they're not the only one) don't support these tags either.
And, as above, if podcast hosts aren't offering Podcasting 2.0 features, you might want to look more carefully as to the reasons.
Spotify for Podcasters is free, too, how about them?
Spotify for Podcasters, once called Anchor, is a fine podcast host that wants to make things really easy for you. We've taken a look at the podcast host in more detail.
Because they want to make things easy, they can sometimes have undesirable effects. You need to deliberately ask Spotify for an RSS feed (so you can be in other services), and deliberately ask them to put your email address in your feed (so you can claim your podcast in other places).
Clearly, they're also free (which means someone else is paying, and currently that's Spotify). Since hosting a podcast is not free, you might consider whether this is a good long-term option.
Historically, Spotify has shied away from implementing any features from Podcasting 2.0, preferring to build their own proprietary services that only work on Spotify: so you'll be unable to use those.
Who else is free? Free! Why pay!
Well, there are podcast hosts like RedCircle, or others in other countries. Some of these podcast hosts are entirely free; some pay for things by adding adverts to your podcast; some will even share the ad money with you.
Good podcast hosting needn't be expensive, though; and we'd suggest comparing the price of podcast hosting to a good microphone or some marketing. Free is sometimes a good way to start, but it's rare that it's a good long-term solution.
Particularly, you will find better support teams working for paid podcast hosts.
How else would you suggest we choose?
We monitor podcasters who switch from one host to another. This list might be useful for you to help choose a podcast host: our suggestion would be to avoid podcast hosts that more people are leaving than joining. There may be any number of reasons for the changes, but it's a good tool to understand what other podcasters are doing.
Anything else?
Some podcast hosts have quite unusual terms and conditions, that prohibit you from criticising them, or stop you from having any advertising. Make sure you read them, or at least Google them for more details.
Some podcast hosts are much easier to use than others. Some podcast hosts are very 2005 and techie-looking; some are super-friendly. See if you can find screenshots of the dashboard, and check it looks decent.
Do they re-encode your audio? Acast, Soundcloud, and Buzzsprout are some that do: fixing your podcast at a standard bitrate and audio level. This is good news for beginners (they'll make you sound better); but more advanced podcasters might not want that.
Does the CEO of your selected podcast host have a podcast themselves? Do they sound good and helpful? Would that help you choose a podcast host?
Want to do six different podcasts but only pay for one account? That's doable with some podcast hosts, who charge by the download, not by the number of shows you have.
If you're the type of person who needs IT support a lot, make sure your podcast host has good support. Try asking them a question before you sign up, and seeing what sort of response you get. If you get a slow response - or worse, none at all - consider whether they'd be any better once they have your money.
If you're technical, you may want things like APIs and stuff, or FTP servers. Most people don't need that, but you may.
If you're podcasting as part of a team, you may want multiple-user login so you're not sharing usernames/passwords, and the guy you fired last week won't delete all your podcasts because he hates you now.
Smaller podcast hosts can offer great service and be flexible, but bigger podcast hosts can offer benefits of scale. Occasionally, some big podcast hosts can initially get you into places that are hard to get into.
If you're not in the US, you may wish to support podcast hosts in your own country, get invoiced in your local currency, and not have to call their support lines at 11 o'clock at night.
Most podcast hosts will give you a short free trial so you can see if you're comfortable with them. Look for coupon codes, which may help.
You might want a decent web player or website for your podcast. Some podcast hosts offer that - some don't. You can use these embedded players if not.
If you're a bit more technical, you could consider Wordpress plugins which are available from some podcast hosts. Our recommendation would be that if you're still reading this article, you should look for a dedicated podcast host for your audio.
What happens if you decide the podcast host you've chosen is rubbish? You should check if you can easily migrate to another host directly from their dashboard - without having to go through their support team. (Look for availability of a "301 redirect" - most, but not every, podcast host offers them).
But seriously, who's the best podcast host?
There are loads of great podcast hosts out there, and no reason for us to highlight just one of them.
Anyone that highlights one particular podcast host is probably working for that podcast host or has an affiliate deal with them - which is fine, but now you know what questions to ask them.
(Just don't use SoundCloud.)
Thanks very much. What else should I do?
Ah, good question. You should get Podnews every day, which is an excellent daily briefing about podcast and on-demand. And, if you want, also add us on your smart speaker's news briefing service, or podcast app. And if you really like what we're doing, support us.
| | |
| --- | --- |
| | James Cridland is the Editor of Podnews, a keynote speaker and consultant. He wrote his first podcast RSS feed in January 2005; and also launched the first live radio streaming app for mobile phones in the same year. He's worked in the audio industry since 1989. |