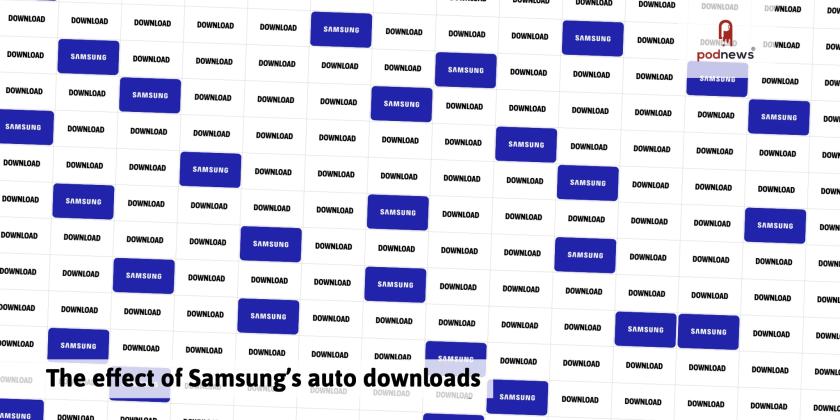 The effect of Samsung's automatic downloads
LISTEN
· · Updated · 4.3 minutes to read
Moves and hires
Emma Jane Kirby has joined Blanchard House as a producer. She joins after spending almost 30 years at the BBC as a reporter and documentary maker.

At Harry and Meghan's company Archewell, the Head of Audio Rebecca Sananès is reported to have resigned. In October, she'd posted on Instagram: "The podcast industry is severely undervaluing and under crediting the INCREDIBLY talented and hardworking producers and sound engineers behind your favorite shows."

Serena Regan is her replacement at Archewell. She joins from Cadence13 and SiriusXM.
The CEO of Archewell, Mandana Dayani, resigned over the weekend too, suggesting that she was only standing in during Harry and Meghan's parental leave.
Join us for 'Safe and Sound'
Paid content
Brands and Agencies are often concerned with brand safety and suitability across the advertising channels they use. The current brand exodus from Twitter is just one example of how public opinion - and risk tolerance - can shift overnight.
Many of the decisions brands make about safety and suitability are based around assumptions derived from general consumer behavior, but do those assumptions apply to podcasting?
As a part of the Sounds Profitable Research Series, we are about to find out! Join Tom Webster and Bryan Barletta this Wednesday, December 7th at 1pm EST, as they present the first-ever study of brand safety and suitability from the listeners' perspective, Safe and Sound.
Podcast News - with Campaign Legal Center
Podcast data for Dec 6
Pod Events - with Podcast Movement Evolutions
Getting
the
five
latest
events
This section is continually updated. Data: Podevents. See more and add yours, free
Latest Pod Jobs
This section is continually updated. Data: Podjobs. See more and add yours, free