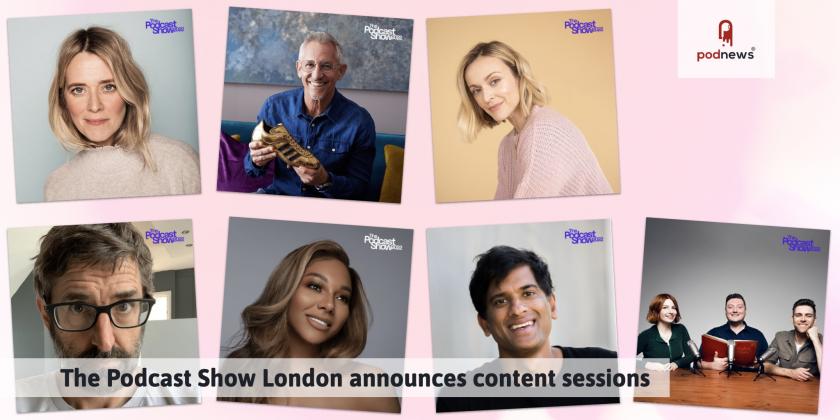 Who'll be at The Podcast Show
LISTEN
· · Updated · 4 minutes to read
The Podcast Show London has announced its first wave of content sessions for their two-day conference on May 25 and 26. It has also announced some of the live podcasts at The Podcast Show 2022 LIVE, as part of a week-long series of 20+ live events. (We'll be there as a media partner: you can save 20% off a limited number of day passes with promo code PODNEWS).

Acast published its annual report. The company saw net ad sales grow by 73%; while it says that operations in the UK and Sweden became profitable, the company overall lost SEK 300m (US $31m), almost double the loss of last year.

In the report, CEO Ross Adams claims "we are entering a new era in podcasting", reaffirming the company's support for the open nature of podcasting using RSS. Adams also describes that advertisers are "targeting conversations - not individual users", highlighting a new, privacy-safe initiative from the company, dubbed Conversational Targeting.

Substack is moving into podcasting - "but better". The company released two blog posts, announcing that "The same way we made it simple to start a paid newsletter, we're making it just as easy to produce a paid, subscription-based podcast on Substack". They'll play on any RSS-based podcast player. The platform also lets you podcast for free, their FAQ says. The company has, says Bloomberg, poached some podcasts from Patreon.
Thank you to Callin, a new social podcasting app, for becoming our latest gold supporter. Callin offers free tools to help you record, edit and distribute your content; and we're grateful to them for their support of our newsletter. You can be like them.
Tips and tricks
Podcast News - with Acast
Pod Events
Getting
the
five
latest
events
This section is continually updated. Data: Podevents. See more and add yours, free
Latest Pod Jobs
This section is continually updated. Data: Podjobs. See more and add yours, free
Comments via boostagram
To send us a comment, listen to this episode on a supported podcast app, and send a message using a "boost". It will appear here within ten minutes.