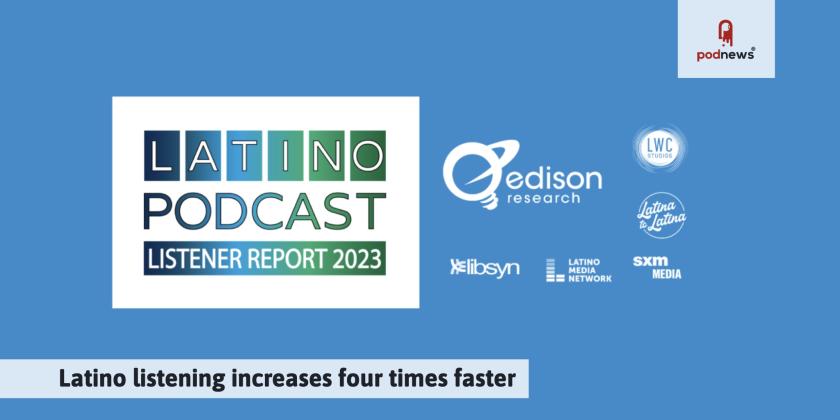 Latino listening increases four times faster
LISTEN
· · 3.9 minutes to read
Audacy has skipped a $18mn loan payment. The broadcaster, which owns a number of podcast companies, has a 30-day grace period; it's talking with lenders to refinance its debt.

Audacy

Remote recording tool Riverside has launched a built-in teleprompter, and a way to upload files to the service.

Riverside

AI voice clones are being used for misinformation in the Sudan civil war, the BBC reports. A TikTok channel has posted dozens of recordings purporting to be Omar al-Bashir, the former leader of Sudan - but they're fake, says the broadcaster's team.

Kagi, a paid-for, ad-free search engine, has a permanent Podcasts tab, we notice. It looks like this; links are to the Apple Podcasts listing for the podcast, not direct to the episode, disappointingly.

Apple Apple Podcasts

The New Zealand Podcast Awards are open for entry. It's open to everyone across Aotearoa, regardless of size, audience or platform. You've until October 26.

Meanwhile, across the ditch, Matty J and Ash Wicks have been announced as hosts for the Australian Podcast Awards on Nov 21.Australian Podcast Awards

Run a podcast app, website or service? Have you had a legal claim for "unauthorised image use" for podcast artwork you're reproducing from RSS feeds? editor@podnews.net will find us; we protect our sources.
Tips and tricks
Podcast News
Podcast data for Oct 6
#1 in Apple Podcasts

New Heights with Jason and Travis Kelce (Wave Sports + Entertainment)

The Today Podcast (BBC Radio 4)
#1 in Spotify

New Heights with Jason and Travis Kelce (Wave Sports + Entertainment)

The Diary Of A CEO with Steven Bartlett (Steven Bartlett)
Over the last week, 212,167 podcasts published at least one new episode (up 0.4%). source
Events
Getting
the
five
latest
events
This section is continually updated. See more and add yours, free
Latest Jobs
This section is continually updated. See more and add your vacancies, free