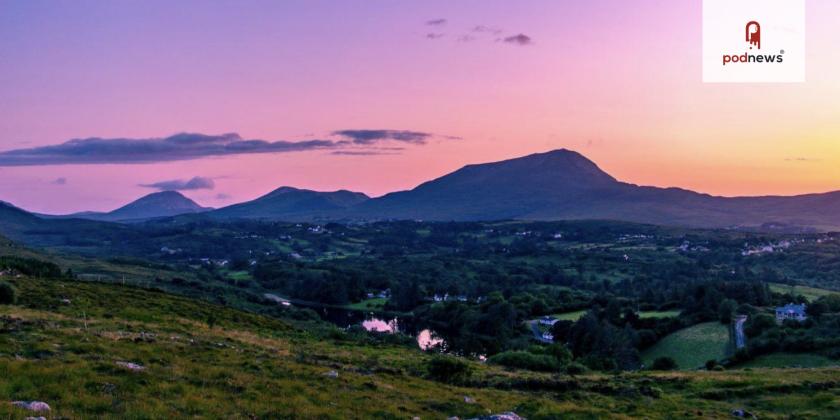 Creeslough Duo Speak to Lisa Gallagher about last year's Creeslough tragedy on the Soul Brew Podcast
Press Release · Creeslough, Co. Donegal, Ireland · via Soul Brew Podcast ·
The 7th of October 2022 will be a day that nobody from Creeslough and the greater area will ever forget when an explosion occurred and tragically claimed the lives of ten people. Soul Brew Podcast hosts Aidan Hunter and Stephen Doak, who are from Creeslough, are joined by Lisa Gallagher, sister of Jessica Gallagher who passed away that day, on their latest episode "Creeslough One Year On". Firstly Lisa opens up about her experience and memory of that day and how events unfolded. Lisa then speaks about some of the tougher moments and calls for the public and journalists to be as empathetic as possible to those suffering in such situations.
Lisa and the lads then discuss the impact on the people of Creeslough as a whole and how the community spirit has shown through in the most difficult of times. She described how it wasn't until six months later that the gravity of the situation dawned on her and she was able to confront what happened. Lisa hopes that counseling and other services are made available for years to come for whenever people need it and hopes that Creeslough avoids generational trauma. Lisa hopes that people living away from home are able to commemorate the anniversary and remember the day somehow and she understands it can be tough away from home but believes reaching out to those in Donegal can help people cope through tough times.
Lisa spoke about how her sister Jessica lived a wonderful life, consistently pushed her boundaries, did things that were scary and enjoyed herself while doing so. Lisa is now living her life by "taking life by the horns" in California, saying yes to more adventures and enjoying it to the fullest. Lisa finished by saying "Thank you everyone for protecting us and thank you to the whole of Creeslough". Lisa also advises that if you see someone who has gone through a tough time don't be afraid to approach them and ask how they are and open a dialogue as Lisa feels this harnesses new connections and helps the healing process.
About Soul Brew Podcast
The aim of the show is to create a community that can share thoughts, ideas, love, compassion, positivity, and realism in a safe non-judgemental environment. Aidan and Stephen want to do this while promoting discussions about the meaning and purpose of life, mental health, physical health, and more.
Listen
This is a press release which we link to from Podnews, our daily newsletter about podcasting and on-demand. We may make small edits for editorial reasons.
This page contains automated links to Apple Podcasts. We may receive a commission for any purchases made.