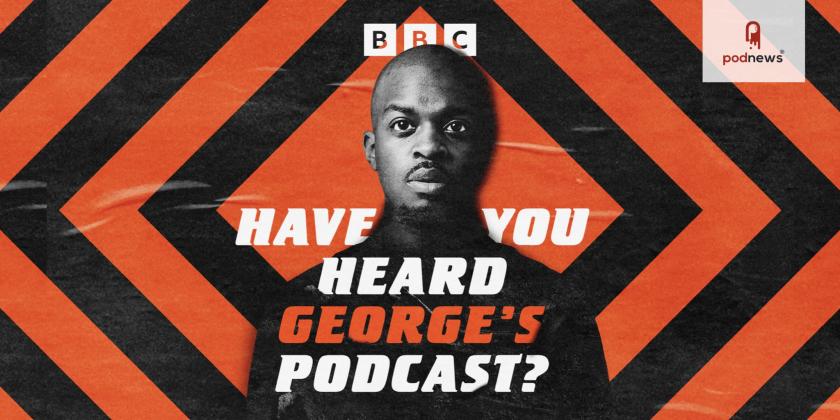 Have You Heard George's Podcast? returns with an exploration of the African independence movement
Press Release · London, UK · via BBC ·
Since its conception and rise to international acclaim, the multi-award-winning Have You Heard George's Podcast? has transcended any genre. In this gripping new chapter titled After Empire, George The Poet presents a compelling exploration of African history through the lens of Cold War intrigue; a true crime saga weaving in poetry, music and archive footage with George's characteristically stylish and soulful storytelling.
Coinciding with Black History Month, George takes a deep dive into the African independence movements of the 1960s, telling poignant tales of struggle and sacrifice that have framed some of the most important and least discussed events of the last six decades, from the perspective of some of history's unsung heroes.
We travel in time to hear stories about fascinating people like Patrice Lumumba, the independence leader and the first prime minister of the Democratic Republic of the Congo and Kwame Nkrumah, Ghana's first president.
George's verses flow seamlessly over an evocative soundtrack, featuring innovative sound design and original compositions by long-time collaborator Benbrick, brought to life by the BBC Concert Orchestra at Abbey Road Studios. A podcast with music at its core, this series blends in timeless music from all corners of Black life, from Africa to the Caribbean and beyond.
In trying to reach a baseline starting point about Black history, Have You Heard George's Podcast? brings to light the hidden tragedies and triumphs that have helped shape our world today.
George The Poet said: "I'm so grateful to be delivering a fourth season of Have You Heard George's Podcast? at a time when there's so much to discuss. From the rise of Afrobeats to the uprisings in Central Africa, the Black liberation struggle continues to centre my poetry with era-defining music. Previously, I wrote about cultural aspects of the struggle, but this time it's about the political and economic realities constricting our parents and grandparents. As always, I hope this chapter helps us understand each other better."
Benbrick said: "I continue to be exceptionally proud to play a part in the creation of Have You Heard George's Podcast?. This year, we were fortunate enough to record in the iconic Abbey Road Studio Two with the BBC Concert Orchestra. Our aim this season is to take the listener on an immersive journey through history and my role is to create an ambience and space for George's poetry to breathe. George's writing doesn't just entertain; it educates and enlightens, exploring a foundational history and shared starting point."
The first two episodes of After Empire, Chapter 4 of Have You Heard George's Podcast? are available now on BBC Sounds with new episodes dropping every Friday.
Have You Heard George's Podcast is produced by Benbrick and George The Poet for BBC Radio 5 Live and BBC Sounds.
Commissioning Editor: Dylan Haskins
Assistant Commissioner: Lorraine Okuefuna
Listen
This is a press release which we link to from Podnews, our daily newsletter about podcasting and on-demand. We may make small edits for editorial reasons.
This page contains automated links to Apple Podcasts. We may receive a commission for any purchases made.