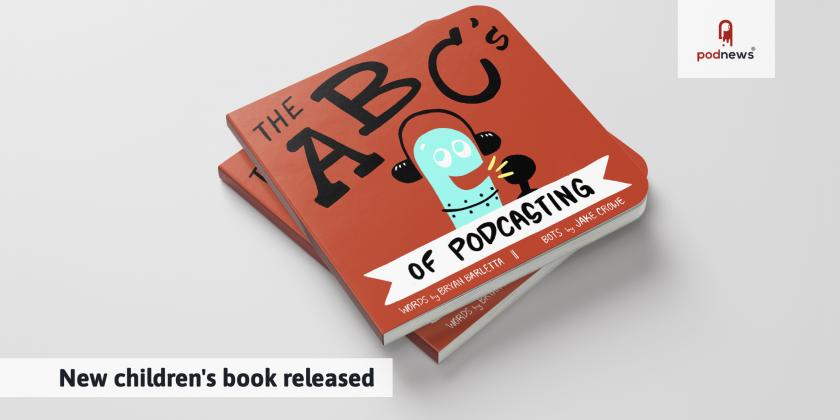 New children's book aims to teach podcasting ad-tech
This article is at least a year old
The UmStop is a new training bracelet for podcasters. Using machine learning and artificial intelligence, it administers a silent, but mild, electric shock every time it detects you saying the word "um", "er", "you know", or "sort of". In tests, it cuts the amount of editing by 30%.

A podcaster in Akron OH, USA, has been arrested after apparently planning a murder. The man, with long white hair and a white beard, claimed to need more material for his upcoming true crime podcast, adding that "nobody round here does anything bad, it's Akron, Ohio."
In a surprise move from Apple Podcasts, neither "Follow" nor "Subscribe" will be used in iOS 14.6, the next version of the popular mobile phone operating system. The app will, instead, listen to your telephone conversations and monitor your Facebook account to automatically subscribe you to podcasts it thinks you'll like. Every listener will also be automatically subscribed to a new show from U2's Bono.
Apple
Mark Cuban's Fireside is to buy Dan Benjamin's Fireside, the entire business of podcast lawyer Gordon Firemark, John Lee Dumas's podcast Entrepreneurs on Fire, and a music gig on an island somewhere called the Fire Festival that's absolutely guaranteed to go ahead.
After Cuban announced that his app will be "Podcasting 2.0", he's also agreed to fight Adam Curry live on ESPN next Thursday night for the branding rights; the fight starts at 7pm New York time.ESPN
Podcast News

PodClock
is a new podcast about time, focusing on the days, hours and minutes that we all experience in our own way. Hosted by Podnews Editor James Cridland, it's updated regularly with new information, and is in
Apple Podcasts
,
Google Podcasts
, and all your favourite podcast apps except Spotify which, let's face it, is nobody's favourite.
Apple
Spotify
Google
Podnews

By popular demand,
The New Media Show
will now air twice a day, for two hours each episode. Co-host Rob Greenlee, speaking from a small computer monitor over Todd Cochrane's right shoulder, initially welcomed the move, before expressing some doubt about his schedule.
In yesterday's
Joe Rogan Experience
, Rogan did not get either drunk or incoherently high; and seems to have put some effort into editing his show to make it sound halfway decent. The podcaster, who's show was bought last year by Spotify for $100m, also managed not to say something offensive against any minority group. He has apologised for the error.
Spotify
Happy April 1st.
Tomorrow: Libsyn buys an advertising podcast network; a way to put podcasts into any app; and how to earn Bitcoin from your podcast. No, really.
Libsyn
This page contains automated links to Apple Podcasts. We may receive a commission for purchases made.