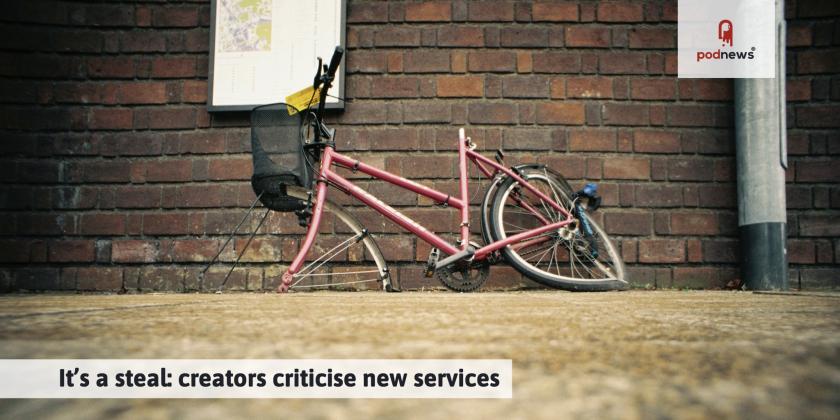 It's a steal: creators criticise new services
LISTEN
· · 4.2 minutes to read
A new premium "sleep" podcast app called Rest is charging users to listen to podcasts that are freely available on other podcast platforms. We're told that creators were unaware their shows were included in the app, and don't share in the $44.99 annual subscription. The app has also renamed some podcast episodes, and changed and removed descriptions. The app developer Evolve Global, who also make Podcast App, did not respond to a request for comment.

A "podcast discovery network" called PodDisco has launched, with the podcast True Crime US Discovery (in a number of languages), which consists of concise episode edits of shows like Crime Junkie, CBS News's 48 Hours, and Dateline NBC. The company tells Podnews that it has not asked creators for permission for their shows to be edited in this way, because: "we believe this can be beneficial for original creators, as it can drive traffic to their content."

Podnews

The Society of Authors - the UK trade union for writers - has posted an excoriating criticism of book publishers following the launch of Spotify's new audiobooks feature in the country. "As far as we are aware, no authors or agents have been approached for permission … and authors have not been consulted on licence or payment terms."
Spotify for Podcasters has begun to roll out a set of features which they first announced at Podcast Movement. "Best Place To Start" and links to recommended content are now available globally, wherever you host your podcast; and more analytics tools are available.

Spotify Podcast Movement

First look: Podchaser has launched Airchecks, a tool that allows media planners to confirm that a podcast ad actually ran, and also discover how it was delivered.

Podchaser

Apple Podcasts made a few small changes to how automatic downloads work in iOS 17. The changes affect the app's behaviour when paused downloads resume, and when old episodes are published.

Apple Apple Podcasts

Evo Terra's The End website, which is a weekly newsletter for fans of complete audio fiction podcasts, has undertaken a full rebuild and redesign. New features are planned, including a full set of pages for creatives.

The Roost Podcast Network has teamed up with Joanna and Chip Gaines to launch a new podcast network, Blind Nil Audio. The network will feature enriching content that brings people together.

Semafor writes a piece about iBoostReach, a podcast promotion company. We're looking at the claims made by different podcast promotion companies; expect a full article on Monday.

Meghan Markle is apparently talking with Audible about producing her Archetypes podcast.

The Australian Podcast Awards has published the top 5 podcasts in the listener's choice. They are, in alphabetical order: Alpha Blokes Podcast, Basically Besties, Darling, Shine!, twice-winners Life Uncut, and We don't have time for this. You can vote here.

Australian Podcast Awards

Further reading/viewing: "Don't make podcasts radio," said Oxford Road CEO Dan Granger in a speech made at Podcast Movement which was made available this week on the company's YouTube channel … Acast's Megan Davies has posted about what she calls a revolutionary female podcast landscape in Saudi Arabia … NPR left Twitter six months ago; but the broadcaster says traffic to its websites has dropped by only one percentage point … and The Verge covers more about redundancies and cancellations at WNYC.

YouTube The Verge Oxford Road
Tips and tricks - with Spotify for Podcasters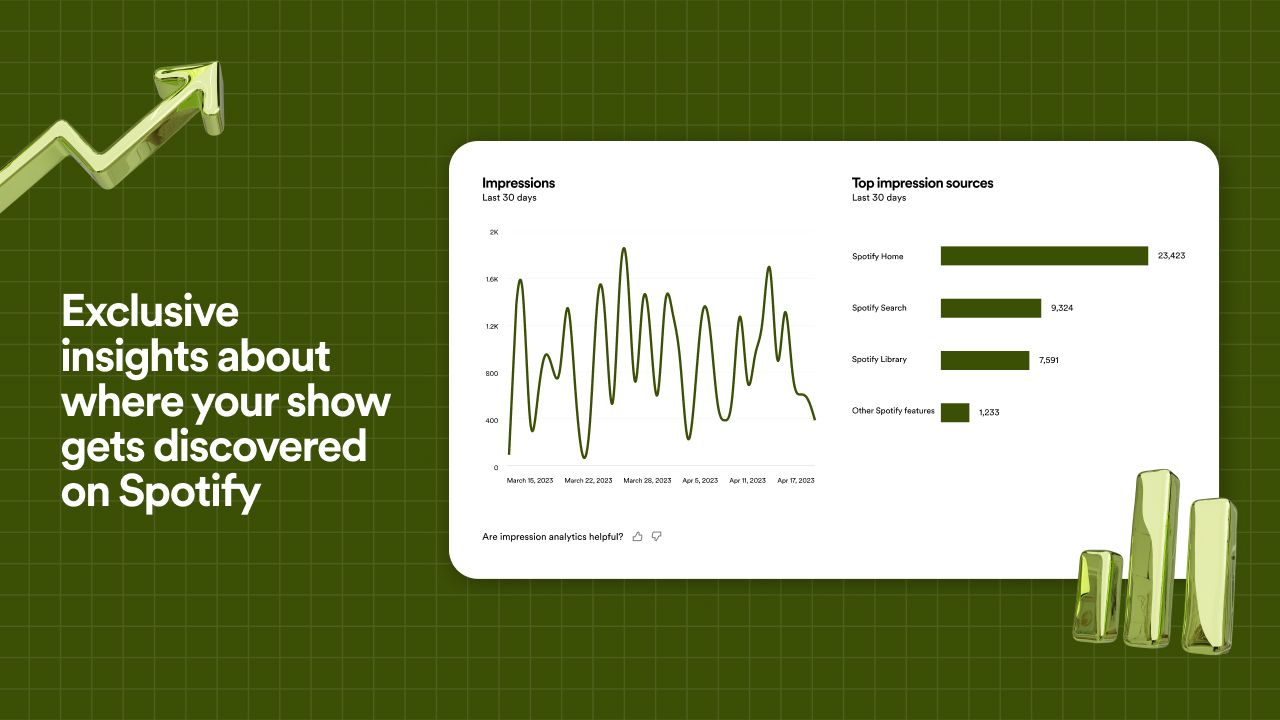 Spotify
By publishing your podcast on Spotify, you're tapping into a global audience of over 500 million listeners. With new impression analytics in Spotify for Podcasters, you can now see exclusive insights about how and where your show gets discovered. Find the total number of impressions for both your show and the individual episodes over a 30-day period, with trending data and a breakdown of where on Spotify the impressions came from. Find out how to engage new listeners, and get more in-depth data to understand your active listeners and grow your show — no matter where it's hosted.
Spotify
Podcast News

From Jimi Famurewa,
Where's Home Really?
returns for a new season today. The show won 'Silver' for 'Best Interview Podcast' at this year's British Podcast Awards, and explores the shared experiences that people from different backgrounds growing up in London and what impact that has made in modern society. It's from Podimo and Listen.
Podimo
British Podcast Awards
Podcast data for Oct 12
#1 in Apple Podcasts

New Heights with Jason and Travis Kelce (Wave Sports + Entertainment)

The Rest Is Politics (Goalhanger Podcasts)
#1 in Spotify

The Joe Rogan Experience (Joe Rogan)

The Diary Of A CEO with Steven Bartlett (Steven Bartlett)
Over the last week, 208,256 podcasts published at least one new episode (down 1.8%). source
Events
Getting
the
five
latest
events
This section is continually updated. See more and add yours, free
Latest Jobs
This section is continually updated. See more and add your vacancies, free