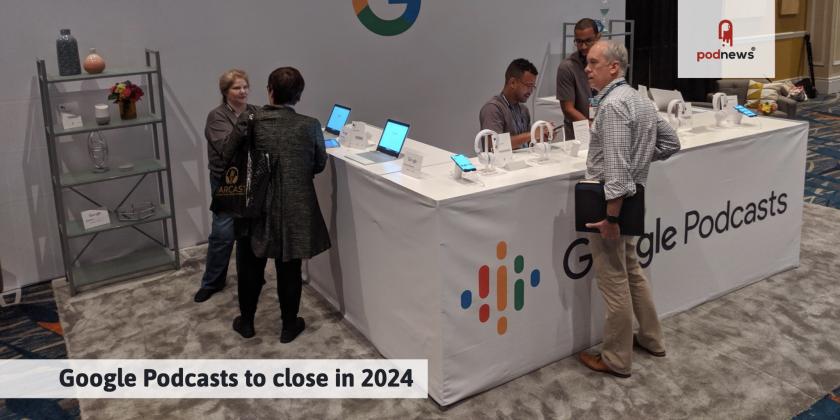 Google Podcasts to close in 2024
LISTEN
· · 3.3 minutes to read
Google Podcasts is to close, the company has announced. The news confirms Podnews's coverage in August that YouTube Music will allow you to add any RSS feed to the app, so you can continue to listen to your favourite shows in YouTube Music as a replacement. The company is working on a migration tool. They've also communicated the upcoming closure to listeners.

Google Google Podcasts YouTube YouTube Music

Google Podcasts will close "later in 2024"; it launched in June 2018. The player was in all Android phones, but it wasn't always installed as a separate app. The founder, Zack Reneau-Wedeen, left in Sept 2021; the app only achieved a lower than 5% market share in downloads. It was the third attempt by Google at a podcast player; the first, a 20%-time project Google Listen app was based on Google Reader; then there was a US-only launch of podcasts within Google Play Music, which cached audio. Their fourth attempt, YouTube Music, still has yet to add podcasts in many countries.Google Google Podcasts YouTube YouTube Music

As pre-announced in June, Apple Podcasts has launched a tool to connect third-party app subscriptions to exclusive podcast content. If you're a subscriber to, say, the Lingokids or Calm apps, you'll automatically find exclusive subscriber-only shows in your Apple Podcasts library.

Apple Apple Podcasts

British podcast network Noiser has achieved over 13 million monthly downloads for the first time since launching in 2020. It's doubled in size in the last 18 months: in part due to the success of Real Survival Stories and the company's recent partnership with BBC Sounds. The company is a self-funded indie, run by Pascal Hughes.
Google
People News
Podcast News - with Airwave
Podcast promotion in the wild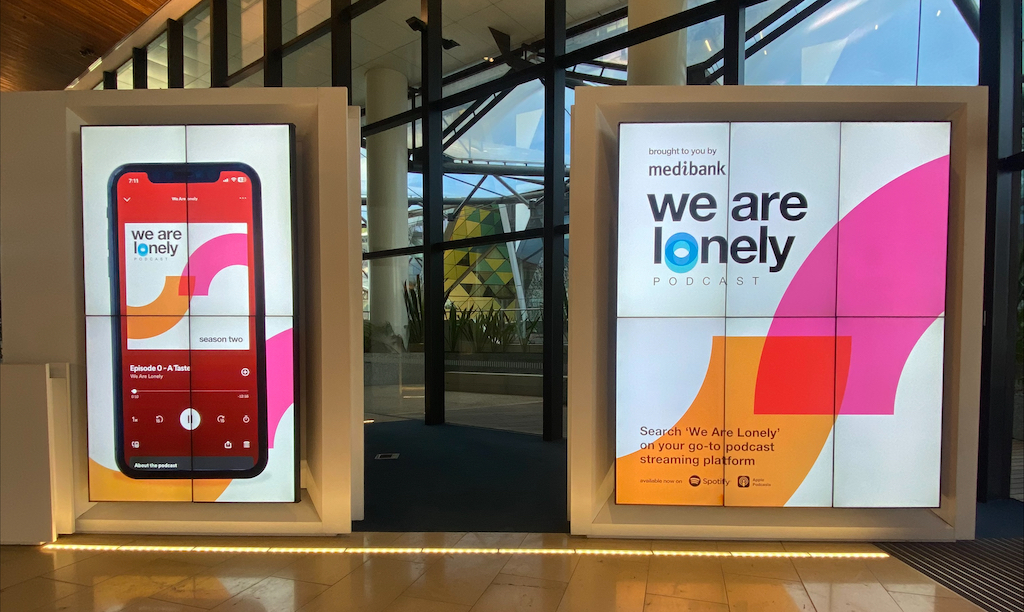 Podcast data for Sep 27
#1 in Apple Podcasts

New Heights with Jason and Travis Kelce (Wave Sports + Entertainment)

Believe in Magic (BBC Sounds)
#1 in Spotify

Hot Mess with Alix Earle (Unwell Network)

Hot Mess with Alix Earle (Unwell Network)
Over the last week, 208,709 podcasts published at least one new episode (down 0.2%). source
Events
Getting
the
five
latest
events
This section is continually updated. See more and add yours, free
Latest Jobs
This section is continually updated. See more and add your vacancies, free