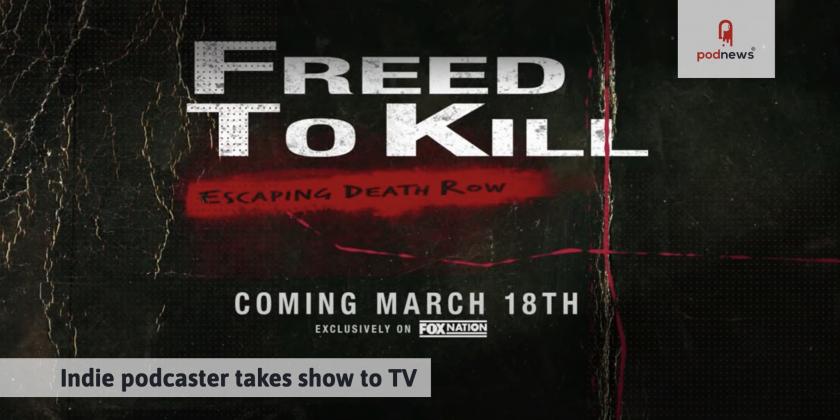 Indie podcaster takes show to TV
LISTEN
· · 4.1 minutes to read
In Sounds Profitable with Claritas, Caila Litman looks at what we know about women podcast listeners - including new data from the Infinite Dial.
Is Robert Riggs the first independent podcaster to turn a podcast into a TV show? (For the record, no, he isn't). But FOX Nation will debut a new docuseries, Freed to Kill, on Friday. It's fronted by the host of True Crime Reporter, Robert Riggs. The program will focus on serial killer Kenneth McDuff - a death row inmate, freed on parole under a cloud of corruption.

What is Twitter's new Podcast tab going to be? Currently, it looks like a feed of podcast episodes shared by people you follow on Twitter - according to app researcher Jane Manchun Wong.

Libsyn has $4.75m of new equity financing, and now has $13m in the bank. And, AdvertiseCast's revenue exceeded $18m in the calendar year of 2021, the company says.
"I think we want to be the number 1 destination, so to speak, for creators in the podcast space. And I think we occupy that today and expect to maintain that position." - Sean Sullivan, EVP and CFO, SiriusXM, talking yesterday.
Moves and hires
Tips and tricks
Proving that the closet isn't the only place to record, HeadStuff covers How to choose the right recording studio, pointing out that a cheap place away from the centre of town isn't always a saving.
Fed up of random cold pitches to appear as a guest on your show? Steal this from Jay Acunzo. (Or, check that Podchaser doesn't erroneously think you accept guests, like it did with our four-minute podcast).
Podcast News
Pod Events - with The Podcast Show 2022
Getting
the
five
latest
events
This section is continually updated. Data: Podevents. See more and add yours, free
Latest Pod Jobs
This section is continually updated. Data: Podjobs. See more and add yours, free
Comments via boostagram
To send us a comment, listen to this episode on a supported podcast app, and send a message using a "boost". It will appear here within ten minutes.