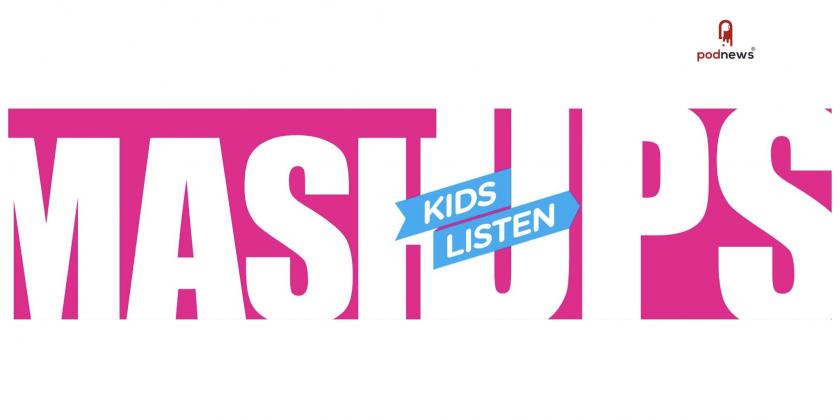 Kids Listen Launches 'Mashups,' a New Podcast for Family Fun
Press Release · California, CA, USA ·
Kids Listen, the nonprofit collaborative of children's podcast creators, announced the release of their new podcast series, MASHUPS - by Kids Listen, to help families discover their next favorite podcast.
"We created Mashups to introduce families to some of the talented people who are part of our Kids Listen community, we used games so kids could play along" said Tal Kelly, showrunner and Kids Listen Board Member.
"Each episode brings together two different podcast creators who will introduce listeners to each other's podcasts, play a game that mashes up their styles, and brings out their personalities. And every episode ends with behind-the-scenes trivia they've never shared before on their own podcasts."
Season 1 includes the creators and hosts from 20 independently produced podcasts for the Kids and Family category: Cools Facts About Animals, Good Words Podcast, Newsy Pooloozi, The Ten News, Girl Tales, Journey with Story, Like You: Mindfulness for Kids, Best Day Yet, The Past and the Curious, Time for Lunch, America's Test Kitchen Kids Mystery Recipe, At Your Level, Kids Pod, Jack to the Future, Dorktales Storytime, Stories for Wonderful Children, Ear Snacks and Little News Ears.
The first episode "Good Words About Animals" will drop on Sunday, March 20th, the first day of spring. Listen on Kids Listen's own app as well as all major podcast providers.
Listen
This is a press release which we link to from our daily newsletter about podcasting and on-demand. This is reprinted verbatim; we may rewrite headlines and descriptions.
This page contains automated links to Apple Podcasts. We may receive a commission for any purchases made.