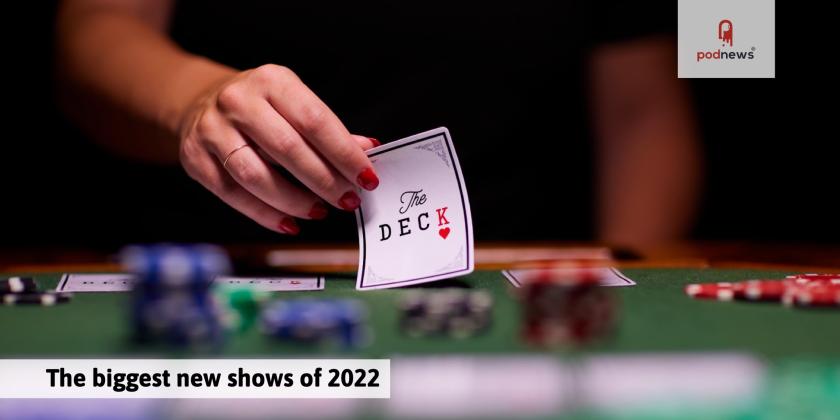 The biggest new shows of 2022
LISTEN
· · 3.2 minutes to read
Blubrry 🇺🇸

Spanish-language podcast platform iVoox has launched a new iOS app, offering "a totally renewed design following current trends, improvements in usability, new features to make it more accessible, as well as a new dark theme for better visibility."

Podcast Radio has launched a podcast production house, to make shows for brand partners worldwide.

Gumball posts a recap on their panel at Podcast Movement: Betting on Yourself, How to Succeed as an Independent Podcaster

Libsyn's AdvertiseCast has renewed a number of exclusive ad partnerships with a number of popular shows.

Libsyn 🇺🇸 AdvertiseCast 🇺🇸

(As an aside, Libsyn are based in Pittsburgh PA. We said Philadelphia PA yesterday: apparently these are different places, we know right, wild, who knew? sorry to fans of the steelers/penguins/pirates etc).Libsyn 🇺🇸
Good News Corner
Where the Internet Lives
Paid content
Guided by host Stephanie Wong, Where the Internet Lives is a Webby Award–winning podcast from Google about the fascinating world of data centers. Venture into places that very few people ever see firsthand – and learn about the technology, people, and places that make the internet run.
This season, explore how data centers change the world around us in surprising and beneficial ways. Hear stories about prairie restoration, the solar-energy boom, recycled canal water, and cities undergoing economic transformation – all enabled by data centers.
Find and follow Where the Internet Lives on Google Podcasts, YouTube, Apple Podcasts, Spotify, or anywhere you listen to your shows. The show is made by Post Script Media.Spotify 🇸🇪 Apple 🇺🇸 Apple Podcasts 🇺🇸
Podcast News

Dan Snow's History Hit
today celebrates the 70th anniversary of Ian Fleming's first ever James Bond book by talking to an actual spy. Expect high speed chases, modified cars and a mission to uncover secret enemy technology - with Dave Butler, behind enemy lines in East Germany.

Technology for news reporting has dramatically changed storytelling, as Emmy award-winning broadcast journalist Jeff Kofman highlights in
StoryTech
. This episode, a look at photography with Pulitzer-prize winning photojournalist and LA Times staff photographer Carolyn Cole, who talks about how the transformation from film to digital changed her craft, for better and for worse.

New Podcast Trailers
is there for you to discover new shows - and it's all from the pages of Podnews. Subscribe to the show and dip in whenever you want to find something new.
Podcast data for Apr 13
Pod Events
Getting
the
five
latest
events
This section is continually updated. Data: Podevents. See more and add yours, free
Latest Pod Jobs
This section is continually updated. Data: Podjobs. See more and add yours, free