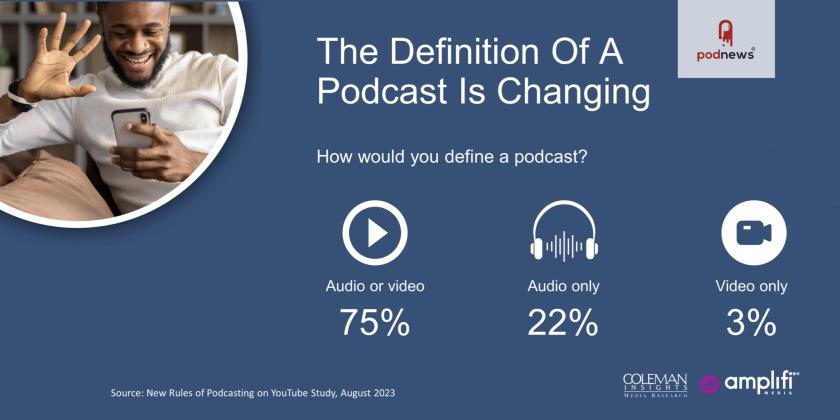 75% of podcast consumers say a podcast should be defined as audio or video
Press Release · Raleigh, NC, USA ·
In a survey of 1,000 15- to 64-year-old podcast consumers in the United States, 75% say a podcast should be defined as "audio-only or available with video," 22% say a podcast is "audio-only," while 3% define a podcast as "video-only." This insight is one of many surprising findings from a comprehensive new study focused on YouTube's impact on the podcasting universe from media research firm Coleman Insights and podcast consultancy Amplifi Media.
Jay Nachlis, Vice President/Consultant at Coleman Insights, and Steve Goldstein, Founder/CEO at Amplifi Media, will debut the data from the research study titled "The New Rules of Podcasting on YouTube" at the conference's keynote session at the Gaylord Rockies Resort & Convention Center on Thursday, August 24th at 8:30AM.
According to Nachlis, the changing podcast definition finding is more remarkable when you dig into users of specific platforms. "It's not just YouTube podcast users that are warm to the idea of calling a video a podcast. Our study finds more than two-thirds of Spotify and Apple users feel the same way."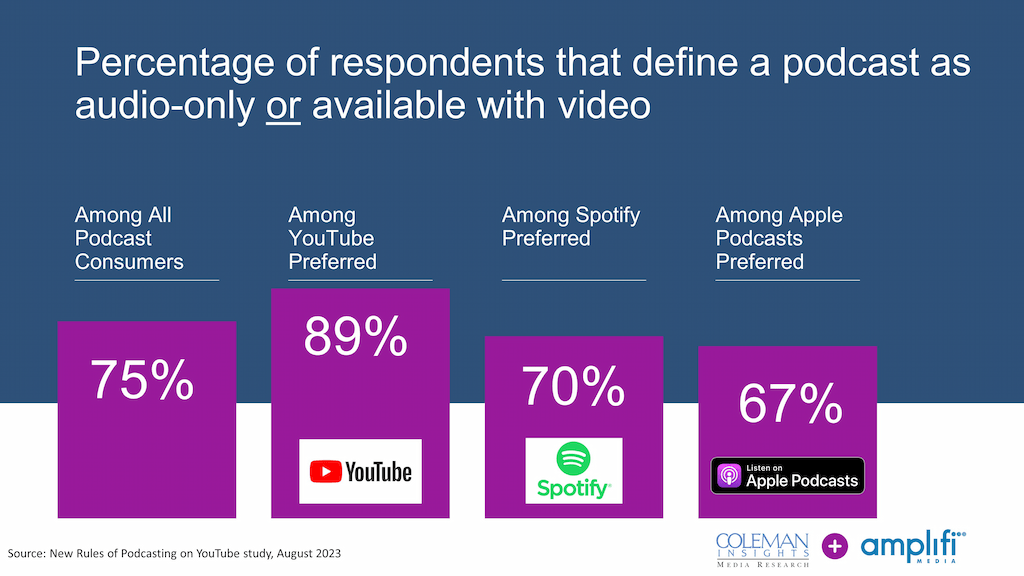 Another study finding lays waste to the notion that most consumers have one destination for podcasts, showing that 72% use multiple apps. But there is a clear leadership hierarchy. Goldstein explains, "While most podcast consumers use more than one app, three-quarters prefer one of the big three – Apple, Spotify, and YouTube."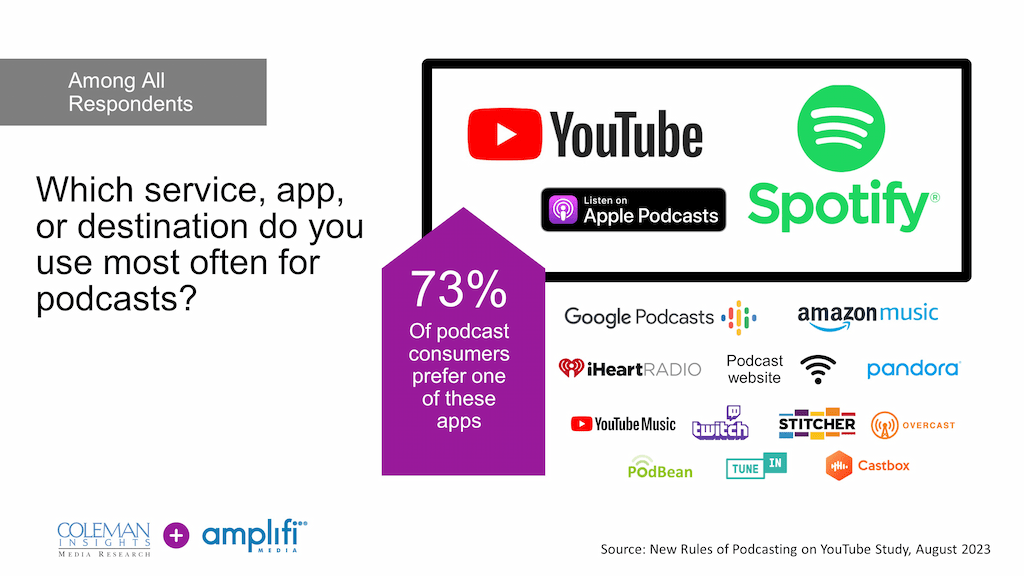 The Coleman Insights/Amplifi Media study is sponsored by Locked On Podcast Network.
About Coleman Insights
Coleman Insights, headquartered in Raleigh, NC, with offices in Philadelphia and Hamburg, Germany, has helped media properties in North America, South America, Europe, and Asia build strong brands and develop great content since 1978. Coleman Insights works with clients that include Audacy, iHeartMedia, Urban One, Hubbard Radio, Educational Media Foundation, Bonneville International, Spotify, Blubrry Podcasting, and Locked On Podcast Network. Additional information about Coleman Insights is available at ColemanInsights.com.
About Amplifi Media
Amplifi is the go-to audio advisory firm for major broadcast networks, media companies, and brands. Amplifi guides strategy, development, and marketing for podcasts, radio shows, satellite radio, streaming, and voice. Led by Steven Goldstein, Founder/CEO, Amplifi works with clients like ABC News, (Dave) Ramsey Network, the NBC-owned television stations, Beasley Media Group, CurtCo Media, Borrell Media, Skyview Networks, EY, Harvard Health, SpokenLayer, Federated Media, and more. Amplifi also co-produces what most in podcasting consider the top "branded podcast" on behalf of a well-known supermarket group. Steve is an adjunct professor teaching The Business of Podcasting at NYU's Steinhardt School. For more information visit amplifimedia.com
This is a press release which we link to from Podnews, our daily newsletter about podcasting and on-demand. We may make small edits for editorial reasons.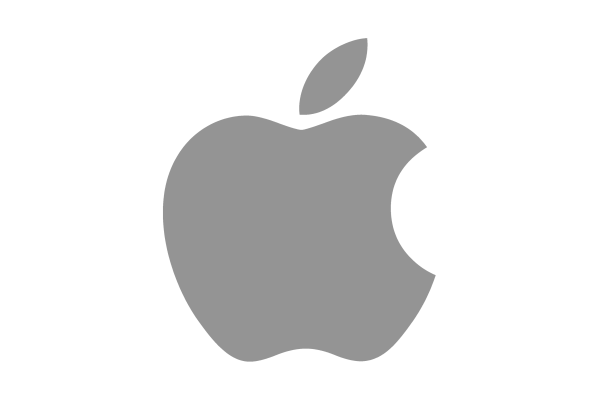 Apple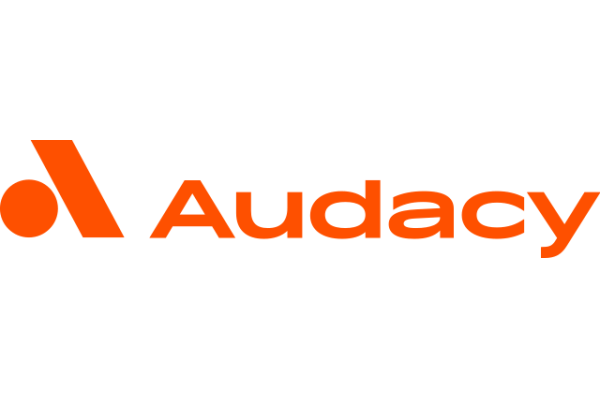 Audacy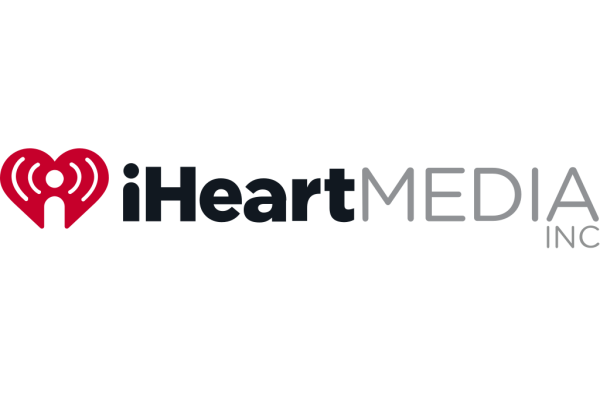 iHeartMedia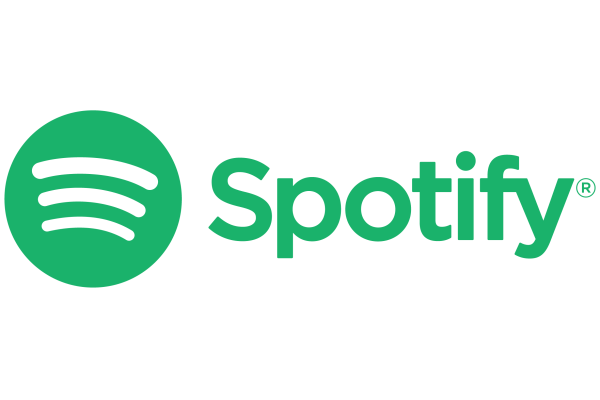 Spotify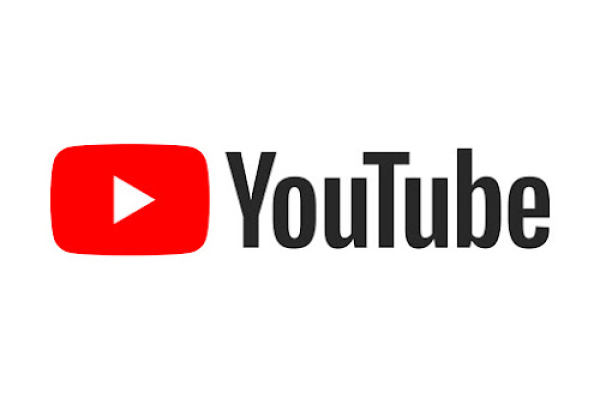 YouTube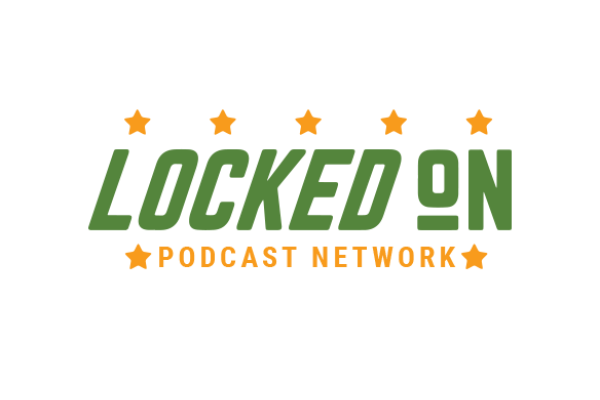 Locked OnBlubrry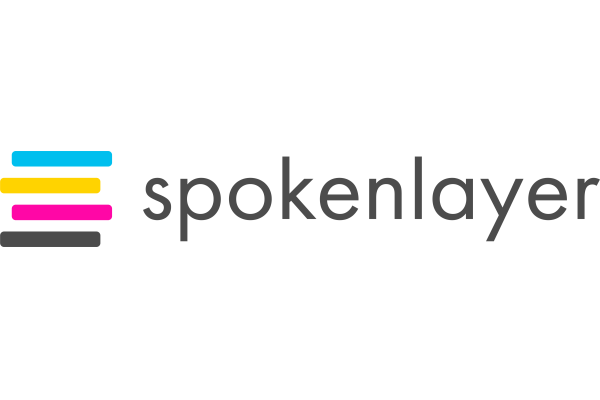 SpokenLayer