How to add your podcast to Facebook Podcasts, in pictures
· By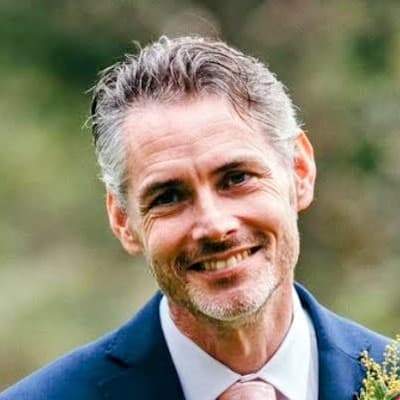 James Cridland
· 1.6 minutes to read
Facebook Podcasts are growing fast - but how do you add your show to Facebook?
On a desktop computer, find the Facebook Pages you look after and click on your podcast's page. This is where to add a new page if you don't already have one.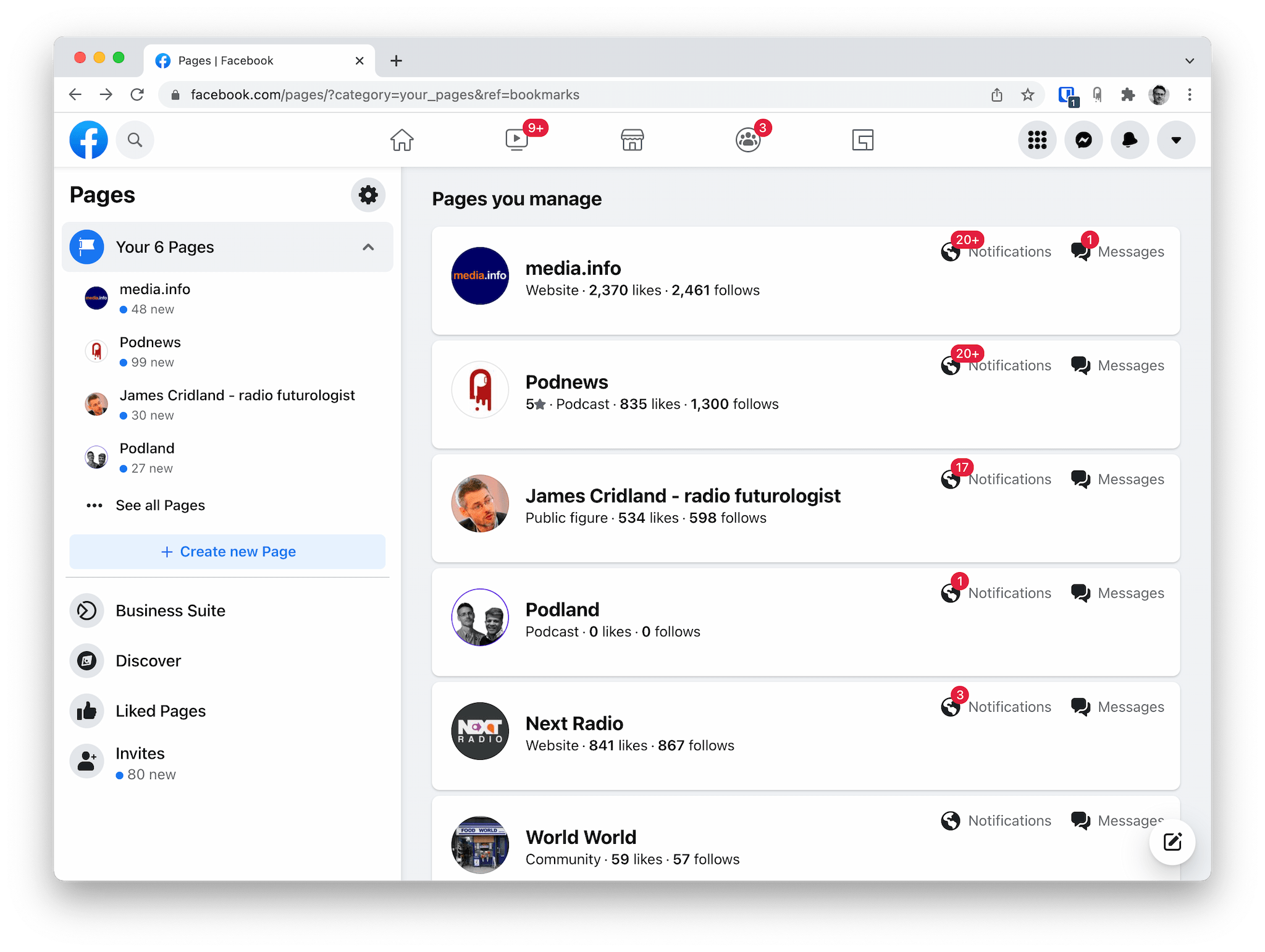 Once you've clicked on your podcast's page, you'll see a "Podcasts" link on the left-hand side. Click that.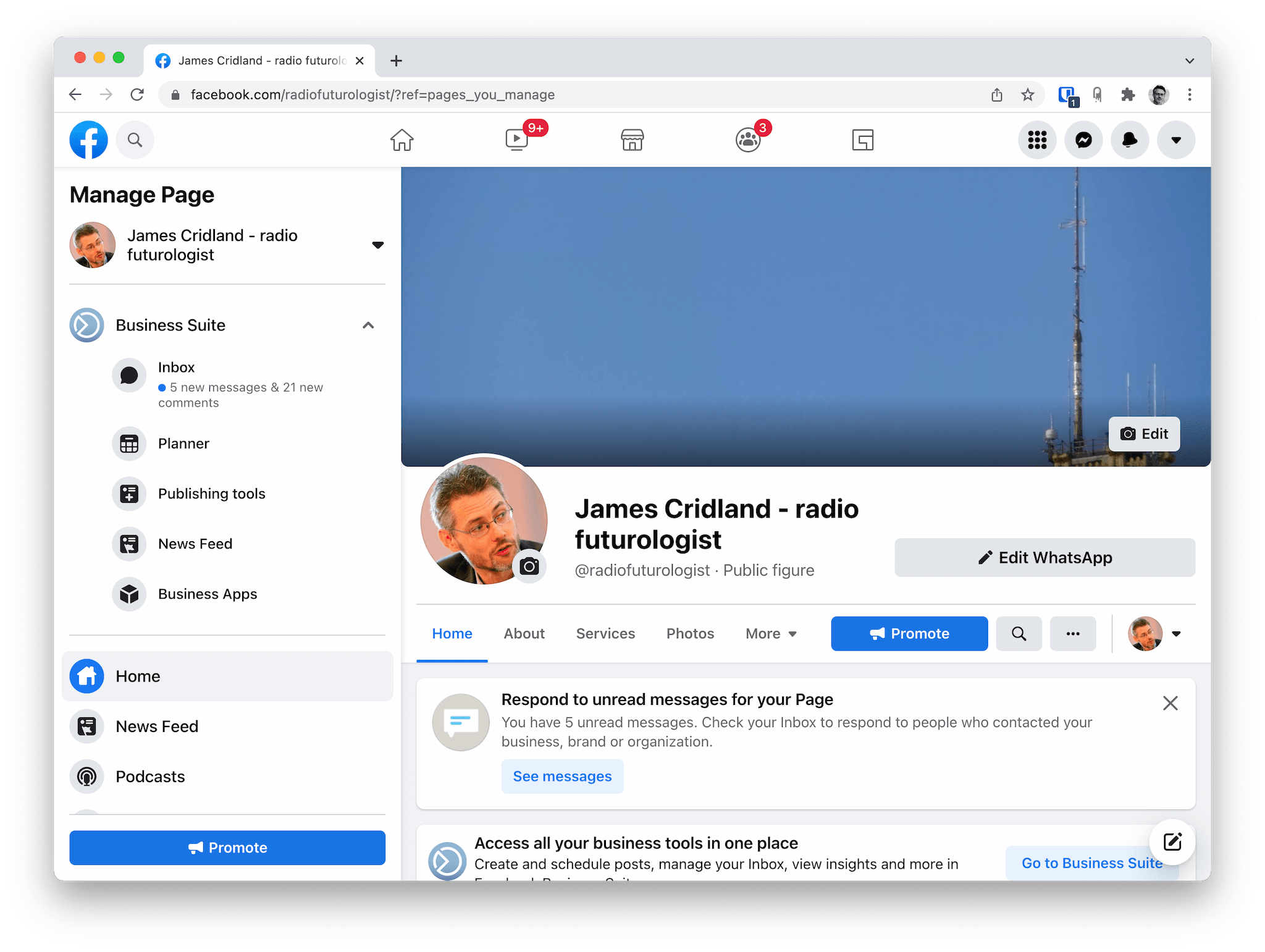 It'll take you to a page letting you add a podcast. Click the "add podcast" button.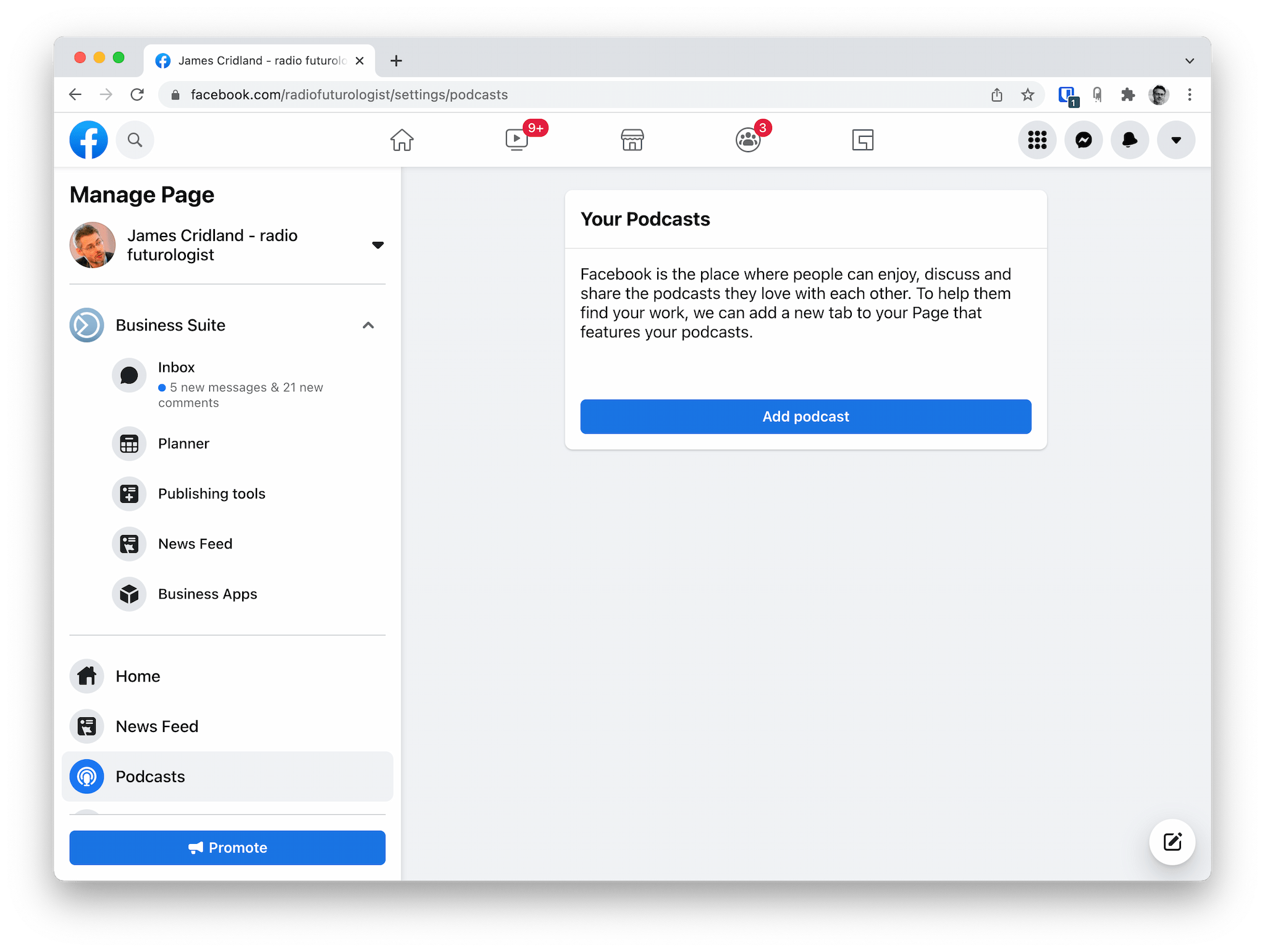 It will ask you for your podcast's RSS feed. You get this from your podcast host. This podcast uses Captivate (where I'm an advisor), so I've put my Captivate RSS feed in here.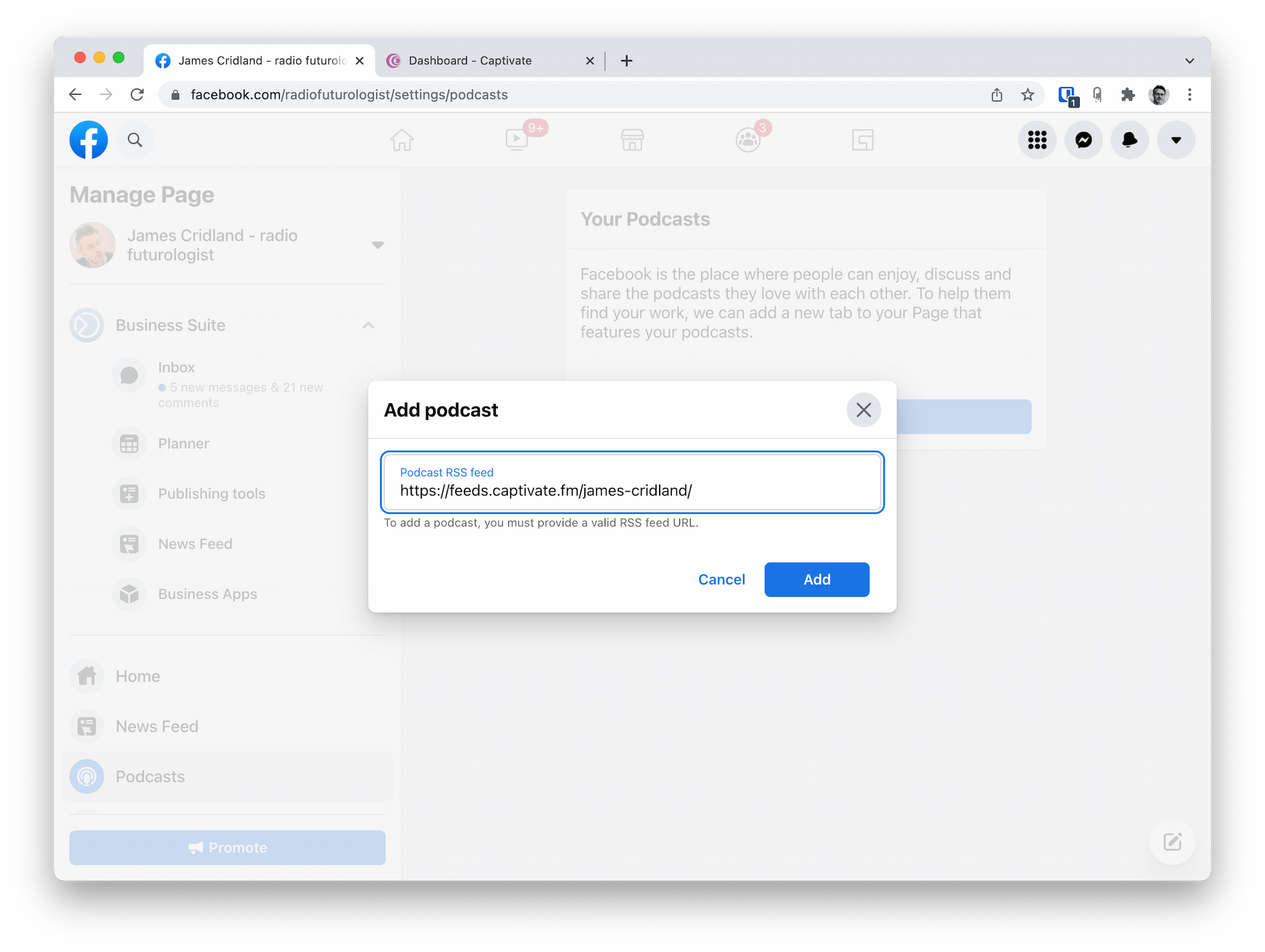 Once you've entered that, it'll say that it has sent you an email.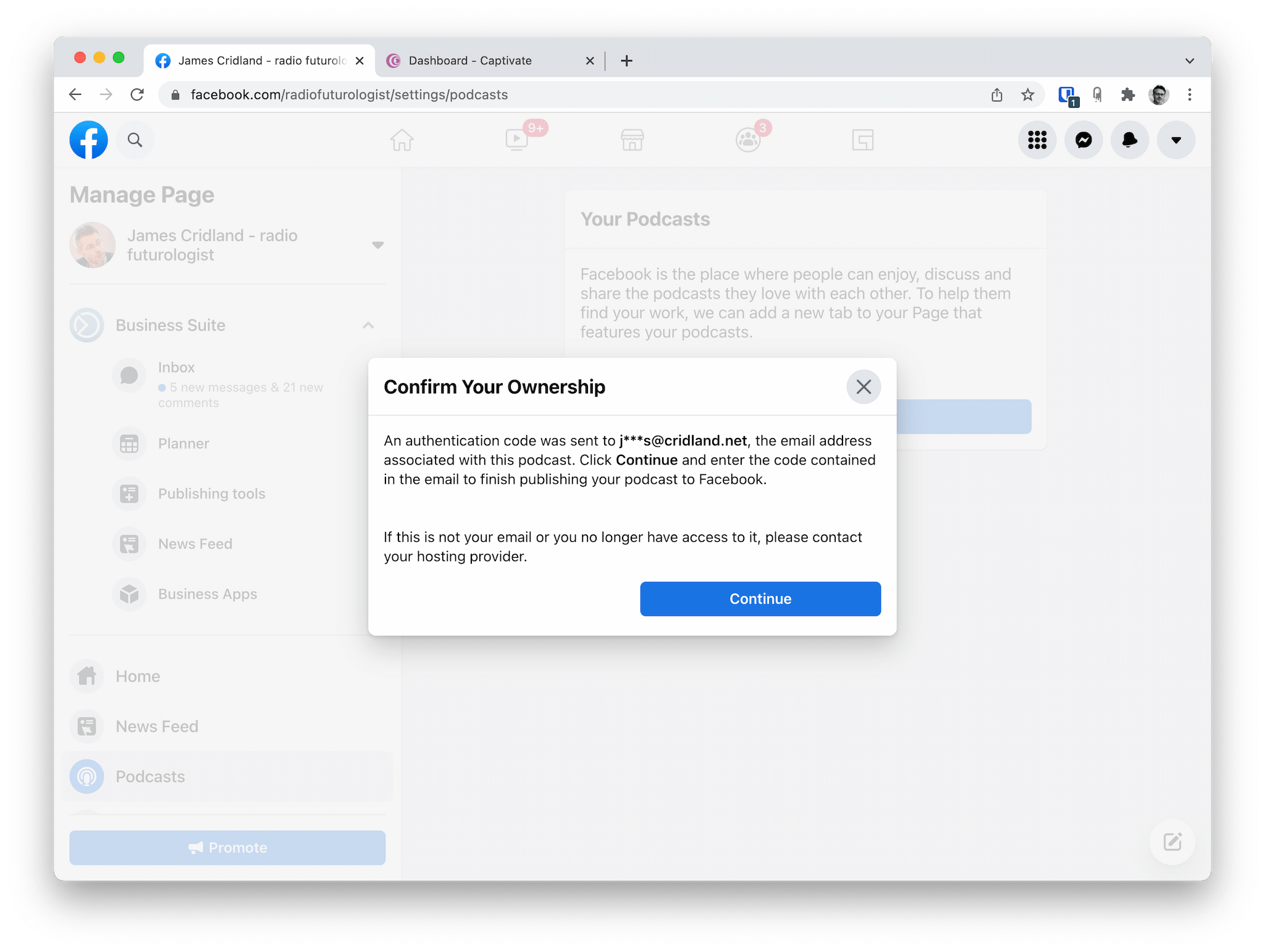 Go and open your email account and find the message from "The Facebook Team".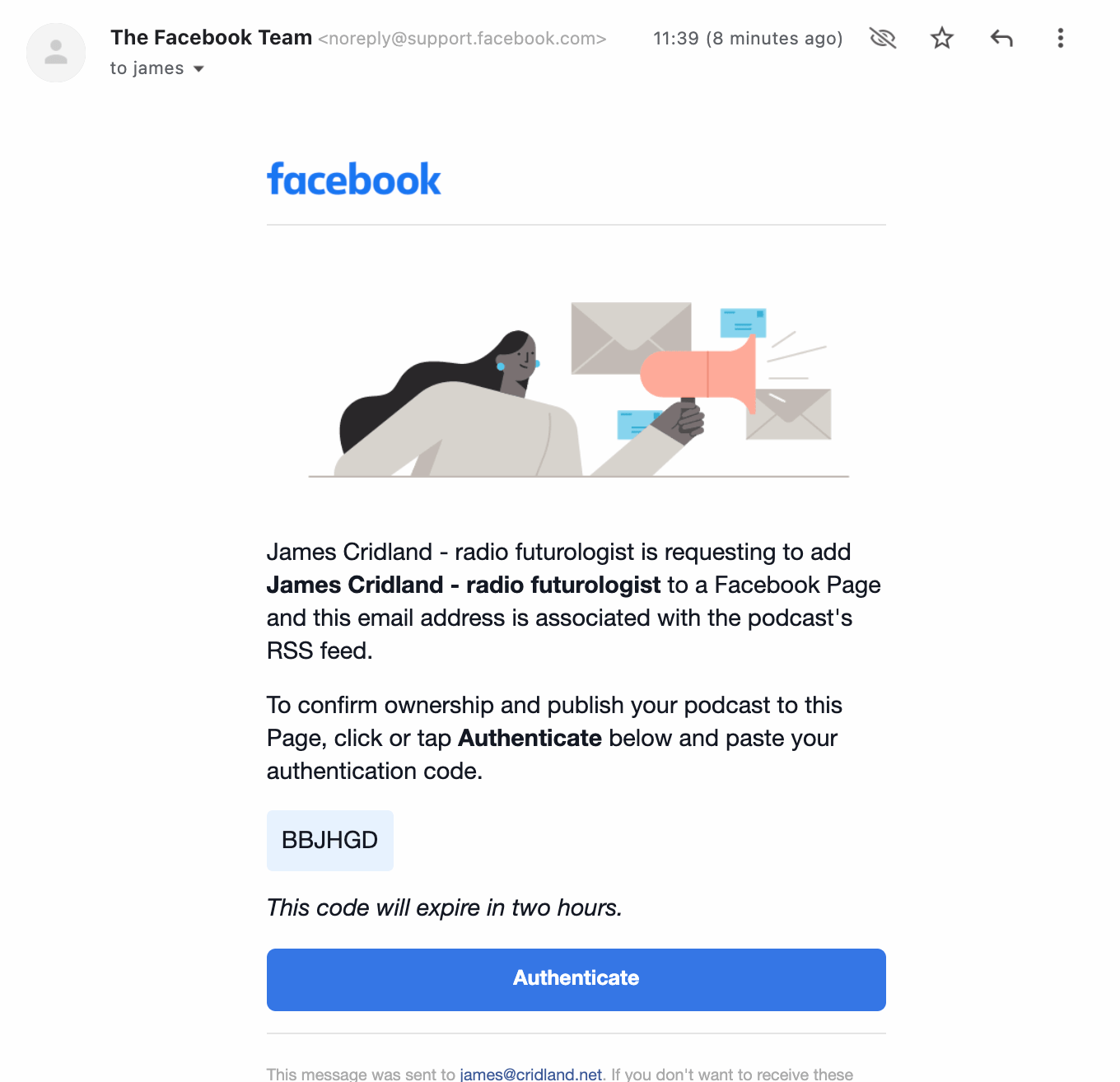 That email will give you a code, and give you a button to take you back to a page with an "Authenticate podcast" button in it. Hit that, to give you a space to type in your special code.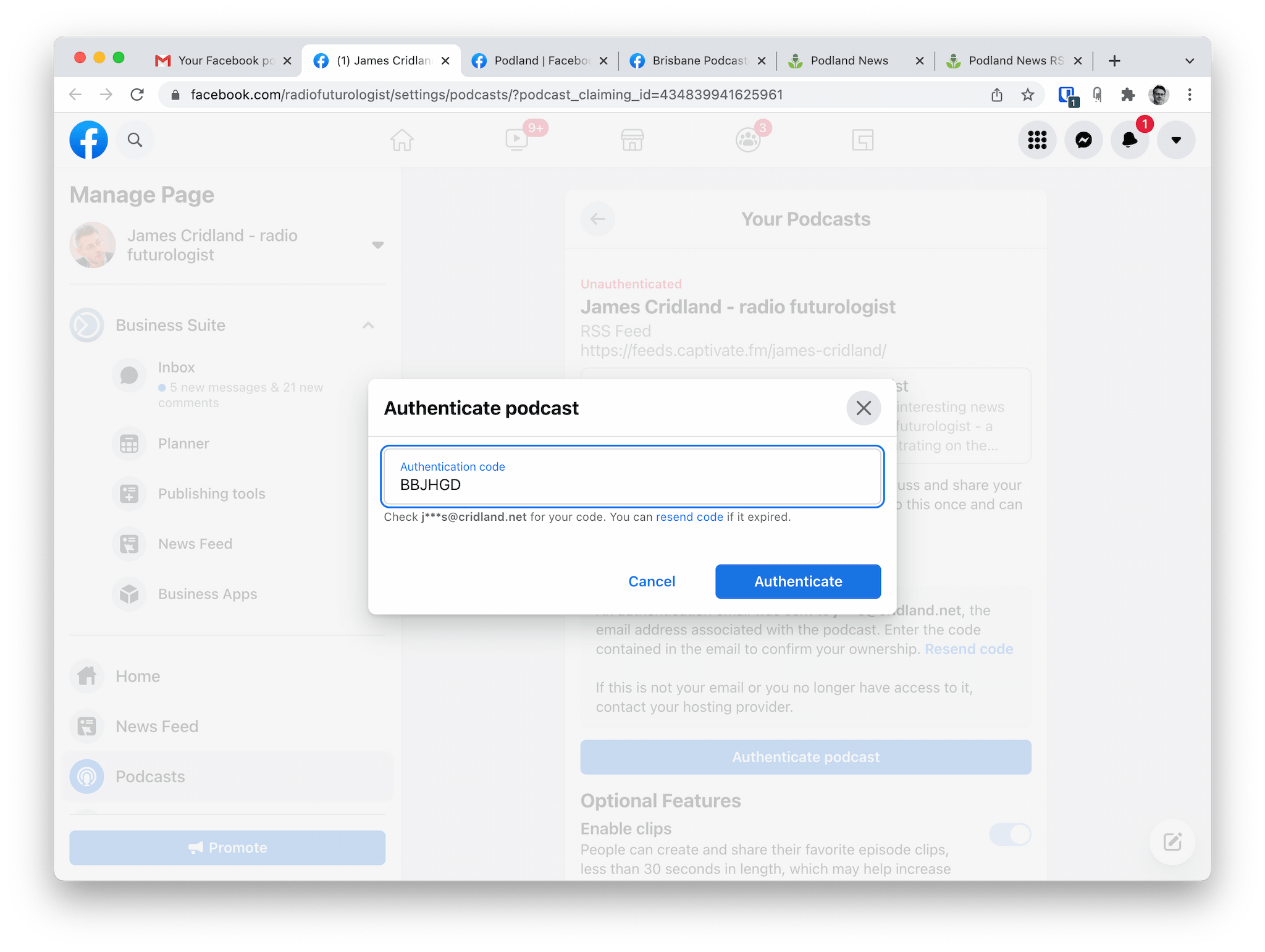 That'll then tell you that you've successfully authenticated your podcast - but that it's still "unpublished". You'll need to scroll down the page…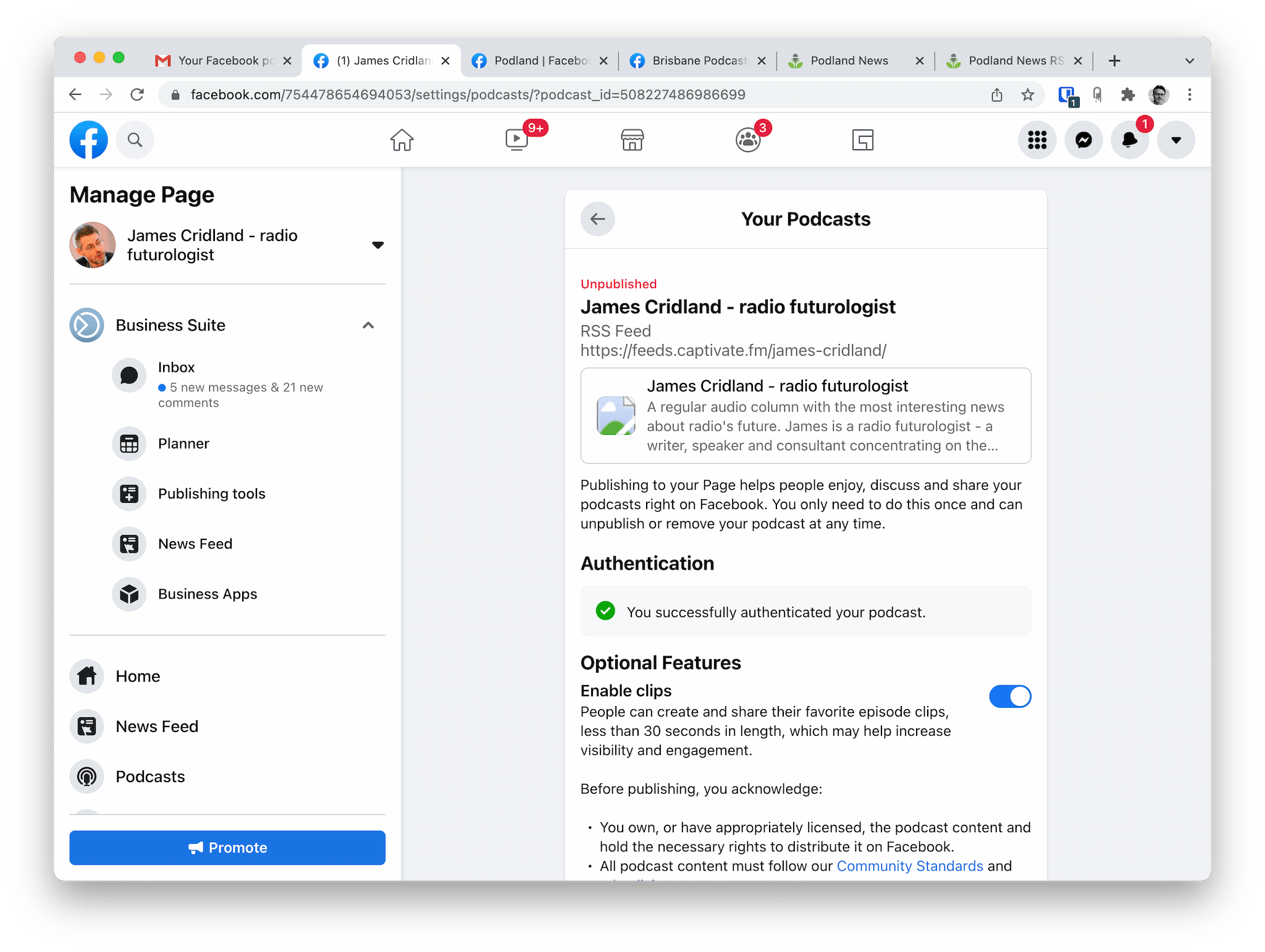 … to find the button marked "Publish Podcast". Which you then want to press.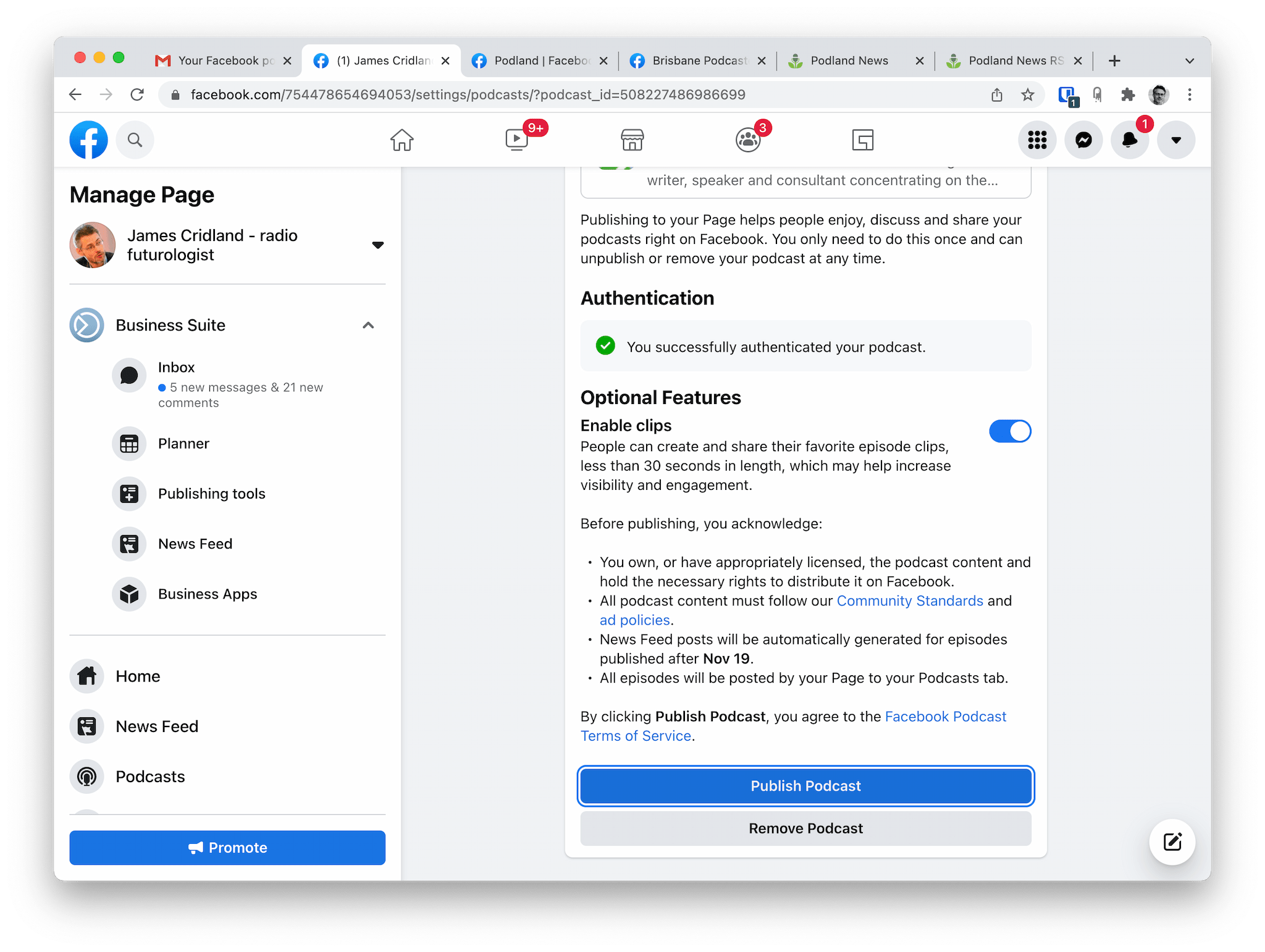 And there it is! You've now published your podcast.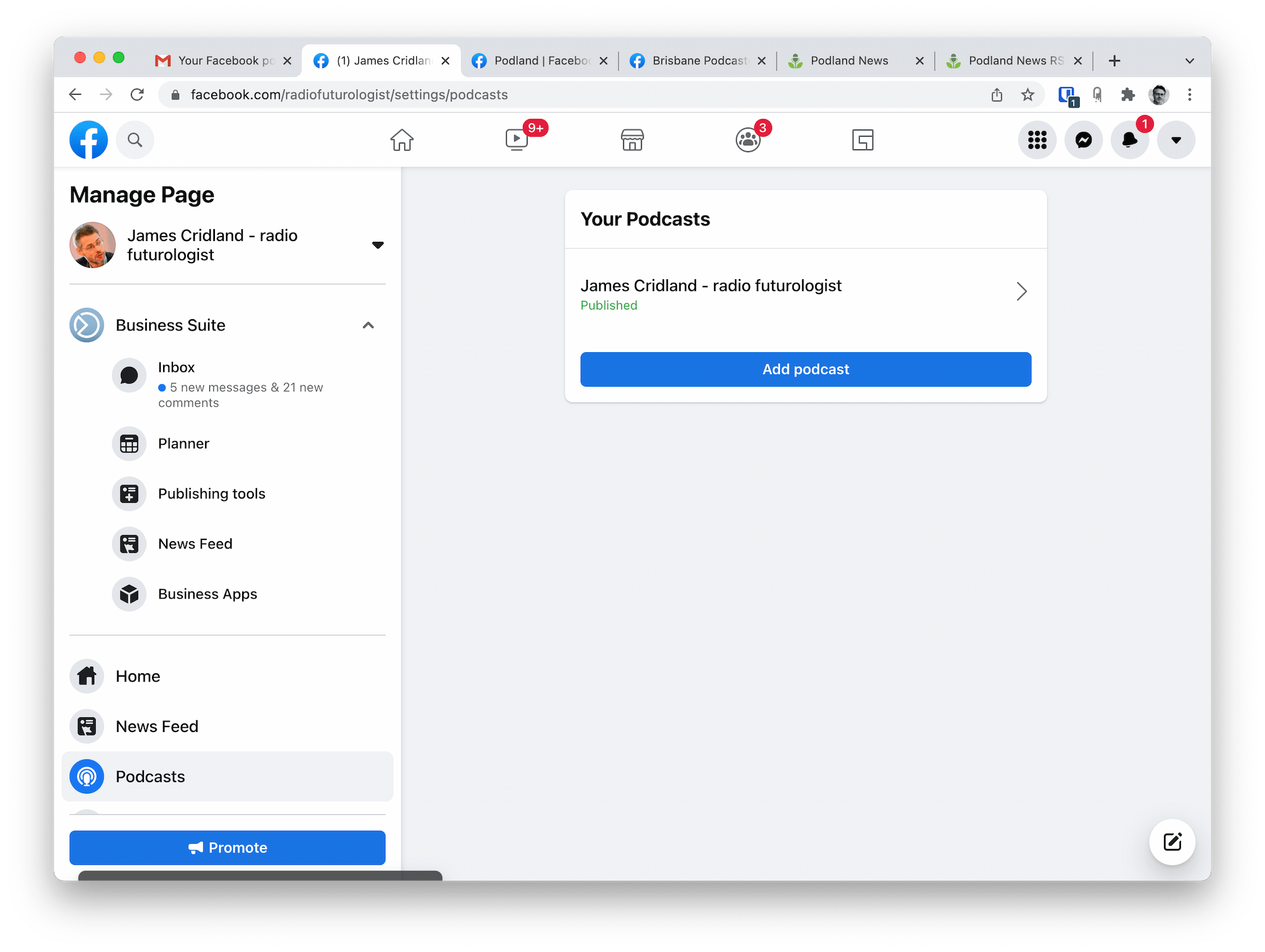 How to see it
No matter what country you're in, you can see your own podcast on your own page - as long as you have an iOS device, like iPhone or iPod Touch.
Search for your page, and then look in your page for the podcasts tab. Then you can click in and listen.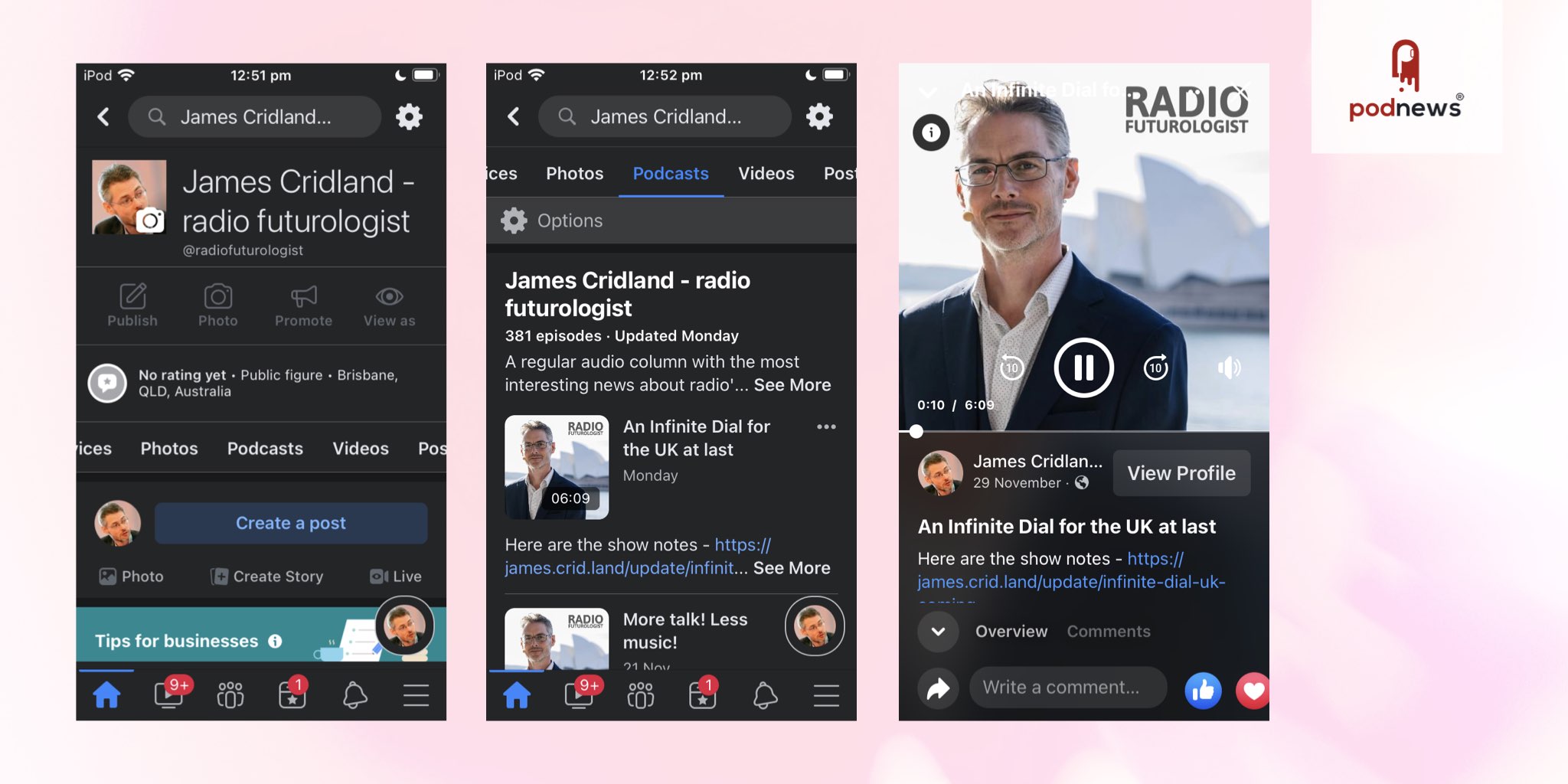 However, nobody outside the US will be able to see this, other than you. At least, at the time of writing.
| | |
| --- | --- |
| | James Cridland is the Editor of Podnews, a keynote speaker and consultant. He wrote his first podcast RSS feed in January 2005; and also launched the first live radio streaming app for mobile phones in the same year. He's worked in the audio industry since 1989. |