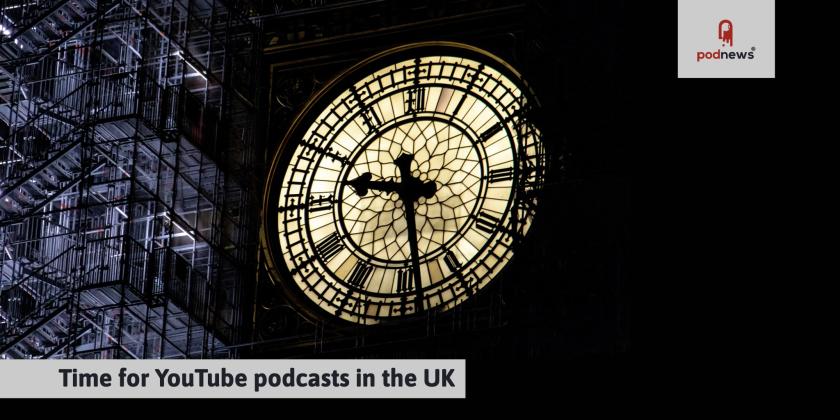 Podcasts in YouTube make it to the UK
LISTEN
· · 4.4 minutes to read
Podcasts are launching on YouTube Music in the UK today, the second-largest podcast market in the world. We're told there will be a podcasts destination page within the YouTube Music app (normally pre-installed on all modern Android phones). The company also reaffirmed that "Later this year, we'll offer support for creators to directly submit their RSS feeds to YouTube to distribute their audio podcasts." YouTube UK Lead Alison Lomax said: "We're thrilled to be launching podcasts in the UK on YouTube Music. Podcasts have soared in popularity in recent years among all age groups, particularly Gen Z users, and there is clearly an appetite for this longer–form audio visual content."

YouTube YouTube Music

Apple Podcasts has posted advice on producing kids-first podcast content. In selected countries, the Kids & Family page within Apple Podcasts is curated for Apple by Common Sense Media, a non-profit.

Apple Apple Podcasts

Skye Pillsbury reports that WNYC's Death, Sex & Money, "a juggernaut show that helped establish WNYC as a force within podcasting", has been cancelled. Production ends in January. Anna Sale says "I am working with the company to find a new partner or home for our show long-term".
Apple
Spotify
Anchor
Tips and tricks - with Spotify for Podcasters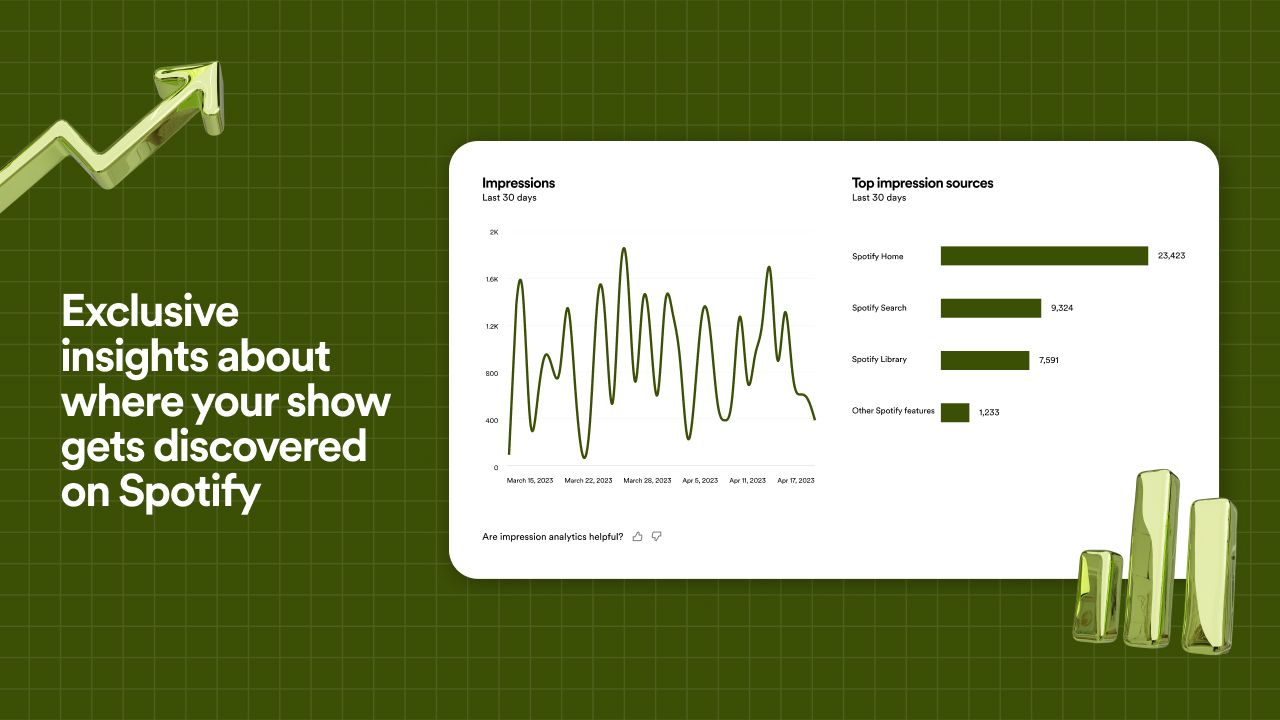 Spotify
By publishing your podcast on Spotify, you're tapping into a global audience of over 500 million listeners. With new impression analytics in Spotify for Podcasters, you can now see exclusive insights about how and where your show gets discovered. Find the total number of impressions for both your show and the individual episodes over a 30-day period, with trending data and a breakdown of where on Spotify the impressions came from. Find out how to engage new listeners, and get more in-depth data to understand your active listeners and grow your show — no matter where it's hosted.
Spotify
People News
Podcast News
Podcast data for Oct 10
#1 in Apple Podcasts

New Heights with Jason and Travis Kelce (Wave Sports + Entertainment)

Murder in Apartment 12 (NBC News)
#1 in Spotify

The Joe Rogan Experience (Joe Rogan)

The Joe Rogan Experience (Joe Rogan)
Over the last week, 212,167 podcasts published at least one new episode (down 0.2%). source
Events
Getting
the
five
latest
events
This section is continually updated. See more and add yours, free
Latest Jobs
This section is continually updated. See more and add your vacancies, free