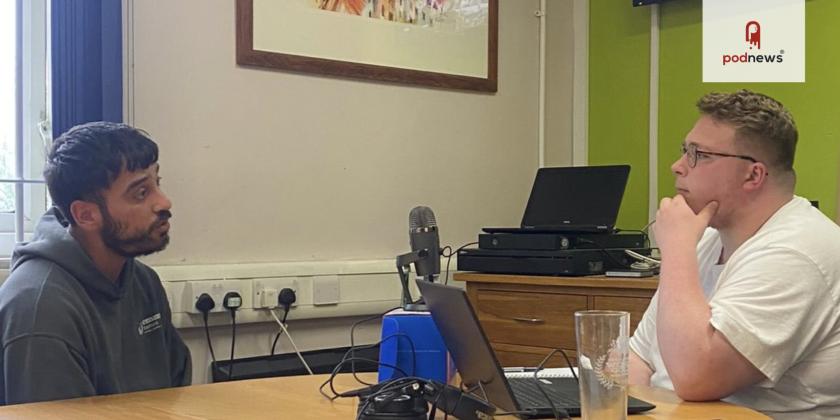 New season of Emmaus podcast 'Homelessness Matters' launches on World Homeless Day
Press Release · via Emmaus ·
Homelessness charity Emmaus is calling on people to take a fresh view of homelessness in a new season of its podcast which launches on World Homeless Day – Tuesday 10 October 2023.
Emmaus is a federation of charities made up of 30 communities and three groups, stretching from Dover to Glasgow. Emmaus communities support more than 850 people by providing a home, training and meaningful work in a social enterprise.
Each episode of the latest Emmaus podcast features someone who has experienced homelessness, alongside expert guests working within the sector and members of the public sharing their views of homelessness.
Speaking about the pressures faced by people forced into homelessness in the podcast, Brad, who is supported by an Emmaus community, said: "When the door that you call home is locked behind you, that is an indescribable feeling. Not only do you not feel safe, it's like the security and autonomy you once had has been taken away from you."
The new episodes of the Emmaus Homelessness Matters podcast encourage listeners to look beyond individual experiences and discover how larger factors in society can lead to people becoming homeless.
Jill Garner, Chair of Trustees at Emmaus UK, said: "By listening to the different voices discussing each topic in the new season of our podcast, we hope listeners will develop a greater understanding of the issues affecting people in society today. What affects one of us, affects us all and by challenging the status quo, we can all work together to bring about positive change."
Tune in to each episode for insights from across the UK and additional resources connected to each subject area.
Season two of Emmaus Homelessness Matters will be available from 00:00 BST on World Homeless Day [Tuesday 10 October 2023] on Apple, Google, Spotify, Deezer and the Emmaus website: www.emmaus.org.uk/podcast/
Listen
This is a press release which we link to from Podnews, our daily newsletter about podcasting and on-demand. We may make small edits for editorial reasons.
This page contains automated links to Apple Podcasts. We may receive a commission for any purchases made.