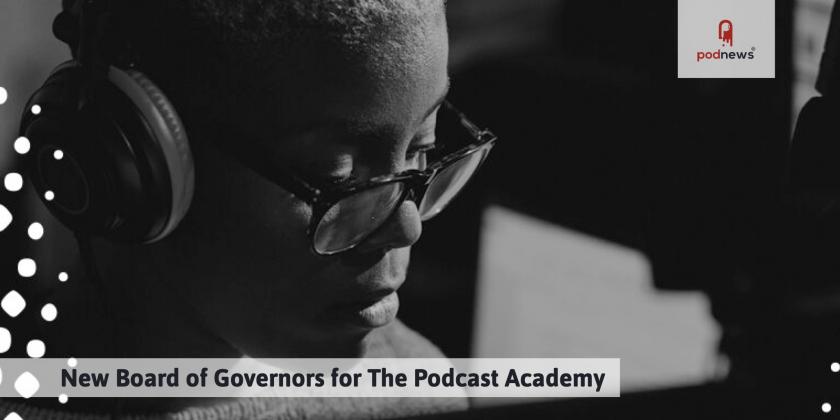 New Board of Governors for The Podcast Academy
LISTEN
· · 3.4 minutes to read
The Podcast Academy has announced its newly-elected members of the Board of Governors. They are: Chirag Desai (Founder, Amaeya Media); Steve Wilson (Chief Strategy, QCODE); Valentina Kaledina (Director of Business Development, Castbox); Ami Thakkar (Host, Tuckered Out), Ilana Susnow (Head of Marketing and Audience Development, PodcastOne); Daniel J Lewis (Host, The Audacity to Podcast and founder, My Podcast Reviews); Martha Little (Editor, Audible); and Becky Celestina (Content Partnerships, Acast). If a member, you can meet the board on Apr 19.

Acast emailed us to highlight new research on podcast ads. The research suggests that advertisers shouldn't just reuse their radio creative; though the data points to less than a 10% difference in performance.

Spotify says that they'll continue losing money from their podcast acquisitions in 2022, but podcasting should begin to make profit at a time "not too far away".
Thank you to PodOps for becoming our latest gold supporter. The most advanced way for podcast show hosts and guests to connect and book interviews, the app is available for download today. Supporting Podnews helps our industry-independent coverage; you should be like PodOps too.
Moves and hires
Podcast News - with Acast

With Acast:
The Food That Built America
has returned for Season 2. The podcast tells the extraordinary true stories of titans who revolutionised the food industry and transformed American life and culture in the process. Expect the dramas and breakthroughs of some of the most recognisable brands on the planet, taking place behind the scenes yet making it all the way to our plates.

Climate change can feel overwhelming. Wonder Media Network's
As She Rises
highlights stories of climate progress led by women to give us the hope we need to keep going. From the Pacific Northwest to the Samoan islands, the show, hosted by Grace Lynch, celebrates and acknowledges the incredible work it takes to move one step forward in protecting our planet, and the people on it. A new season starts today.
Pod Events
Getting
the
five
latest
events
This section is continually updated. Data: Podevents. See more and add yours, free
Latest Pod Jobs
This section is continually updated. Data: Podjobs. See more and add yours, free