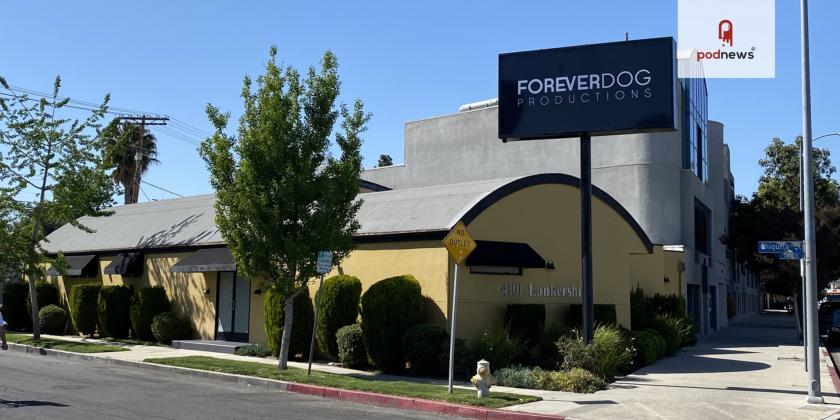 Forever Dog Productions launches Eve, a new podcast network catering to Gen-Z women
Press Release · Los Angeles, CA, USA ·
Forever Dog Productions, an audio-first production company known for its bold style and diverse talent, announces its new podcast network, EVE, built for Gen-Z women featuring streaming and social's most dynamic influencers, taste-makers, and stars.
Eve's first show, DemiGoddess, stars Demi Burnett (The Bachelor, Bachelor in Paradise) and launches Thursday, April 7. Additionally, EVE has four more shows following in quick succession with hosts including Chloe Veich (Too Hot To Handle), CJ Franco (FBoy Island), Courtney Revolution (The Circle) and Savannah Palacio (The Circle). Forever Dog plans to have ten weekly Eve shows, across a host of categories, in rotation by September 2022.
"Eve is going to burst into the Gen-Z space with the same intensity that Forever Dog entered the Comedy space and that MOM entered the LGBTQ+ and Drag space," says Mariah Nickolas, Development Executive for Forever Dog. "Eve will set the culture for everyone who wants to thrive, shine, and live life to the max."
Eve will feature unapologetic, authentic, and unfiltered podcasts from reality TV's biggest stars and social media's biggest influencers. Every Eve podcast will be released as both a weekly podcast and digital video.
Tracy Soren, Executive Producer of EVE, explains, "the hosts we work with at EVE have wildly engaged fanbases and tremendous potential in the podcast world. Our job is to create and produce dynamic programming that will make our hosts shine every single week. I'm feeling really positive about those efforts. At Eve, we do not believe that 'there will never be another hit podcast'."
Celebrating its Fifth Anniversary, Forever Dog Productions continues an exciting year. New corporate leadership under CEO and Co-Founder Joseph Cilio has led to deals with Slate Media for ad sales, Supporting Cast for premium channel development, Discovery for podcasts, and the opening of new Forever Dog podcast and video production facilities in North Hollywood, CA.
"The energy at Forever Dog Productions right now is incredible. And in a year full of exciting things, nothing tops the launch of our new network, Eve. At Eve, we have an incredible team, world class talent, years of experience, and gorgeous new studios." says Cilio. "Eve is going to be big."
Listen
This is a press release which we link to from our daily newsletter about podcasting and on-demand. This is reprinted verbatim; we may rewrite headlines and descriptions.
This page contains automated links to Apple Podcasts. We may receive a commission for any purchases made.