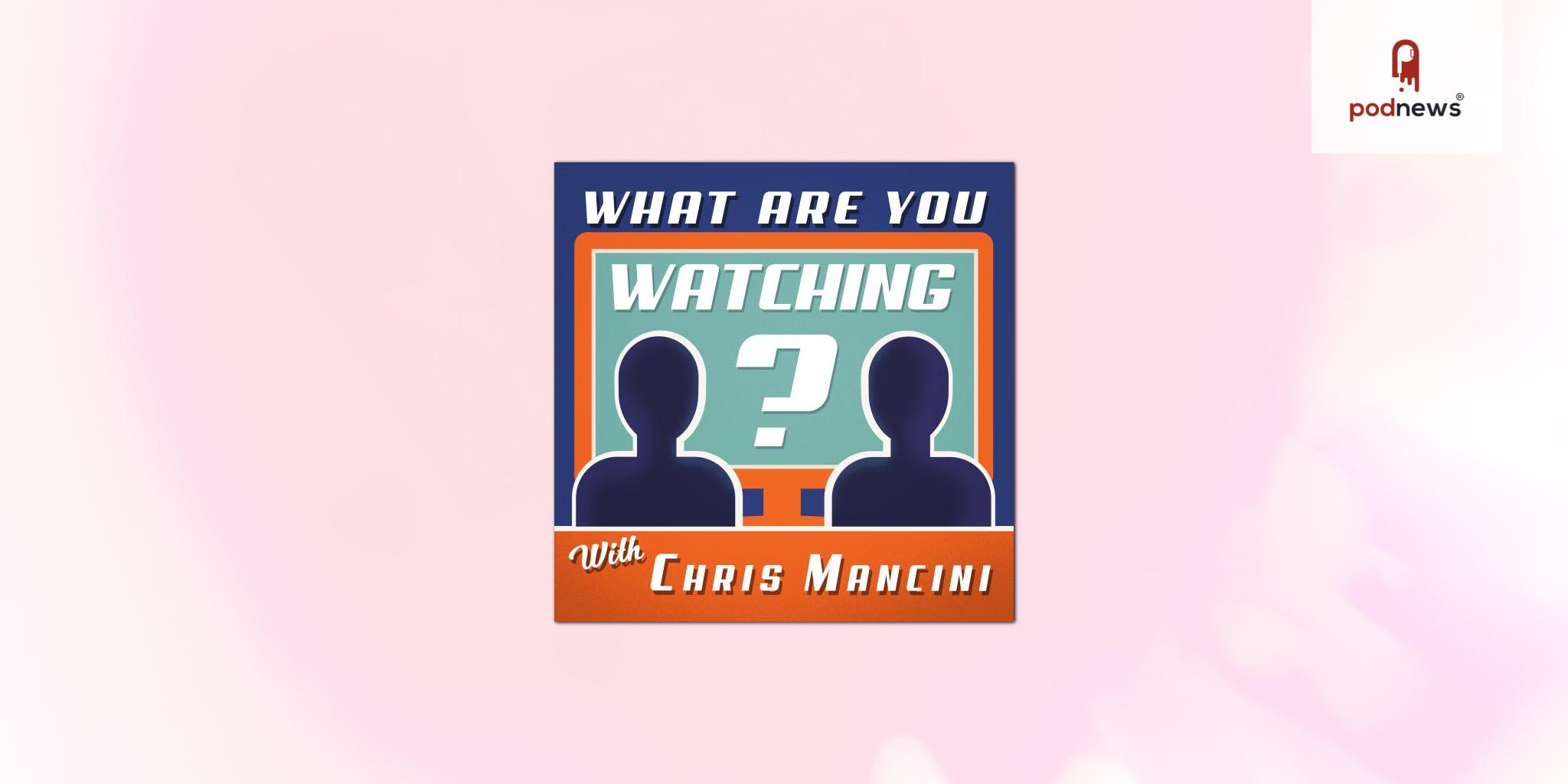 What Are You Watching? with Chris Mancini Joins CompanionCast Podcast Network
Press Release · Los Angeles, CA, USA ·
White Cat Entertainment is excited to announce that its film and TV podcast What Are You Watching? with Chris Mancini has joined the CompanionCast podcast network.
What Are You Watching? with Chris Mancini is a weekly podcast hosted by Chris Mancini (formerly of Comedy Film Nerds) where he interviews comedians, entertainment pros and other special guests to find out what the people who make entertainment are watching. Movies, TV series, both new and old. Mainstream and hidden gems. Good and…not so good. If it's on a screen, someone's watching it.
Chris Mancini is the co-founder of Comedy Film Nerds with Graham Elwood, which ended in 2019 after a decade-long run. The site featured a podcast with over 600 episodes, 7 million downloads and featured comedians and filmmakers talking about movies. Mancini was also one of the founders of LA Podfest, the very first podcast festival, and a writer and producer on Ear Buds: The Podcasting Documentary, out now from Comedy Dynamics.
Launched in late 2021, Tom Butera's CompanionCast network has grown to include over 15 shows, all focused exclusively on brand-safe reality TV-themed 'after-show' and entertainment-focused content. Select advertising partners include: Betterhelp, Green Chef, JoyBird, OUAI, Manscaped, Rothy's, Modern Fertility and HelloFresh.
By partnering with CompanionCast, What Are You Watching? with Chris Mancini will join a prestigious and growing roster that includes an ever-growing network of podcasts discussing shows such as TLC's 90 Day Finance, Bravo's Housewives franchise, and ABC's Bachelor and Bachelorette programs, among others. With a combined reach of over 6 million monthly impressions delivered by its podcast partners, CompanionCast is quickly becoming the leader of 'brand-safe" companion content.
Listen
This is a press release which we link to from our daily newsletter about podcasting and on-demand. This is reprinted verbatim; we may rewrite headlines and descriptions.
This page contains automated links to Apple Podcasts. We may receive a commission for any purchases made.