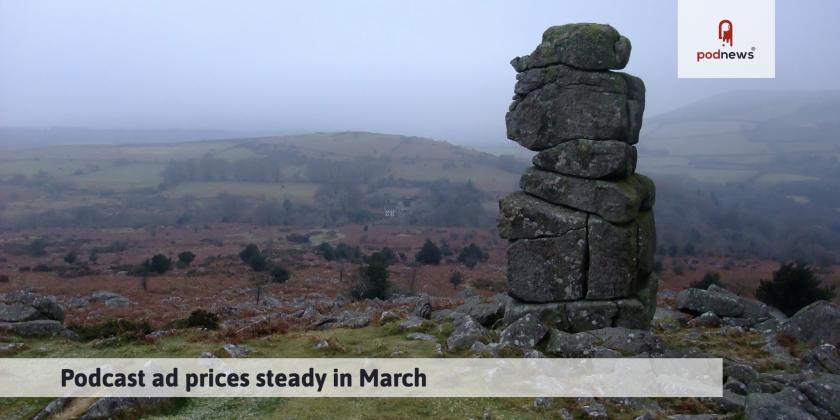 Podcast ad prices steady in March
LISTEN
· · Updated · 4.1 minutes to read
Tips and tricks - with RedCircle
Podcast News
On the cost of Megaphone's downtime
Yesterday, we suggested that "$588,791 was lost to the podcast industry" after Megaphone's nine-hour outage.
As a few people have pointed out, that wasn't entirely fair. In the US, the outage started on a holiday Monday at 8pm ET and lasted until 5.45am the next day: hardly peak time for streaming podcasts (although it was peak time for Megaphone listeners on a normal working day in Asia and Australia).
Many listeners would not have noticed: their podcast apps simply not downloading those new shows until the outage ended. Other listeners would have just listened to something else: benefiting that podcast publisher and resulting in a net loss to the industry of zero.
So, while the figure is a potential loss - and, we understand, a conservative estimate - the true loss to the industry is unlikely to have been anywhere near as large.
Podnews views things taking the side of a publisher, and is written by someone who worked in the broadcast industry (where a nine hour period of being off-air would most certainly lead to large sums of money being lost). While valid, that wasn't the fairest way to look at the potential loss from this outage.
And perhaps we should confess that Podnews was itself partially offline for around an hour earlier today, as we upgraded our database cluster and ran into some unexpected problems. It happens to all of us!
Pod Events
Getting
the
five
latest
events
This section is continually updated. Data: Podevents. See more and add yours, free
Latest Pod Jobs
This section is continually updated. Data: Podjobs. See more and add yours, free