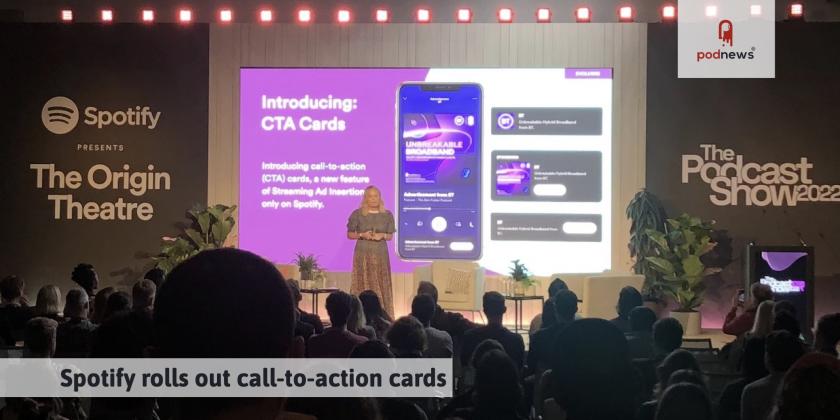 Spotify rolls out call-to-action cards
LISTEN
· · Updated · 1.5 minutes to read
Moves and hires
Skye Pillsbury is to launch a new podcast newsletter, The Squeeze. She was the original writer for Inside Podcasting, and also wrote for Hot Pod.
Podcast News - with Lemonada Media

From Lemonada Media:
No One is Coming to Save Us
, the hit mini-series from Lemonada Media, is back as a weekly podcast covering America's childcare crisis and the people who are crushed by it. Every Thursday, Gloria Riviera examines what's broken in the system and how we can work together to fix it. Presented by Neighborhood Villages.

Western Edition
has a new season this week, looking at the past, present and future of the Chinatown neighborhood in Los Angeles. A story of community resilience, and racial discrimination, it launched on Tuesday.
Pod Events
Getting
the
five
latest
events
This section is continually updated. Data: Podevents. See more and add yours, free
Latest Pod Jobs
This section is continually updated. Data: Podjobs. See more and add yours, free